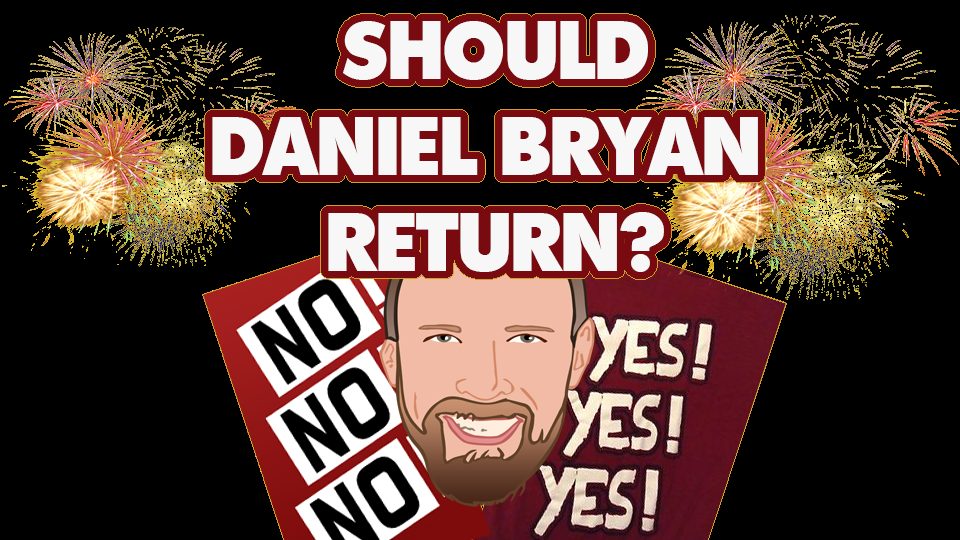 Nothing gets a wrestling fan more excited than the thought of Daniel Bryan in the ring again. People have awaited his return like it was the Second Coming. If you booked him with CM Punk, fans would be crying and passing out in the aisles like the Beatles on Ed Sullivan. Let's face it: Daniel Bryan is the real people's champ. Every time "Flight of the Valkyries" hits we put our fingers in the air and we were with our champ, marching to war.
We finally had a beacon of hope after years of Triple H and John Cena keeping a stranglehold on the top spots. Then… it was taken away. Not by a burial, bad booking, or greed (see Ultimate Warrior). It was fate and one of the biggest problems facing contact athletes today: concussions.
Americans have had the distinct displeasure over the last few years of watching aging football stars suffer from a myriad of health issues brought on by a lifetime of head trauma. I played football for nine years and have done martial arts even longer. I've had my bell rung. It isn't fun and the cumulative effects are frightening to see.
So, should we even want Daniel Bryan back in the ring? Are we being selfish for wanting this? Is Bryan being selfish by pushing the issue? He has a child to think of obviously. It's for that very reason, however, that I can say a resounding NO!
Bryan has proven himself to be a deep and considerate person. The love he has for his family, I would imagine, eclipses any passion for wrestling. There's no way Bryan would be fighting this hard for a return without being absolutely certain he was healed and able to take the necessary bumps to put on a good match. It's okay to root for his return, it's okay to demand it, and support it with everything we have.
But there's a liability…
Imagine he's cleared and then concussed again. Maybe this time it's a life-altering injury. Then, as WWE, you're the company that caved to pressure and cost a man his cognitive faculties. Then there will be people screaming about how they negligently risked a man's life for profit. It would be a… oh, what's the technical phrase? Crap-fest. The company CANNOT afford to be associated with anything that even smells of Chris Benoit, and outsiders tend to tie every wrestling brain trauma right back to that.
Daniel Bryan could go through the Weapon-X program, get a healing factor, and an adamantium skeleton and WWE would still be wary about being the company who greenlights his return. Maybe they think it's better to let someone like Ring of Honor or Impact take the risk like they did with Kurt Angle. Here's hoping, though, that Vince finds his grapefruits and gets D-Bry back in the ring in a meaningful way. Daniel Bryan vs. The Miz… YES! YES! YES!