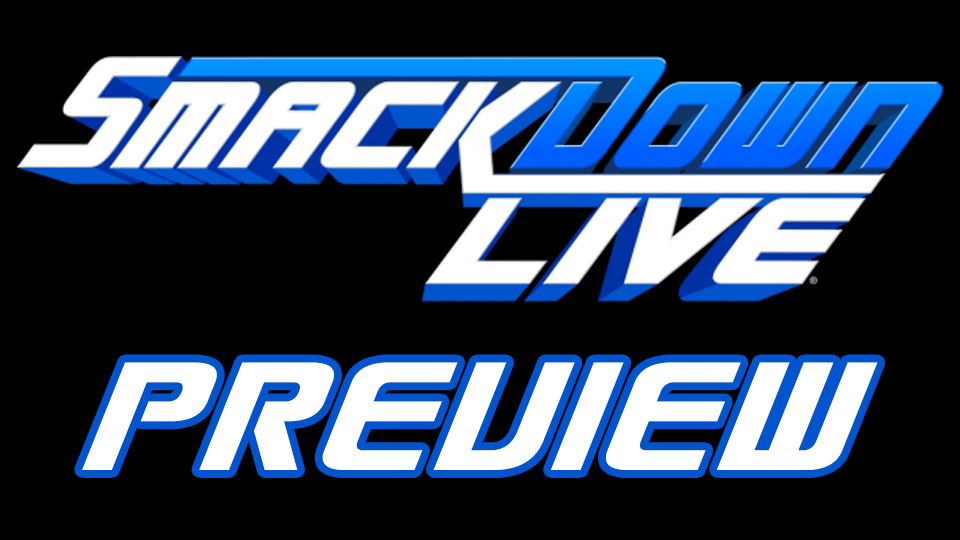 So, what's the deal with John Cena? He loses at Elimination Chamber, so he decides to go to SmackDown Live, wins there, and then is back on RAW the next week. I get that he's the face of the company (sorry, Roman), but it feels like a bit of a lime green t-shirt overdose.
But anyway, let's focus on SmackDown Live for now, and put the focus straight onto the main event scene, which, unfortunately, seems like the only feud anyone at WWE cares about on the blue show.
At last count, there were at least 53 people in the Fastlane main event, and since Cena has been added, I make that 78.
I fully understand there is endless talent in the match, but cramming every upper-midcarder on the roster into one match is making the rest of the feuds seem stale.
As we've seen in past weeks, there has been a smattering of singles matches between various members of the six-pack challenge, which more often than not end in some kind of interference. Despite tonight being the go home show for Fastlane, I wouldn't be at all surprised if we saw more of the same.
There seems to be a complete lack of imagination, and although last week's show was full of good wrestling, it's just matches we've seen before on repeat. If tonight's main event isn't a six-man tag between Sami Zayn, Kevin Owens and Baron Corbin vs. John Cena, AJ Styles and heel/face Dolph Ziggler, I will eat JBL's hat.
And when I say other feuds are stale, just look at the US title picture. You have a babyface Bobby Roode against the world's most uninterested wrestler, Randy Orton. Their entire feud seems to be based on the SmackDown Live top 10 wrestler list, which makes it look like a playground fight between two friends after a girl they both like chooses one over the other.
Bobby is in need of a heel turn. After all his great work as a heel in both TNA and NXT, seeing him in this smiley, happy persona is a bit weird. It's just not believable.
And did I say stale? Well it's not just the US title that's losing everyone's interest.
The women's division on SmackDown has lost all the momentum it had. The only two stars that receive any kind of crowd response are Charlotte Flair, because she's amazing, and Becky Lynch, because she seems . . . nice?
These endless five-minute fights between a variation of Becky, Charlotte and Naomi vs The Riott Squad aren't helping anyone. For some reason it is Charlotte vs Ruby Riott for the title on Sunday – don't get me wrong, I think Ruby's character and in ring ability are great – but I need to feel like the result matters, and at no point have I felt that Ruby has any chance.
HOWEVER.
Carmella has been off TV for a while now, which makes me think they're (finally) planning on having her cash in her Money in the Bank briefcase, which is now statistically the least used item in the history of the universe . . .
Just for the pop it would give and the heat it would insert into the division, it would be worth seeing Carmella have a title run, even if it's just until 'Mania.
But don't worry, it's not all bad news!
Although there are certainly a lack of teams on the SmackDown tag roster, the teams that are on it are single-handedly holding the division up.
The Usos and The New Day have been absolutely killing it with their promos, and last week's back and forth between Jimmy, Jey and Big E was phenomenal (hello, AJ). Although we've seen this match plenty of times before, every meeting has been an epic, and I have no doubt Sunday's match will not disappoint.
And not only that, but they're actually doing some long term storytelling with the Bludgeon Brothers! Harper and Rowan have walked through all the competition so far (if you can call it competition), and it looks as though they will face the winner of the match at Fastlane at WrestleMania 34.
Being "brothers" and all, Harper and Rowan have probably dreamed of tagging with each other at WrestleMania ever since their father gave them their first giant hammers at age 3, so this would be a wonderful moment for Mr and Mrs Bludgeon too.
Now, I don't like to get upset, and I'm not crying while typing this, it's just that someone threw an onion in my eye.
But what are you doing with Rusev you idiots?! The man is so over that the crowd chant for him when they're bored of other matches. Shane McMahon can "duly note" whatever he likes, but the fact is Rusev hasn't wrestled for weeks.
Despite WWE still trying to persist with making him a heel, the crowd love him so much that there's no point.
Unfortunately, I would imagine he'll get jobbed out to Shinsuke Nakamura tonight, but that's fine – I just want to see him in the ring again, he's so wonderful.
Sorry for being so negative, but when you see all the stars on RAW, you just wonder what on earth SmackDown Live is playing at. When I write the review tomorrow, I'm sure I'll be screaming about the six-star match between Liv Morgan and Becky, but for now, I'll just think happy thoughts about Big-E's crotch pancakes . . .