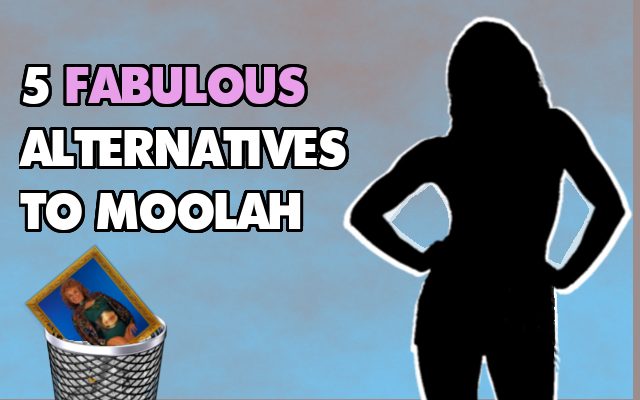 WWE has come along in leaps and bounds over the past twelve months or so; realizing that the talented young women on their roster were as much as an important part of WWE as their male counterparts, and as a result, Stephanie McMahon herself spear-headed the 'Women's Revolution'…gone is the Diva's division, gone is the cutesy little pink butterfly belt and thankfully long gone are the bra and panties matches…now we simply have incredible women wrestlers.
The past year or so has seen some history-making moments in WWE; we've seen the first ever women's Hell In A Cell match…we've seen the first (And second) ever women's Money In The Bank ladder match and in 2018 alone we've seen both the first women's Elimination Chamber match and the first ever 30-Woman Royal Rumble…all of which have been celebrated within the industry. Now, as we approach WrestleMania, we've got room for another first.
As you're aware by now, every year WWE include the Andre The Giant Memorial Battle Royal as part of its WrestleMania card, celebrating the larger-than-life superstar, with a larger-than-life 20-man over-the-top-rope match, and a larger-than-life trophy for the winner. Well, this year the women are getting their own, but it's been marred with controversy.
Earlier this week on Monday Night Raw, it was announced that WWE would be including the first ever Fabulous Moolah Memorial Battle Royal at WrestleMania with a video package accompanying the announcement, highlighting what a legend Moolah was; an icon, a trailblazer. What WWE didn't foresee however, would be the level of backlash that followed the announcement. Moolah (Real name Mary Ellison) may have been a record-holding 28-year defending women's champion, but it's her behavior outside of the ring that's caused problems, with fans angered by her glorification.
Stories of sex trafficking, the pimping of female talent, taking their money then leaving them in debt and struggling under her "guidance"… by all accounts she was a nasty piece of work, and after public outcry and even a petition, WWE have broken the news that they have withdrawn Fabulous Moolah's name and likeness from the event. With that said, here are five possible alternative female superstars from days of yore, to name the battle royal after.