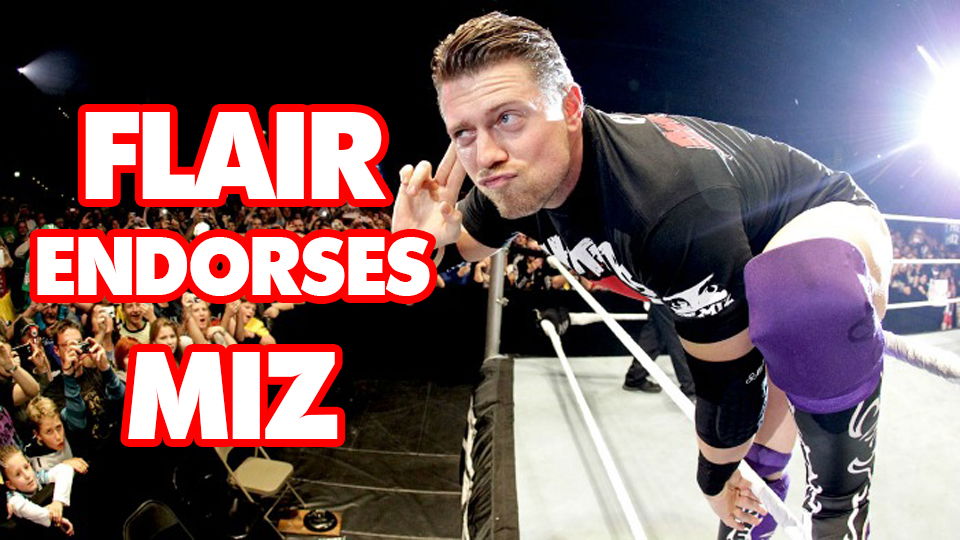 I've been saying it for a long time and finally 'the Dirtiest Player in the Game', the originator of class and pizzazz, 'Nature Boy' Ric Flair is saying it too: "The Miz is the greatest heel in WWE today". More than that, in my opinion: The Miz is the most entertaining wrestler in WWE today.
The similarities between Miz and Flair started presenting themselves when the great one, The Miz, formed the Miztourage. Personally, I'm waiting for a fourth member to show up so Miz and Miztourage can reform the Four Horseman and become the hottest faction of the modern era.
The Miz started his television career in 2001 on MTV reality series, The Real World. In 2004 he threw his already talented hat into WWE's Tough Enough competition. The Miz made it to the finals where he faced eventual Tough Enough winner Daniel Puder at PPV event, Armageddon '04. Despite losing that battle, WWE had spent enough time with The Miz to know his star obviously shone brighter than that of his counterpart.
After some time in the development territories, Miz made his official WWE TV debut in March 2007 where he was seen starring in a series of vignettes. From there on the sky was the limit. The Miz would go on to become a tag team champion with Johnny Nitro (now known as Johnny Impact), held the United States Championship, the WWE Championship and, of course, the Intercontinental Championship.
In my humble opinion, The Miz is second only to Mr. Perfect, Curt Hennig on the list of the greatest Intercontinental champions of all time. It's true, The Miz had to work his way through several incarnations of his current gimmick, but when WWE's movie department came knocking at his door and made him the star of several iconic action movies, The Miz finally found his illustrious stride.
https://youtu.be/8I1dQ0hfBzM
For anybody who thinks The Miz isn't a main eventer and the show-stealer of Monday Night Raw on a weekly basis, think again. The Miz has all the tools, he has all the cool, and in my mind he's a living legend comparable to 'The Nature Boy' Ric Flair. Heck, The Miz even hosts a weekly show, Miz TV, which anyway you slice it harkens, Flair For The Gold, Flair's fantastic weekly episodic from WCW in the early nineties. The Miz has 'The Nature Boy' class, charisma, and intellect, not to mention a pretty girl by his side. In fact, you could say that The Miz is "the total package".
One thing is for certain: no matter how many years of hard toil he has endured, Flair still has a keen eye for talent. He recognizes success and what it is supposed to look like and The Miz is that success.
Take note WWE and wrestling fans around the world, 'the Big Dawg' and 'the Next Big Thing" ain't got nothing on the thing, The Miz.