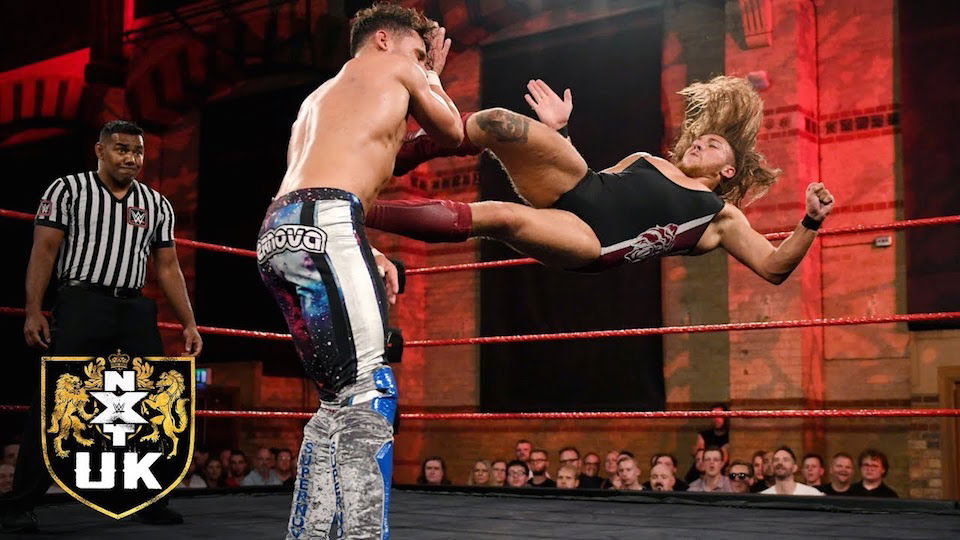 Hello and welcome once again to my top WWE matches of the week. Here, as always, I check out all the bouts from the past seven days of WWE TV and cherry pick the very best for you.
A quick reminder that this only focuses on Raw, SmackDown Live, 205 Live and NXT. After all, we all know that Main Event does not exist. This week we also had the first episode of NXT UK, WWE's latest addition to their weekly programming.
Now, without further ado, let's get cracking!
#MainEventIsAMyth.
5. Mae Young Classic – Toni Storm vs. Mia Yim
In the main event of the evening, Toni Storm and Mia Yim put on a fantastic bout full of near falls and clever booking that played off of the latter's storyline tournament injury. A quick 'well done' to WWE for not using it for one match and forgetting about it.
Yim injured her hand in her opening bout of the tournament and it was finally her downfall here. Both women fought hard, however, throwing everything they had at one another, really putting over how much the tournament means to them.
The Mae Young Classic simply only has top teir contenders in now so should we really have expected any less?