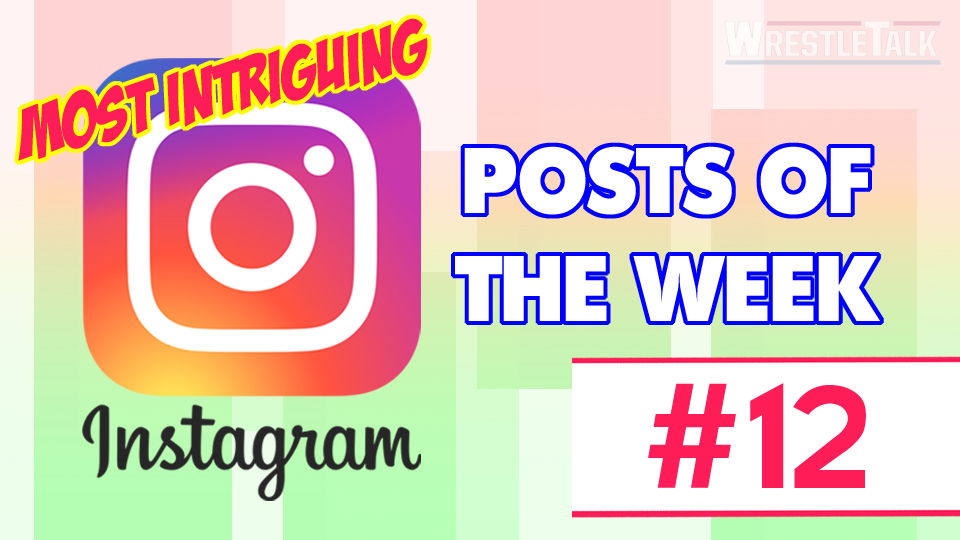 Hello and welcome once again to the 'Most intriguing Instagram Posts of the Week'. As always, I have collected all the best pictures from around the world of wrestling just for you. Whether you're here for laughs, smiles, some juicy gossip, or the fact that it was recently National Bikini Day, I've got you covered.
Now without further ado, let's get cracking!
Gulak and Taker
https://www.instagram.com/p/Bk9OVrIgWSx/?taken-by=drewgulak
The legendary Undertaker made an appearance at WWE's most recent Madison Square Garden Show. So, of course, some of the younger stars wanted to get involved. Here, Drew Gulak snagged a shot of his ring gear next to the 'Deadman's. I bet he was absolutely buzzing.
Barnyard Bliss
https://www.instagram.com/p/Bk-h5FzhIQz/?taken-by=alexa_bliss_wwe_
If someone could get in touch and let me know what sort of creature is lurking on Alexa Bliss' shoulder, that would be great. The 'Goddess' just looks at peace here with her many pets. I wonder what her partner Buddy Murphy is like around them.
Spanish Fly Watch
https://www.instagram.com/p/Bk27FZclykd/?taken-by=mustafaaliwwe
Admittedly, I'm sure he'd prefer to swap places with his beloved and lie on the sofa with their pets than keep taking Spanish Flies onto hard surfaces from Mustafa Ali. If you haven't seen it yet, this is from their awesome no-DQ match on Tuesday's 205 Live. Go and watch it.