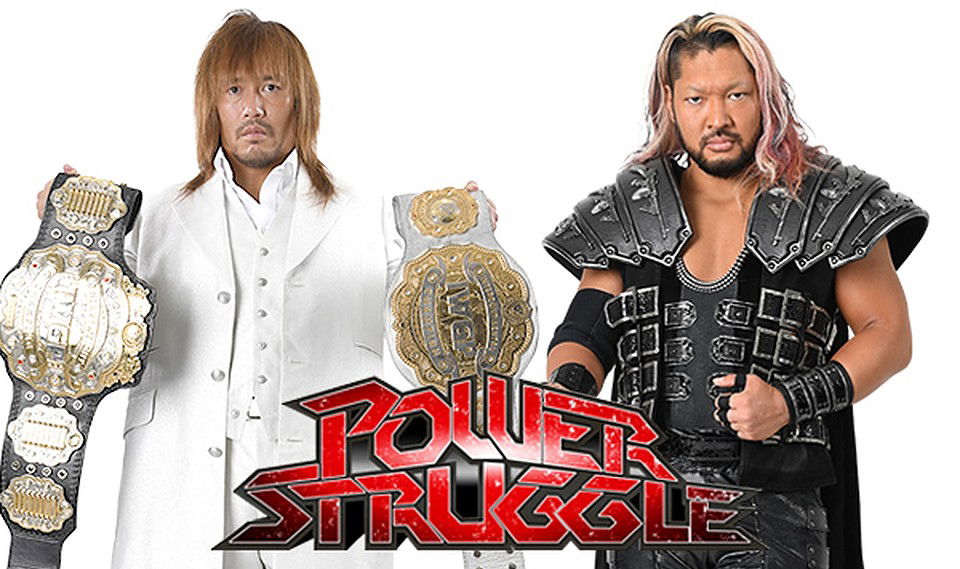 With New Japan Pro Wrestling's G1 Climax over, the company has started the Road to Wrestle Kingdom. With a fresh set of rivalries, several will be dealt with at the next big show: Power Struggle.
It will be the last major show before the Tokyo Dome and might help determine the card for Wrestle Kingdom. With the stakes so high, New Japan has planned another stacked card.
---
Toru Yano vs. Zack Sabre Jr. (Provisional King of Pro-Wrestling 2020)
After their hilarious bout during the G1, Toru Yano and Zack Sabre Jr. are kicking off the Power Struggle show. This time it is for the King of Pro-Wrestling 2020 trophy.
As one of the company's newest titles and no defenses so far, it is still a mystery what we might see from a match for the trophy. The only rules are that competitors pick a stipulation. From there, it is anyone's game. For wrestlers as different as Yano and ZSJ, they will have a match with no turnbuckle pads.
Despite the ambiguity surrounding the title and it's defences, there is no doubt that this match will be a crowd-pleaser. It could either be a technical masterpiece with the submission skills of ZSJ and where we are reminded that Yano is a sound amateur wrestler. However, it might also end in under five minutes with Yano being too frustrating for Zack.
It may not be the best match on the card, but it will be a light-hearted way to start a very serious show.
---
Minoru Suzuki vs. Shingo Takagi (NEVER Openweight Championship)
There are no two men better at epitomizing what the NEVER Openweight Championship is all about than Minoru Suzuki and Shingo Takagi.
Also, Suzuki and Takagi are two men who have this undeniable chemistry with each other inside the squared circle. When Takagi beat Suzuki in the G1, fans were delighted to see another match set for Power Struggle for the title.
When you put them up against each other, they are evenly matched in so many ways. Both are extremely strong, stubborn and fearless when it comes to their opponents. Apart from that, each also has their own skills. Suzuki has his submission style and Takagi has athleticism which might be the ticket to gaining the advantage over their opponent.
After their previous bouts, this has the potential to be one of the best matches of the night despite its place on the card. It is easy to assume that it's going to be something that resembles more of a fight rather than a wrestling match.
---
Kazuchika Okada vs. Great O-Khan (Special Singles)
It was a massive shock on the final night of A Block action when Will Ospreay turned on his CHAOS leader Kazuchika Okada with the help of his girlfriend Bea Priestley and the returning Great O-Khan. Yet, New Japan has not given us Okada vs. Ospreay yet and is instead pitting the Rainmaker against the returning Great O-Khan.
For fans who may not know who the Great O-Khan is, he is a former Young Lion who has been on a UK excursion for the past few years. During his time away, he was unbeaten. This is massive for someone so early in their career. It will be the perfect proving match for O-Khan. He has nothing to lose from this match, but everything to gain.
However, the stakes are much higher for Kazuchika Okada. Since losing his title at Wrestle Kingdom, the Rainmaker has almost seemed lost. His inability to win the G1 was another example of this. To then have Ospreay betray him almost seemed like the icing on an awful cake. To have a match against a returning Young Lion is a step down for one of the best wrestlers in the world. It should bring out the old Rainmaker with a determination and desire to win.
As a specials singles match, it seems more like a precursor to a match we might see in January. However, Ospreay will be present in some way for this match. The results coming out of this match will be very important going forward to the biggest show of the New Japan calendar.