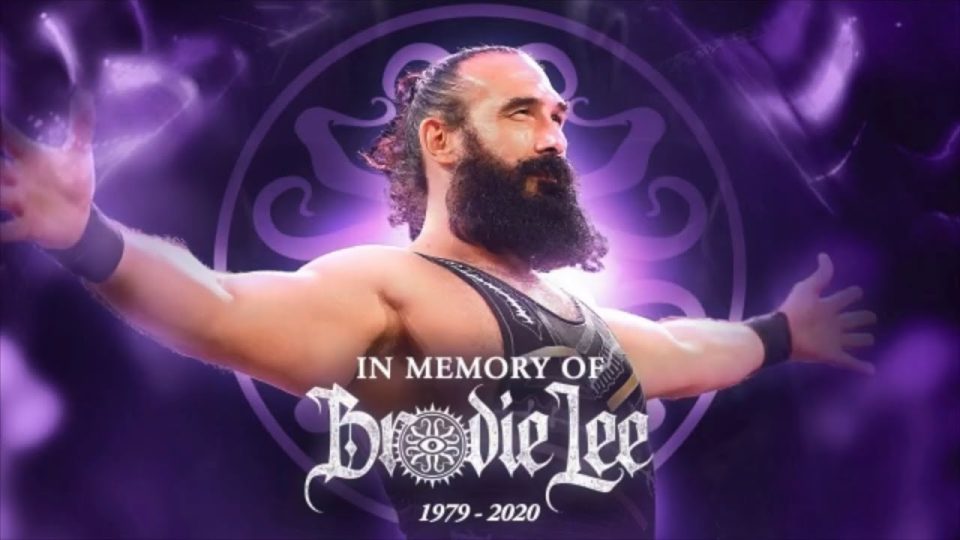 It's Saturday, you know what that means…
Except none of us knew what December 26th had in store for us.
On Saturday, news broke that Jonathan Huber (AKA Brodie Lee & Luke Harper) had tragically passed away at the age of 41 after battling a non-COVID related lung issue.
#RipBrodieLee pic.twitter.com/wBdvPO5F9Y

— All Elite Wrestling (@AEW) December 27, 2020
We all knew that Brodie Lee was a fantastic wrestler, but the tributes and personal stories that have flooded wrestling Twitter since Huber's passing have almost all portrayed him as being an even better mentor, friend and father.
You will not find a person in wrestling who has a bad word to say about Jonathan Huber, with many of his colleagues sharing touching stories of how he helped them through their dark times or believed in them when all hope had been lost.
We had become familiar with Brodie Lee/Luke Harper the wrestler, a man who was incredibly athletic for his size and was only beginning to show the world what he was capable of, but we are now finding out no matter how good of a worker he was, he was an even better person behind-the-scenes.
Wrestlers often say that their on-screen gimmicks are just amplified versions of themselves, but that statement couldn't be further from the truth when speaking about Huber. His Brodie Lee character was a cold heartless man, the complete antithesis of what Huber stood for.
And that juxtaposition is what made Brodie Lee special. Despite being a heel on television, Huber was able to be the biggest babyface and the best person behind-the-scenes, a real testament to his ability as a performer.
I'm not going to pretend to have known Huber well or been a close personal friend, but he had a very big impact on me from the limited interactions we did have, particularly when I interviewed him around seven months ago.
Brodie Lee was one of my first big interviews and I was subsequently very nervous, and he could certainly tell. However, Brodie went above and beyond to make me feel comfortable and at ease, and I will forever be indebted to him for that.
While I learnt a lot from watching Brodie wrestle, I think I learnt more from Jonathan Huber about the man I want to become. He was someone who knew his worth and took a chance on himself to show the world that he could do and be more if given the shot, and that's exactly what he was doing in AEW.
He taught me about what it means to be a father, something I'm yet to experience. We spent ten minutes of the interview speaking about his children, and I immediately saw a smile on his face when we brought them up. It was clear to me in that moment that I was speaking to Jonathan Huber instead of Brodie Lee, and if I ever have kids, I hope to be half the father that he was to his children.
WWE Superstar Fandango posted the following on Instagram this weekend in memory of Jonathan Huber:
I believe that you leave this world twice. The first time when you physically are no longer living and the second when people stop talking about you.
I believe this to be true as well, and firmly believe that Huber's legacy will never die. He was a man that taught his colleagues how to be better wrestlers and taught us all how to be better people.
While I will obviously look back fondly on the work that Brodie Lee did inside the ring, I will always look to Jonathan Huber for inspiration on the person I want to become and the manner in which I hope to live my life.