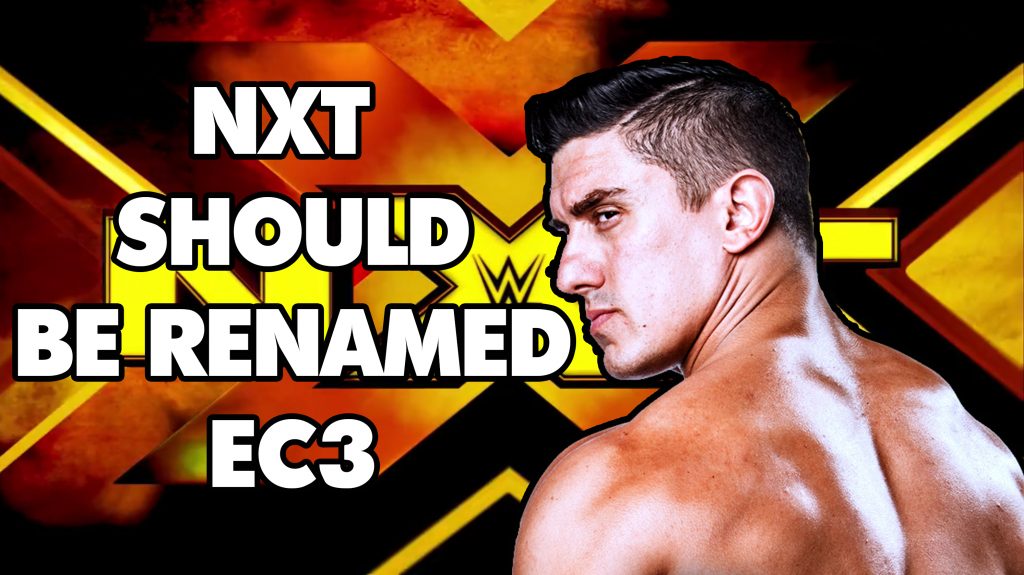 ***SPOILERS BELOW***
We're not that far away now. Finally, after weeks of teasing, audiences worldwide will get to see the greatest acquisition NXT has made over the past several years make his debut!
Admittedly, EC3's original time in NXT in 2010 as Derrick Bateman was truly forgettable – and it should be forgotten. Too young to be taken seriously (he was 27-years-old at the time), without a gimmick, a lame haircut, a sub-par body and non-engaging wrestling attire, Bateman struggled every week to try to get over with fans.
However, since then, EC3 has matured. He's been working out at the gym, he's honed his skills on the mic and he's been Impact Wrestling World Champion.
EC3 will make his NXT televised in-ring re-debut at NXT TakeOver: New Orleans in a six-man ladder match for the newly created NXT Northern American Championship featuring (in order of greatness): Velveteen Dream, Ricochet, Lars Sullivan, Killian Dain and Adam Cole.
My prediction is that EC3 will win the match and will then go on to win the NXT World Title shortly thereafter. Why, you may ask – Because EC3 is a goldmine of marketing possibilities.
Shortly after this NXT success that EC3 will garner, I predict he will debut on WWE's main roster in less than a year. But the question is, on which brand? SmackDown Live certainly needs some star power, but then again, so does Raw. Either way, either of the two would be lucky to have him.