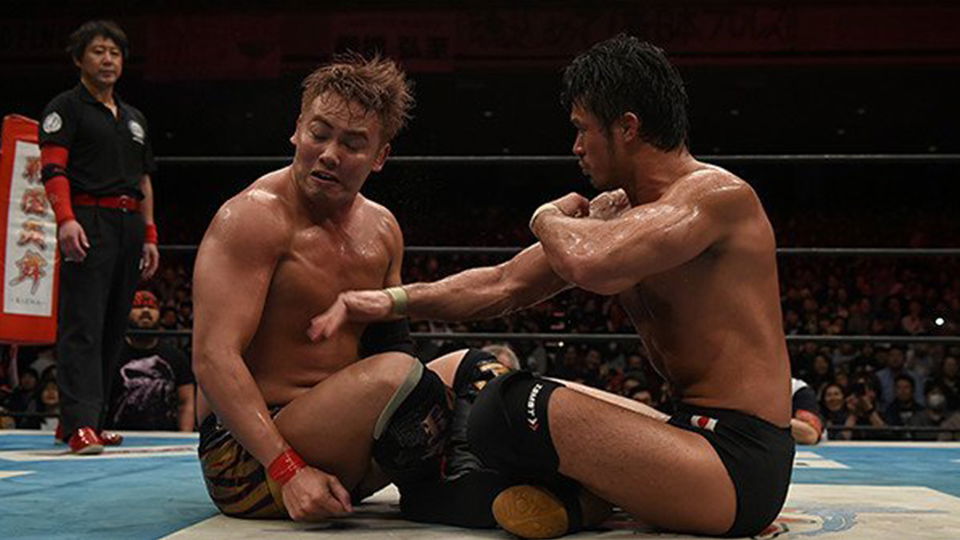 Authors of Pain and Ember Moon Debut – April 9, 2018
The day after WrestleMania used to be highly anticipated as the night when NXT stars would debut on the main roster. Then we had many years in a row of lousy debuts and worse follow-ups. Ember Moon and the Authors of Pain definitely fall into that category.
Ember Moon has never been a featured performer on the main roster and the Authors of Pain have mostly been used as mid-card fodder since.
---
Kazuchika Okada vs. Katsuyori Shibata – April 9, 2017
One of the most memorable matches in the last few years has been Kazuchika Okada vs. Katsuyori Shibata. This match had one of the most brutal finishing sequences in wrestling history. As Okada attempted a Rainmaker, Shibata withstood the impact and hit an insane skull-to-skull headbutt.
Okada soon fired up and hit another Rainmaker and retained the IWGP Heavyweight Championship but that was not the story. The story was the headbutt from Shibata caused a career-ending brain injury. Shibata could have died and had to have emergency brain surgery.
This was during the rise of New Japan Pro Wrestling into the mainstream wrestling tier and Shibata could have been one of the biggest stars of this boom period.
---
Kazuyuki Fujita Wins IWGP Heavyweight Championship – April 9, 2001
2001 was not a great time for New Japan Pro Wrestling and things would not get better for a while. Inoki-ism was running wild during this era and Fujita was one of the people at the forefront of that. He defeated Scott Norton to become the IWGP Heavyweight Champion on this day in 2001.
What is your favourite moment from this day in wrestling history? Let us know on Twitter!