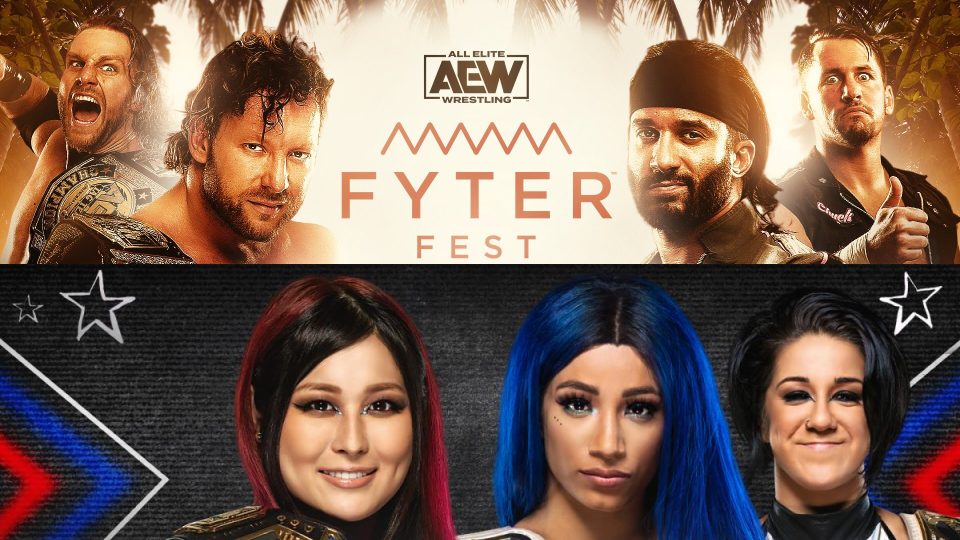 Tonight looks likely to be one of the best nights of wrestling in a very long time as both AEW Fyter Fest and NXT Great American Bash are set to take place.
Of course, one was very much a last-minute counter to the other, but still, both cards look to be serving up some fantastic matches to enjoy.
As such, we're going to rank each match from both shows before they actually happen, then we'll be able to see which ones over and/or under delivered.
Both shows have five matches confirmed as of this writing, so let's rank them from 10-1 in order of how excited we are to see them!
---
10. Dexter Lumis vs. Roderick Strong – Strap Match
You might not have expected to see this match at the bottom of this list, so let me explain why.
Strap matches are rarely good. The most recent one we saw in WWE, which was Bray Wyatt vs Daniel Bryan, was good, but usually, they're not.
To add to that, this whole program has been a bit stupid. The idea that Roderick Strong, who should be a credible, feared professional wrestler has a fear of Dexter Lumis because he's a bit weird, has been one of the worst things on NXT of late.
The whole idea of Lumis' character was sold to us as being a scary monster, when really it should have just been that he's a weird bloke. The fact that Strong has this 'fear' of him and is now getting strapped to him is supposed to be comedy, when it's not actually funny in the slightest.
---
9. Rhea Ripley vs. Aliyah & Robert Stone – Handicap Match
This is very much an undercard program, and as much as I have genuinely enjoyed all the Robert Stone shenanigans, even though a lot of people haven't, as a match this just doesn't compare to everything else we've got coming our way tonight.
It'll be fun seeing Ripley batter Stone, but that's about all this has going for it really.
It shouldn't be inherently bad, but it won't compare to a lot of the rest of the night in terms of match quality.
---
8. Jurassic Express vs. MJF & Wardlow
You're probably surprised this is so low, but we've already seen Jungle Boy vs. MJF and that was excellent. We've already seen Luchasaurus vs Wardlow. A tag team match feels like a step down from both of those.
For me, AEW shouldn't have given away the showdown between the two big men on TV last week. If anything, this match and that match would have happened the other way around, but obviously MJF needs to be on this card.
Luchasaurus and Wardlow should have been kept apart until tonight, then the idea behind this match is they're finally going to go at it. But now we've seen it and this match doesn't really feel necessary.
Will it be good? Probably. But it's certainly the match on the AEW card that I'm least stoked for, which is a shame because it has MJF in it.