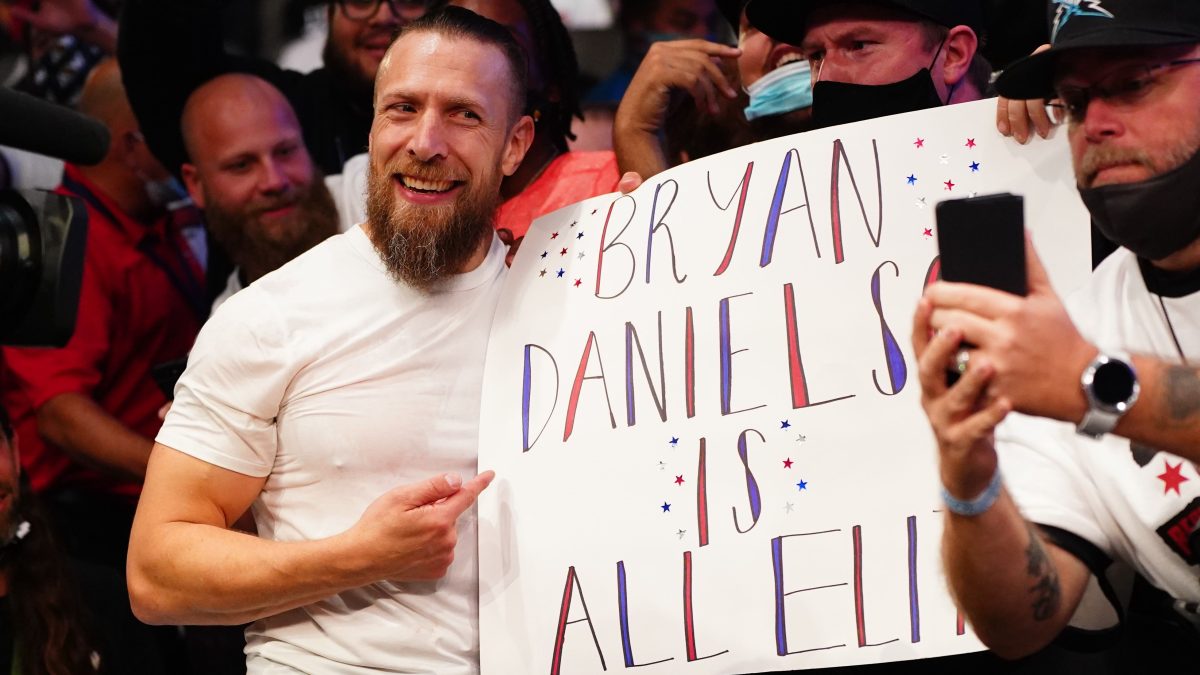 Surprise debuts have become as much a part of All Elite Wrestling since its inception as great matches and great promos.
With so many people coming aboard in AEW, there are now enough debuts to fill out a whole list of notable arrivals and even leave a few off.
The only requirement to make this list is that the debut could not have been announced ahead of time. It could have been teased, but just not announced officially.
With that in mind, this is our list of the 12 best AEW debuts so far ranked from worst to best.
---
Honorable Mention – Matt Hardy
Matt Hardy's AEW run in 2020 was ruined by the pandemic and injuries. Had his arrival and subsequent run been in front of fans, it would likely have placed much higher on this list.
That being said, this is a list about the debuts themselves, not what the stars have done since.
With WWE having done very little with the Broken Matt Hardy character, excitement was high when the Young Bucks showed up on Hardy's YouTube series.
Immediately afterward, he appeared on the first AEW Dynamite of the pandemic.
Hardy was announced as the final participant in the Blood and Guts match between The Elite and The Inner Circle, debuting at the end of the show accompanied by his trusty drone Vanguard 1.
Fans were excited and the debut allowed us to be happy about wrestling in the face of uncertainty.
---
12. KENTA
It is very difficult to rank the debuts that took place during the pandemic. That being said, even without a full building, KENTA showing up on Dynamite set the wrestling world on fire.
Fans had been craving a working relationship between AEW and New Japan Pro Wrestling since AEW's launch in 2019. After two years of waiting, KENTA kicked in the Forbidden Door, hitting Jon Moxley with a Go To Sleep.
The atmosphere online after this debut was electric. While most knew it would be a long time before we would get to see a full crossover between the two companies, the door just being opened was good enough.
---
11. FTR
For years fans were told that one day The Revival and the Young Bucks would wrestle. When AEW launched it seemed it was only a matter of time before that became a reality.
Sure enough, on the first Dynamite after Double or Nothing 2020, the newly christened FTR drove their pickup truck into Daily's Place and the wrestling world rejoiced.
They began their AEW runs as babyfaces, saving the Young Bucks from an attack but just seeing the two teams share the ring together was a sight to behold. Within months we had gotten our dream match but it all started with this excellent debut.