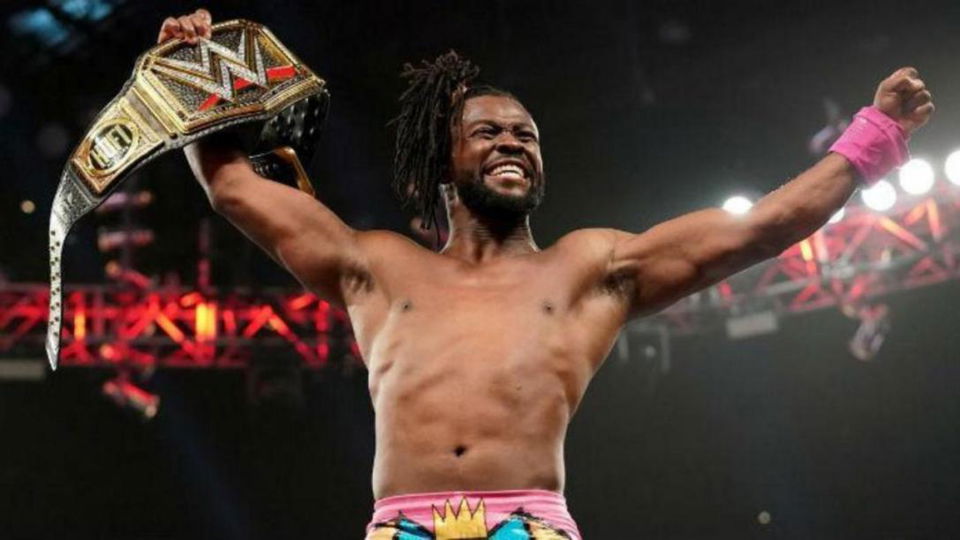 Another decade has come and gone. Isn't it crazy how time is flying so fast? Speaking of crazy, that would perhaps be the best word to describe WWE in this decade, as you'll find out throughout this article.
In this article, we're going to take a look back at each and every WWE Champion from 2010 through 2019, and give each of them a rating from 0-10.
The decade started with Sheamus as the champion, is ending with Brock Lesnar as the title holder, saw champions such as COO Triple H and Jinder Mahal, and even had two reigning WWE Champions at the same time… it's definitely one we won't forget, for better or worse.
---
1. Sheamus (3x)
The 'Celtic Warrior' entered 2010 in his first reign as WWE Champion, having defeated John Cena in a Tables match at TLC 2009 just a few weeks earlier. However, that reign wouldn't last too long, as Sheamus was eliminated by Triple H in Raw's Elimination Chamber the following February, and Cena ended up capturing the belt.
He had another reign later that year, but was overshadowed by the entire Cena/Nexus rivalry and he found himself mostly defending the gold in the midcard, and even in matches against Zack Ryder!
His best reign as World Champion was obviously with the Big Gold Belt in 2012, but that's a totally different belt with a different lineage.
More than three years after said reign, and five after his last one as WWE Champion, Sheamus would very briefly hold the title again in an attempt to get Roman Reigns over. He won by cashing in Money in the Bank on Roman at Survivor Series 2015, retained at TLC thanks to the League of Nations, but lost it the next night.
Overall, Sheamus had pretty forgettable reigns as WWE Champion. Can you guess exactly how many times did he retain the title by pin/submission on pay-per-view during his six title defences, with four of those being successful? Zero. Yes, you read that correctly.
Two of those were by DQ (against Randy Orton at Royal Rumble and SummerSlam in 2010), a Steel Cage win due to Nexus shenanigans against John Cena at Money in the Bank 2010, and a TLC win due to League of Nations shenanigans against Roman at TLC 2015. Poor Sheamus.
Rating: 2/10
---
2. John Cena (8x)
If I told you John Cena won the WWE Title more times in nineteen months than Shawn Michaels in his entire career would you believe it? What about the exact same amount of times as Bret Hart in his entire career? Well, he did.
From February 2010 to September 2011 alone, John Cena won the WWE Championship five times. All this to say that John Cena had many short and pointless reigns as champion, such as his last one.
However, we can't deny the classics the man has had over the belt. Cena had fantastic title matches and feuds with the likes of Batista, CM Punk, Daniel Bryan, AJ Styles, Brock Lesnar and others, and he never failed to deliver in the ring.
We might not all like him, but I've personally never seen John Cena not deliver. He doesn't get 10/10 due to his many short and pointless reigns throughout the decade.
Rating: 9/10
---
3. Batista (1x)
Batista only had one very brief reign as WWE Champion this decade. But man… what a reign!
He had recently turned heel on Rey Mysterio, who WAS SUPPOSED TO BE HIS FRIEND, and then helped Vince McMahon attack Bret Hart on an episode of Raw during their feud. As a result, Vince pretty much gave Batista a Money in the Bank-like opportunity at a title whenever he wanted.
Batista used that to squash John Cena after he won the Elimination Chamber match in 2010, and a month of spectacular promos heading into WrestleMania 26 followed. Who will ever forget those sunglasses and the spotlight?!
He ultimately dropped the gold to John Cena at 'Mania after the two had a pretty good match. Cena made the 'Animal' tap out to the STF in the end, and Batista would be gone less than two months later.
This reign was way too brief, but everything about it was perfect.
Rating: 8/10
---
4. Randy Orton (4x)
Already a five-time WWE Champion (six-time World Champion overall) in the past, Randy Orton first captured the WWE Championship this decade by winning the Six Pack Challenge for Sheamus' gold at Night of Champions 2010.
He went on to be a third wheel in the John Cena/Wade Barrett feud for the next couple of months, before losing the spinner belt to The Miz in November.
Orton had much better reigns three years later as a member of the Authority, capturing the gold twice in 2013 before dropping it to Daniel Bryan at WrestleMania 30.
His most recent reign started in that… unique WrestleMania 33 match with Bray Wyatt, before he lost it to Jinder Mahal at Backlash 2017. With a House of Horrors there in the middle. Remember that?
At the end of the day, he had two reigns that were good and two that were very forgettable. He was a great heel in 2013, though, so I'll give him more than just a five.
Rating: 6/10
---
5. The Miz (1x)
It seems crazy to think about it, but The Miz was the WWE Champion nine years ago. Nine years ago! How can that be possible!?
This reign was weird, and not really in a good way. Miz won the gold by cashing in Money in the Bank on Randy Orton, and he went on to have two successful title defences against Orton at both TLC 2010 in a Tables match and at Royal Rumble 2011.
A feud with commentator Jerry Lawler followed, and Miz retained in a match that was actually pretty decent at Elimination Chamber. Then came the main-event of WrestleMania 27, in which he retained over John Cena thanks to The Rock, but went on to lose it to Cena in a Steel Cage match that also included John Morrison at Extreme Rules.
Miz had some decent title matches in there, ironically almost all of them involving Morrison, and could always cut a good promo. However, this reign was not good at all. The feud with Orton wasn't particularly great, he struggled against a commentator, and could only win the WrestleMania match thanks to The Rock.
There's a difference between being a great cowardly heel (ie: Chris Jericho in 2008) and being a joke (ie: Chris Jericho in 2002). Much like Jericho's reign as Undisputed Champion in 2002, Miz was treated as a joke here.
Rating: 3/10
---
6. CM Punk (2x)
You all know and remember CM Punk was the longest reigning WWE Champion of the "modern era", holding the gold for 434 days. And that was indeed a very good reign. But, make no mistake about it, not everything was perfect.
Punk first won the WWE Championship from John Cena at Money in the Bank 2011 in that match, and he went on to beat Cena again at SummerSlam in a rematch. But then the storyline became a big mess, with Kevin Nash getting involved and then Triple H joining, and Punk lost his next three pay-per-view bouts. Even to the Awesome Truth!
Punk finally won the belt for good at Survivor Series, and a number of awesome matches would follow. Just to name a few: The Miz and Alberto Del Rio at TLC, the series with Chris Jericho, the series with Daniel Bryan, and even the match with The Rock was fantastic.
He eventually lost to The Rock at Royal Rumble 2013, to help build up "Twice In A Lifetime" against Cena at WrestleMania 29. Like I said at the beginning, not everything was perfect, but it was not far from it!
Rating: 9/10
---
7. Rey Mysterio (1x)
What? What do you mean you forgot Rey Mysterio was WWE Champion!?
There's not much to say here – CM Punk "left" WWE following Money in the Bank 2011 and a tournament was held to determine the new WWE Champion. Rey won by beating The Miz in the final, and then lost it to John Cena that very same night.
That's it.
Rating: 1/10
---
8. Alberto Del Rio (2x)
Alberto Del Rio is a difficult one to give a rating. He won the gold twice in 2011, but he never felt like the champion. However, I can't remember the guy having a bad match over the title.
He first held the title for a month, cashing in Money in the Bank on CM Punk at SummerSlam thanks to Kevin Nash (of all people), and dropped it to John Cena at Night of Champions in a pretty good match.
Then he beat Cena and Punk at Hell in a Cell in a fun bout, retained in a great Last Man Standing contest over Cena at Vengeance, and finally lost it to CM Punk at Survivor Series.
Like I said, he never failed to deliver, but he never felt like a champion. That was someone else's spot – CM Punk – and it was just not Del Rio's time.
Rating: 4/10
---
9. The Rock (1x)
Speaking of hard to rate…
On one hand, Rock didn't need this WWE Championship, or to be the one to end CM Punk's fantastic title run. Neither did we need to see a rematch with John Cena at WrestleMania, even though it did make business sense.
However, I can't say I didn't enjoy having The Rock on multiple episodes of Raw from January to April 2013, cutting some fantastic promos. Not only with the likes of Punk and Cena, but also undercard acts such as Team Rhodes Scholars and John Laurinaitis.
Rock was also not bad at all in the ring for someone who had been away from it for so long. His rematch with Cena was not as special as the first one and Rock got injured throughout the contest, but the matches with Punk were really good.
Rating: 5/10
---
10. Daniel Bryan (4x)
Daniel Bryan won the WWE Championship four times this decade, but he really had just one proper reign.
In 2013 and 2014, Bryan won the belt three times – the first time in a classic against John Cena at SummerSlam, the second from Randy Orton at Night of Champions and, finally, the third time in the legendary main event of WrestleMania 30.
However, all of these reigns combined were shorter than his fourth alone. Plus, they all ended either due to injury or with a screwjob finish.
He had to wait four more years to have his proper reign, and what a reign it was! Bryan turned heel to beat AJ Styles for the gold on SmackDown in November 2018, and went on to have fantastic bouts with the likes of Styles, Mustafa Ali, Kevin Owens, and Kofi Kingston. Not to mention his amazing promos and heel work, which helped make KofiMania as special as it was.
He had some special moments in his first three reigns, but this last one was something else.
Rating: 8/10
---
11. Brock Lesnar (2x)
Make no mistake about it, Brock Lesnar's reigns as Universal Champion were absolutely terrible. However, that is a completely different title, and this piece is about the WWE Championship alone.
Already a three-time WWE Champion, Brock first won the gold this decade from John Cena at SummerSlam 2014. That reign truly felt special, and he always put on awesome bouts throughout that first reign.
The SummerSlam contest felt unique, the rematch at Night of Champions was good, the Triple Threat at Royal Rumble 2-15 against Cena and Seth Rollins was absolutely terrific, and the WrestleMania 31 clash with Roman Reigns was, and still is, the best match those two ever had.
His second reign started just a few months ago, when he squashed KofiMania. He has since had a very short match with Cain Velasquez and a pretty good one with Rey Mysterio. Overall, Brock was a very solid WWE Champion this decade.
Rating: 8/10
---
12. Seth Rollins (2x)
Seth Rollins' first WWE Championship reign couldn't have had a better start. He interrupted the grandest match of the year, the main event of WrestleMania, and stole the gold from Brock Lesnar and Roman Reigns.
He spent the rest of that year wrestling good-to-great match with the likes of Dean Ambrose, Randy Orton, John Cena, Sting and others, but his booking was not the best. He could barely even have clean wins over undercarders such as Neville on RAW, and lost multiple times on TV to guys such as Ryback.
He lost the gold due to injury in November, and won it again in his first match back against Roman Reigns at Money in the Bank 2016. That didn't last long, though, as Dean Ambrose cashed in Money in the Bank on him just a few minutes later.
Apart from his booking and super long promos to open almost each and every episode of Raw, Rollins' reign was quite enjoyable.
Rating: 6/10
---
13. Roman Reigns (3x)
The 'Big Dog' won the WWE Championship three times between Survivor Series in November 2015 and WrestleMania 32 in April 2016.
His first two reigns literally took place just so he could get screwed out of the gold and make his WrestleMania win a big moment – he first defeated Dean Ambrose for the vacant title at Survivor Series, losing it to Sheamus five minutes later. He then won it back from Sheamus in December, but lost it in the Royal Rumble the following January to Triple H.
He finally won it for good at WrestleMania 32 from the 'King of Kings', in what was probably the most silent WrestleMania main event ever. His reign got better though, wrestling some really good matches with AJ Styles and Seth Rollins until he lost it to the latter at Money in the Bank.
His first two reigns were forgettable, and the WrestleMania moment was not as big as WWE thought it would be, with most of the crowd cheering Triple H! However, it got better from there, so not everything was bad.
Rating: 4/10
---
14. Triple H (1x)
If there was someone who didn't need to win the WWE Championship at all in 2016, it was Triple H.
He got a huge pop when he won Roman Reigns' belt at Royal Rumble, which was everything BUT the point! Then he had a hidden gem with Dean Ambrose at Roadblock (not "the end of the line"), and a rare Raw match with Dolph Ziggler the following Monday.
The WrestleMania match with Reigns was boring, and I don't think Reigns got more over because of it. Sure, he won, but the crowd still had zero sympathy for him. The match with Ambrose was fantastic, and the moment at the Rumble was fun. And he could always cut a nice heel promo when he wanted to.
Rating: 3/10
---
15. Dean Ambrose (1x)
Nobody deserved to win the WWE Championship more than Dean Ambrose back in 2016. He'd been lost in midcard Hell ever since the Shield disbanded, feuding with the likes of Seth Rollins, Bray Wyatt, Luke Harper, Kevin Owens, Luke Harper, Chris Jericho and Brock Lesnar. However, he could barely win a match on pay-per-view, let alone a feud.
Once he won the Money in the Bank contract and cashed in later that night on Seth Rollins, it felt like a big moment. But, from there… it all went downhill.
The Shield Triple Threat at Battleground followed, but that was really all about Raw vs. SmackDown nonsense. He also retained over Dolph Ziggler in a disappointing match at SummerSlam, before dropping the gold to AJ Styles at Backlash.
He went from being the WWE Champion at the 2016 WWE Draft, to the pre-show of WrestleMania 33, the first WrestleMania after said draft. It should've been much better.
Rating: 3/10
---
16. AJ Styles (2x)
Actually, there was someone other than Dean who also deserved the WWE Championship in 2016. That was none other than the wrestler who totally owned that year, the 'Phenomenal' AJ Styles.
After wrestling great matches with Chris Jericho and Roman Reigns and defeating John Cena in a classic at SummerSlam, it was only natural for him to be the next WWE Champion. He went on to have a pretty good reign as a heel, wrestling awesome matches with Ambrose and Cena throughout the next couple of months.
He eventually lost the gold in another classic with Cena at Royal Rumble 2017, and won the belt that November from Jinder Mahal, this time as a babyface.
The second reign was not as good and he had repetitive feuds with the likes of Shinsuke Nakamura and Samoa Joe, but he always had good matches. No matter if he was wrestling Kevin Owens, Sami Zayn, John Cena, Shinsuke Nakamura, Rusev, Samoa Joe, Andrade or Daniel Bryan, he had fantastic matches at least once a month.
Bad booking aside, he was one of the most consistent WWE Champions in the ring the entire decade.
Rating: 7/10
---
17. Bray Wyatt (1x)
Bray Wyatt winning the WWE Championship in February 2017 was a really cool moment, beating five of the best SmackDown wrestlers in a spectacular Elimination Chamber, pinning both John Cena and AJ Styles in the end.
He also defended the gold in a Triple Threat match against both Cena and Styles on SmackDown Live, but then dropped it the following month to Randy Orton at WrestleMania 33 in one of the worst World Title matches in the history of the event.
After losing the gold, he was at an even worse position than he was before capturing it. He managed to repackage himself as The Fiend, and is currently in the midst of a very interesting reign as Universal Champion. Great for him, he deserves it. But his reign as WWE Champion is very forgettable.
Rating: 2/10
---
18. Jinder Mahal (1x)
Many people compare this reign to JBL's in 2004/05. But at least when JBL had it for that long, the plan was always to put John Cena over in the end and create a new star. With Mahal, it randomly ended on an episode of SmackDown because he was not credible enough to wrestle Brock Lesnar at Survivor Series.
The 'Modern Day Maharaja' first won the gold from Randy Orton at Backlash, when less than two months earlier he was wrestling the likes of Curtis Axel on Main Event.
He proceeded to beat Randy Orton in two rematches, including the Punjabi Prison bout at Battleground that saw the return of Great Khali, and went on to beat Shinsuke Nakamura multiple times too.
Then he lost to AJ Styles on SmackDown in November, lost the rematch at Clash of Champions as well, had a very brief reign with the United States Championship in April 2018, and then went back to the undercard.
All of his matches had the exact same ending, and he went right back to where he was before winning the gold. This was… what it was.
Rating: 3/10
---
19. Kofi Kingston (1x)
And finally, the 19th and last wrestler to capture the WWE Championship in the 2010s.
The match and win over Daniel Bryan at WrestleMania 35, as well as the performances at the Elimination Chamber and Gauntlet matches before that, were moments and matches for the ages.
However, from there, he spent the rest of his reign wrestling midcard challengers such as Kevin Owens, Dolph Ziggler and Samoa Joe. When he wrestled Randy Orton, the best he could get was a draw at SummerSlam.
He did beat Orton in a rematch at Clash of Champions in September, and then lost the gold to Brock Lesnar in just seven seconds a few weeks later on the first episode of SmackDown on FOX. The beginning was spectacular, but the rest was everything but memorable.
Rating: 4/10