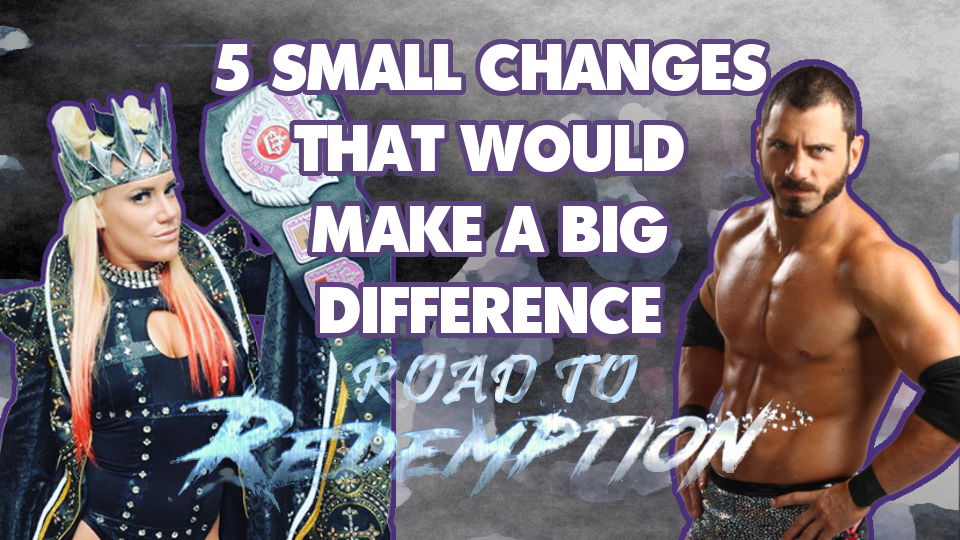 As we travel down the road to Redemption on April 22nd, I want to take a look at some of the things Impact Wrestling is doing and some areas that they can do more to maintain their positive momentum. In this article, I take a look at five small things that Impact could do to make a big difference as they move forward.
Impact Wrestling have had their share of trouble in the past few years, but things are looking up as the show heads in an increasingly positive direction week-on-week. With the recent departure of EC3, among other high-value talents, we are seeing the end to some of the last remnants of the TNA of old and the birth of an all-new Impact Wrestling.
Here are five things that Impact could do to continue their forward momentum:
5. Don't call them Knockouts.
https://youtu.be/wNrNh-2MBeE
I get it, Knockouts is a play on words because they can knock you out with their looks and with their wrestling skills. But please, just call them women.
A few years ago, we saw the WWE usher in a new era for women's wrestling – and it's been great. While nobody would argue it's been easy, women's wrestling has taken a massive step in the past few years and we all want to see it continue. Unfortunately, Impact is holding back their women's division with the constant use of the name Knockouts.
In a highly unscientific study, with a sample size of only one (my sister), I asked someone who has never watched a wrestling match how they felt about women being in a "Divas" or "Knockouts" Division. It turns out I may be hating on the name a little unjustly, as she was much more horrified by the Divas division, but not so much by the knockouts. Her only question back was a fair one,  "What do they call the men's division?"
WWE got rid of the Divas name in the women's division for the same reason – so It's not out of the question for Impact to do the same thing with the Knockouts. They have a lot of exciting talent on the Women's roster. and a re-brand of the division could really help give them a kick of momentum.