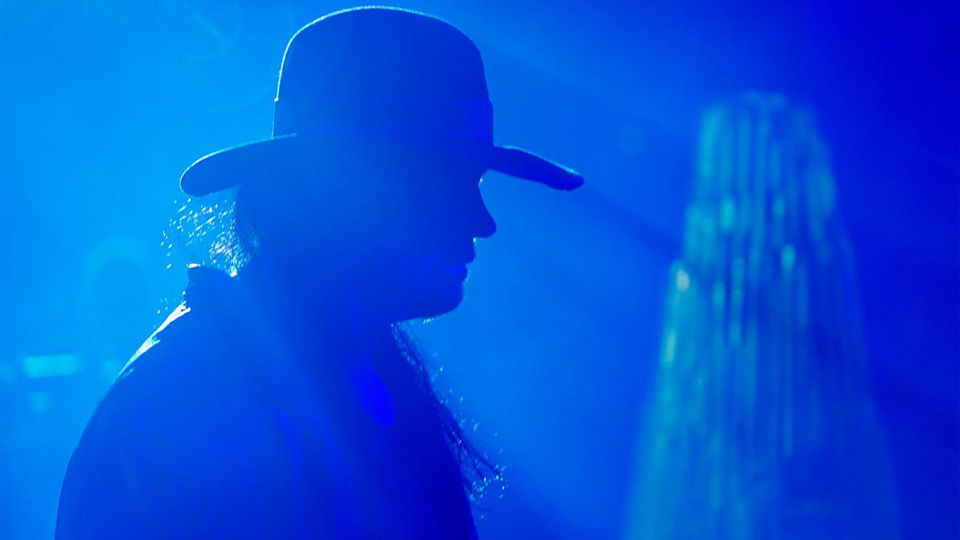 Please don't hate me, hurl abuse or spear me four times ending my legacy.
Yes, this show was unbelievably poor; with annoying endings and losses that will hurt careers in the long-run.
However, I pitched the idea for "Greatest Takeaways" from WWE PPV's and I don't think my bosses would be impressed if I couldn't follow through… even with a show as sour as Super ShowDown.
So, let's pick up the optimism and try to find at least six positive Takeaways From 'Super ShowDown':
---
1. Roman Reigns vs King Corbin Is Now Well & Truly Over
Isn't this something to dance to?
Roman Reigns has been in an ongoing feud with King Corbin since early November and with multiple victories over the Lone Wolf, it was questionable why this rivalry was still happening.
When dog-food entered the match, people couldn't be more excited for Reigns & Corbin to move on at Royal Rumble. Unfortunately, that did not happen.
Reigns then had to pull out a decisive victory against the King inside a steel cage at Super ShowDown. Ending the match with a brutal superman punch with a steel chain interlocked between his knuckles.
As Reigns celebrated, we celebrated too because we knew finally they can both go their separate ways.
Elimination Chamber is highly likely to be won by the Big Dog, which should confirm his Universal Championship match against Goldberg on the Grandest Stage of them All. *Cries quietly*.
There are no confirmed plans for King Corbin's WrestleMania, however, hopefully, he gets something beneficial as he is one of the best heels on the roster, with a solid moveset too.
---
R-Truth Is A WWE Treasure
Super ShowDown kicked off with the pointless Tuwaiq Trophy Gauntlet. 34x 24/7 Champion, R-Truth started things off with Bobby Lashley.
Lashley was first eliminated by tripping over Truth while trying to hit the spear. I don't know how happy he is to fly over to Saudi Arabia just for that.
Then Truth fell into the win over Andrade. Oh! I forgot to mention that means Truth just pinned the United States Champion.
Then Truth survived the onslaught of Erick Rowan. Enraged the cage fell over, Rowan disqualified himself. This cage storyline is getting quite repetitive now and hopefully, they will soon reveal what is under the veil. Or they will keep putting it off as they don't know themselves…
Then Truth was eliminated by AJ Styles after a 7-second dance break from the Phenomenal One.
R-Truth remains hilarious and at 46 years old, it is amazing that Truth can still wrestle energetically, hype the crowd and keep us entertained. A definite Hall of Famer in the future. We should appreciate R-Truth for as long as we have…
Which could be a while if he follows the footsteps of the Deadman, as the Undertaker entered the Gauntlet in Mysterio's place; chokeslamming Styles to win the trophy we will never see again. At least Undertaker vs AJ Styles seems cool.
---
3. Rollins & Murphy vs Street Profits Stole The Show
When Rollins & Murphy were announced to defend their RAW Tag Team Championships against the Street Profits, there was no doubt that it'll be beyond good.
Rollins is highly talented and this new 'Monday Night Messiah' gimmick is one of the best aspects of RAW, Murphy can wrestle a good match blindfolded, Montez Ford is very entertaining with enough charisma to carry Mae Young's hand into a match. Finally, Angelo Dawkins is very fun to watch, he pushes people similarly to Keith Lee and deserves more appreciation as a Street Profits member.
They gave Rollins & 'Not Buddy the Elf' Murphy the smoke and just came up short. Those titles are certainly in their future.
Best match on the show out of a lot of pointless, squash matches and hopefully a match we can see on a much better PPV.
---
4. Naomi vs Bayley Wrote History
As you'll all know (as we don't let you forget it) Super ShowDown was hosted in the very progressive city of Riyadh, Saudi Arabia. This is a place that once upon a time never let WWE showcase a single women's match.
Money spoke over Women's rights and WWE just kept on begging us to believe they were doing this to write change into the country.
They tried to do a "We told you so" moment when Lacey Evans faced off against Natalya at Crown Jewel. Which was a match wrestled on a very hot day, in very baggy clothing – and the pace of the match was worse than any of their TV showings. Not the best match when arguing to give Women a Chance, but a step in the right direction.
Bayley retained her SmackDown Women's Championship against Naomi in a very fun match. It had story, it had drama, it had baggy t-shirts; which played into the ending of the match!
Bayley and Naomi made history in Saudi Arabia and solidified why the women can go just as good as the men. Hopefully, there will be some big improvements in the concerns of equality at the next Saudi show.
---
Miz & Morrison Win The Tag Titles
In quite a good match, The Miz & John Morrison became SmackDown Tag Team Champions by defeating The New Day.
Kofi's back must hurt today, crikey, it took a lot of damage and slamming into the ground during this bout!
Miz & Morrison winning the tag titles should impressively begin new storylines on SmackDown and will allow more face tag-teams such as the Uso's or Heavy Machinery to rise into the spot which New Day filled. The tag team division of the blue brand is very bland and really only consists of the same teams in a cycle.
This has been a downer in WWE for years, so hopefully, Miz & Morrison can reinvent the division and start some new storylines on a show which has been stale for months.
I love the New Day and it is lovely that they have managed to gain so much success and accolades, however, after seeing Kofi-Mania last year, it should be time for these three athletes to shoot into single stardom.
---
Mansoor Should Be Used More
The only exciting part of a Saudi show is seeing Mansoor wrestle again.
Even though the match with Dolph Ziggler wasn't as fun as the one with Cesaro, Mansoor continues to prove he deserves to be part of an actual roster.
'Mansoor Section' signs in the crowd, enthusiasm filling the stadium, a wholesome promo after a delightful victory, Mansoor is super over in his home and it is time to transfer this love worldwide.
Put this guy on NXT, RAW or SmackDown. Highlight his skills in matches against people like AJ Styles, Daniel Bryan or Seth Rollins. Have him lose or pick up the upset. We need to invest in this guy and perhaps one day WWE is in Saudi, Mansoor can win a title in a heartwarming moment.
Have I missed out any other great takeaways? Probably not, it was a struggle to come up with six. WWE has to learn from their mistakes. They need to create stars and get their current crop of talent over. There is a reason why Goldberg & Undertaker are always relied on and it is no one's fault apart from their own.
At least WrestleMania can't be any worse… right?!
Let us know what you think on Twitter.