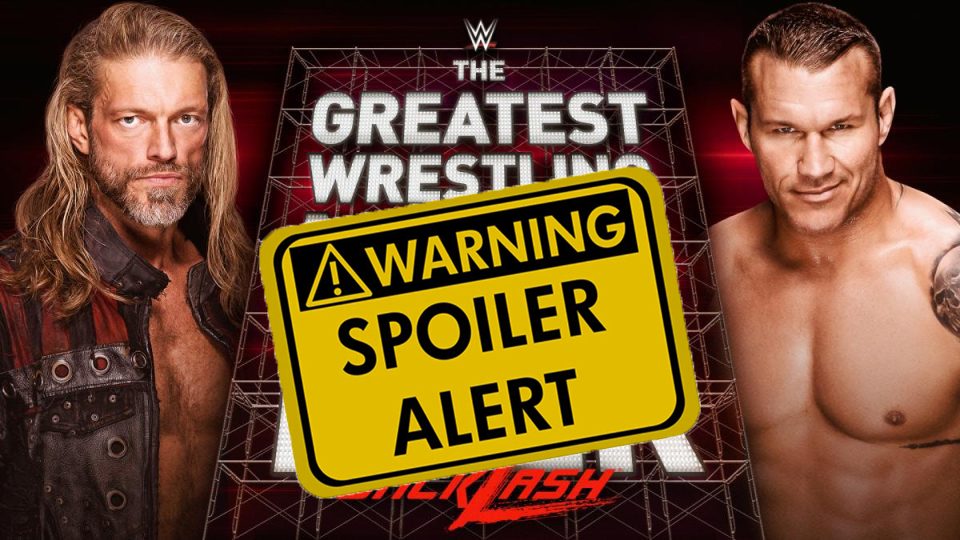 The match between Randy Orton and Edge at this weekend's Backlash has been heavily mocked for the tagline WWE has been using to promote it.
Fans, and anyone who knows even the smallest thing about wrestling, believe there is no possibility that Edge and Randy can put on the "greatest wrestling match ever".
Well that's where we've all been wrong, because we here at WrestleTalk have infiltrated the WWE Performance Center, and can reveal that WWE was right all along.
So, SPOILERS AHEAD. If you don't want to know just how bloody amazing the match was, read no further, and if you hadn't realised that this is satire yet, here is your warning.
***SPOILERS***
The was starts off with 3 immediate standing Canadian destroyers. This is because Edge is Canadian and he wants to destroy Randy Orton.
Randy Orton then hits 8 top rope elbow drops onto Edge after no-selling the destroyers. This is because the producers mistook Orton for Randy Savage.
This is followed by a sequence of attempted and failed roll-up pins which last 12 minutes. The crowd is going wild.
Randy sets Edge up for a punt, but edge moves out of the way, and Randy ends up punting the top turnbuckle which comes loose and slingshots into Randy's face. Following WWE banning the Buckle Bomb, this is a spot which will now happen in most matches.
Lita then attempts to interfere in the match because she still loves Edge. However, she realises she respects Beth Phoenix way too much and instead has a live sex celebration with Randy Orton. This allows Edge to regroup.
By this point the match has been going on for 4 hours, but the sheer greatness of the in-ring action means everyone backstage has come out to watch.
Suddenly, both men have kendo sticks, and they begin to re-enact the fight between Obi-Wan and Darth Maul from the first Star Wars film, while the crowd chants John Williams' Duel of the Fates.
An hour later, we come to the finish of the match, when both men climb to the top rope and slip. They both land testes first onto the top rope, fall out of the ring and are both counted out.
Unfortunately I had a 400 word word-count, so I haven't been able to fit all of the details in, but you get the picture.
So now you know, you better tune in on Sunday to see exactly what I have described for you.