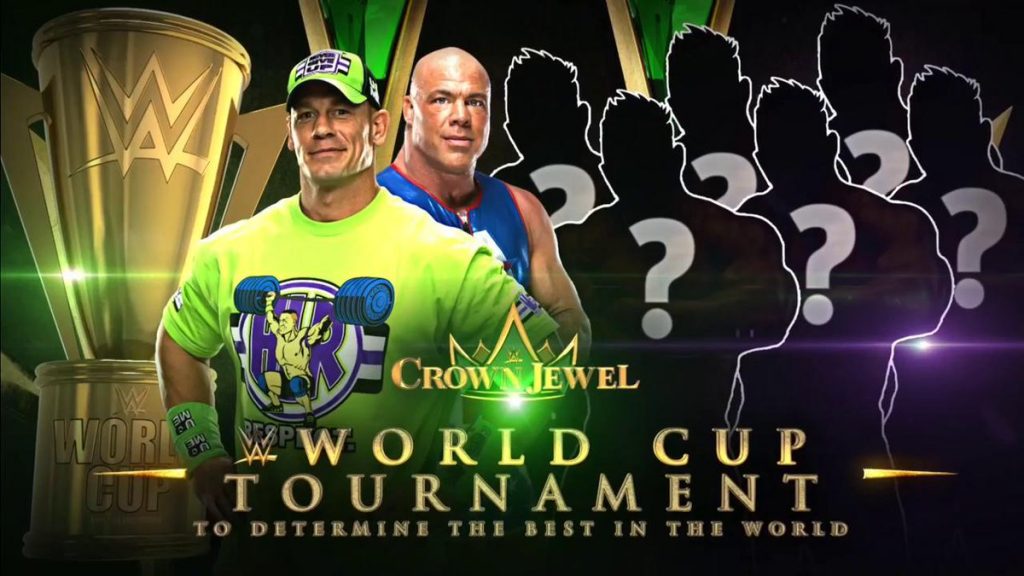 WWE has announced a special tournament to be held at the Crown Jewel event next month, their second special show held in Saudi Arabia.
The theme to this set of matches is World Cup style, and although by the looks of it, WWE doesn't know what World Cup means, given that all four current entrants are American. Thankfully, we can still dream, and there are plenty of non-American stars that could have entered the tournament if they actually understood the format.
It has been sometime now since the WWE last held a special tournament, one that doesn't end with either a Championship or number contender opportunity.  They used to have the King of the Ring tournament yearly, a event that launched the WWE careers of names like Stone Cold Steve Austin and Bret Hart, however for unknown reasons, they seemed to have abandoned the popular series.  The last one was back in 2015 won by Wade Barrett.  In fact they only have held two King of the Ring tournaments this decade.
One provision in our suggestions is that since one of the major selling points at the last Saudi event was every men's title being defended, we'll assume that will be the case once again.  That will eliminate Japan's Shinsuke Nakamura (United States Champion), Scotland's Drew McIntyre (Raw Tag Team Champion), Ghana's Kofi Kingston (SmackDown Live Tag Team Champion) and Australia's Buddy Murphy (Cruiserweight Champion) from participating in the tournament.
Wildcard – Saudi Arabia – Mansoor Al-Shehail
We'll begin with a wildcard that could be a stretch but may also very well be a favorite if he is actually in it.  Al-Shehail was a tryout participant during WWE's last run through Saudi Arabia and took part in the controversial angle with others from the tryout and the Daivari brothers.  The home crowd hero would clearly be the most popular among the live crowd, however given that he hasn't even had any televised matches yet and a loss could really damper the vibe with those in attendance, his appearance in the tourney could be a long shot.