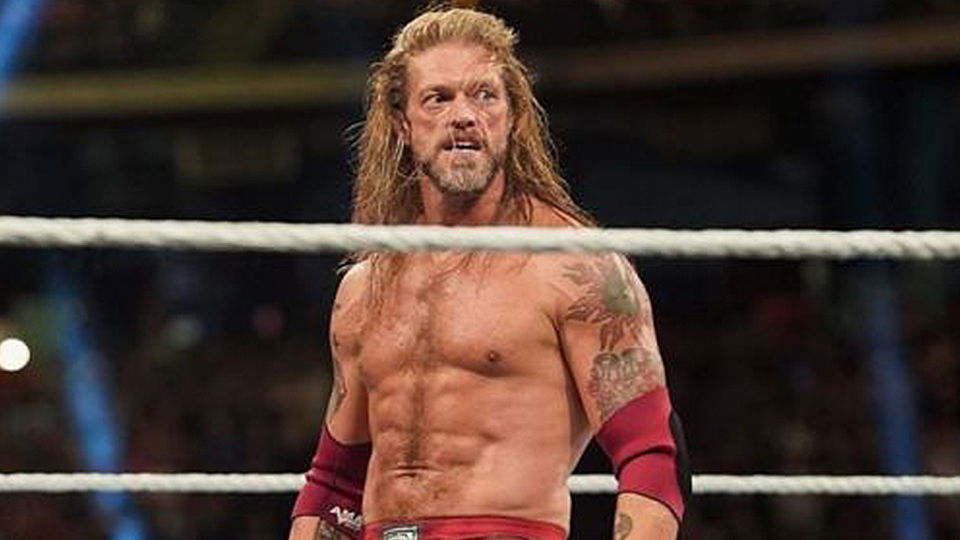 After nine years, Edge finally made his return to the WWE at the Royal Rumble. Upon hearing the news that he also signed a new contract to compete in WWE for the next three years, you begin to wonder which big matches they can have at WrestleMania 36.
The initial reports have claimed that he is scheduled to face his old Rated RKO teammate, Randy Orton. However, we all know how plans can change in WWE. Plans in January do not always last until April so why not speculate about the different matches that the Rated R Superstar could have at WrestleMania.
So without further adieu, here are ten dream matches that Edge could have at WrestleMania 36.
---
10. Edge vs. Cesaro
The landscape of WWE has changed immensely since Edge left in 2011. A wave of new stars joined the promotion not long after his departure and many of them shared a strong background of experience on the independents.
One of them was Cesaro. Debuting one year after Edge's retirement, Cesaro has floated around the midcard for most of his tenure in WWE. He is one of the most talented performers on the roster and could finally crack the main event scene with a great match with the returning Edge.
---
9. Edge vs. Daniel Bryan
Plans for Daniel Bryan are up in the air after losing to The Fiend at the Royal Rumble. Had he won the WWE Universal Championship he would have fit into the main event picture of WrestleMania but now Bryan is left without an opponent.
Bryan wrestled Edge once before on a September 2010 episode of Raw. Needless to say Bryan has come a long way since then as a performer and a proper match with the Ultimate Opportunist could be just what Bryan needs at WrestleMania.
---
8. Edge vs. Andrade
Andrade could have a match with Rey Mysterio lined up for WrestleMania. Mysterio has mentioned that he would be open to doing a mask vs. hair match but it remains to be seen if WWE wants to go in that direction. They have reached a point where Andrade could move on from his feuds with Mysterio and Humberto Carrillo and who better to move on to than Edge.
Some of Edge's best matches came against the likes of Mysterio and Eddie Guerrero, and Andrade works a similar yet updated style to Guerrero. It would be a real feather in the cap of Andrade to be put in a high-level position at WrestleMania and if you have seen his match with Johnny Gargano from NXT you know he can more than hold his own.