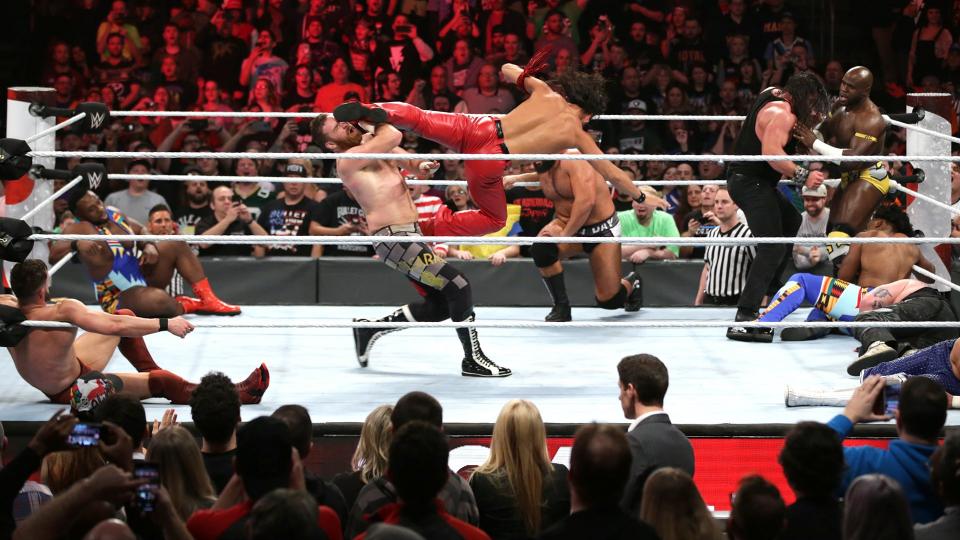 The Unlucky Numbers
Everyone knows about the lucky numbers in the Royal Rumble match. Entering at numbers 27, 30 and 24 has yielded success in the past, but there are currently twelve numbers that have never had a winner. This is obviously excluding any number above the standard 30 entrants.
To date, no winners have ever come from the numbers 4, 6, 7, 9, 11, 12, 15, 16, 17, 20, 21 or 26. Some have come close, as the runner-up in the Rumble has come from one of these numbers a staggering eight times.
Needless to say if you draw one of these numbers history is not on your side.
---
Its the First Royal Rumble! Stay a While!
The first Royal Rumble is historic for many reasons. Being the first event means that many significant firsts took place here but an interesting one still stands as the only time it has happened in Royal Rumble history.
That being that the 1988 Rumble match is the only one to not have a competitor get eliminated in under one minute. Every participant got time to shine in the first Rumble match, although some got more than others. The fastest elimination belonged to Junkyard Dog who was eliminated after just 2:30.
The fast exit is always a funny spot with Warlord's and Santino Marella's being remembered for years to come but the first Rumble did not share such a moment.
---
Perfect Royal Rumblers
If you watch sports you are likely very familiar with the winning percentage stat. How many wins a team has divided by the number of games they played should give you the strongest indicator of their success. In the Royal Rumble it is not different.
There are three wrestlers with perfect Rumble winning percentages, meaning they have never lost a Rumble match. These three are Big John Studd, Mr. McMahon and Asuka. How have they been able to attain such a feat you ask? Well, by winning on their first attempt and never trying again.
Asuka is the only one of them that is still an active member of the roster and thus will likely disappear from this list if given time. For now, however, she is one of the only perfect Royal Rumble participants.