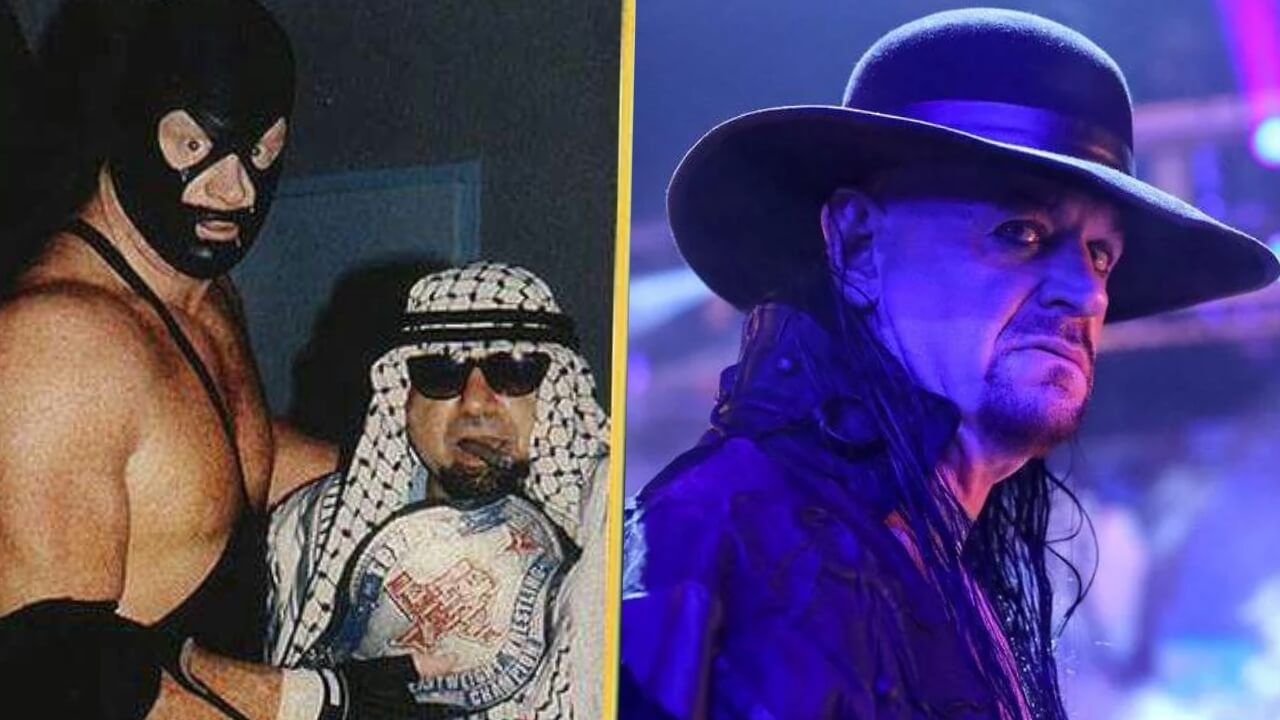 Look at the size of that ham hock!
During the night before the most stupendous WrestleManias of all time, the WWE welcomes the greatest tenured wrestler into their Hall of Fame. The Undertaker is a seasoned veteran in the squared circle extending his career to 33 years. The multiple-time World Champion and the holder of the greatest undefeated streak in wrestling history finally will have his career celebrated in his home state of Texas.
The Undertaker wasn't always an undead zombie with a side hustle as a mortician and motorcycle enthusiast, he was… a basketball player. Even when he became a professional wrestler he started much like all of the greatest. On the independent scene. 
Well not really the independent scene but the territories, Undertaker wasn't competing in PWG's Battle of Los Angeles, but he competed in a few territories before debuting in WCW and eventually the WWF.
Mark Calaway graduated from Waltrip High School in 1983. After a brief stint at St. Thomas in Houston, he played the 1985-86 season at Texas Wesleyan University. As a center, Calaway's size, power, and paint patrolling skills made him a phenom on the court just like in the ring. It was after this season that his coach informed him the European leagues were interested in having him play overseas and while Mark was working out to put on more size to play the more aggressive style the idea of becoming a professional wrestler became a reality.
Mark was an avid professional wrestling and Texas Oilers (now Tennessee Titans) fan growing up, but basketball quickly became his main passion. In the gym while training for the European league, a man would continuously tell Mark he was breaking into the business and he should join as he had the perfect look. Mark would start to keep up with the product as basketball had taken up a major of his time in college and began to realize how larger than life some of these men were in wrestling. In an interview on the Joe Rogan Experience podcast, he said, "You got the Von Erichs and you got Hogan. I'm like well [ __ ] these guys are huge household names". 
Realizing he may have a brighter future in wrestling than basketball, he decided to get trained by well-known territory wrestler, Buzz Sawyer. This didn't go his way because after weeks of conditioning and being "stretched out" in Sawyer's front yard of his house to weed out the trainees to see who would stay, Mark found himself a victim of scamming. Showing up to his house one day Mark looked into the window after knocking several times only to realize the house was empty, Sawyer had moved to work in a  new territory taking the $2,000 Calaway had paid for training with him. Now after living in his car and working odd jobs, Mark would seek out his first booking after taking random independent matches at the historic Sportatorium for the Von Erichs.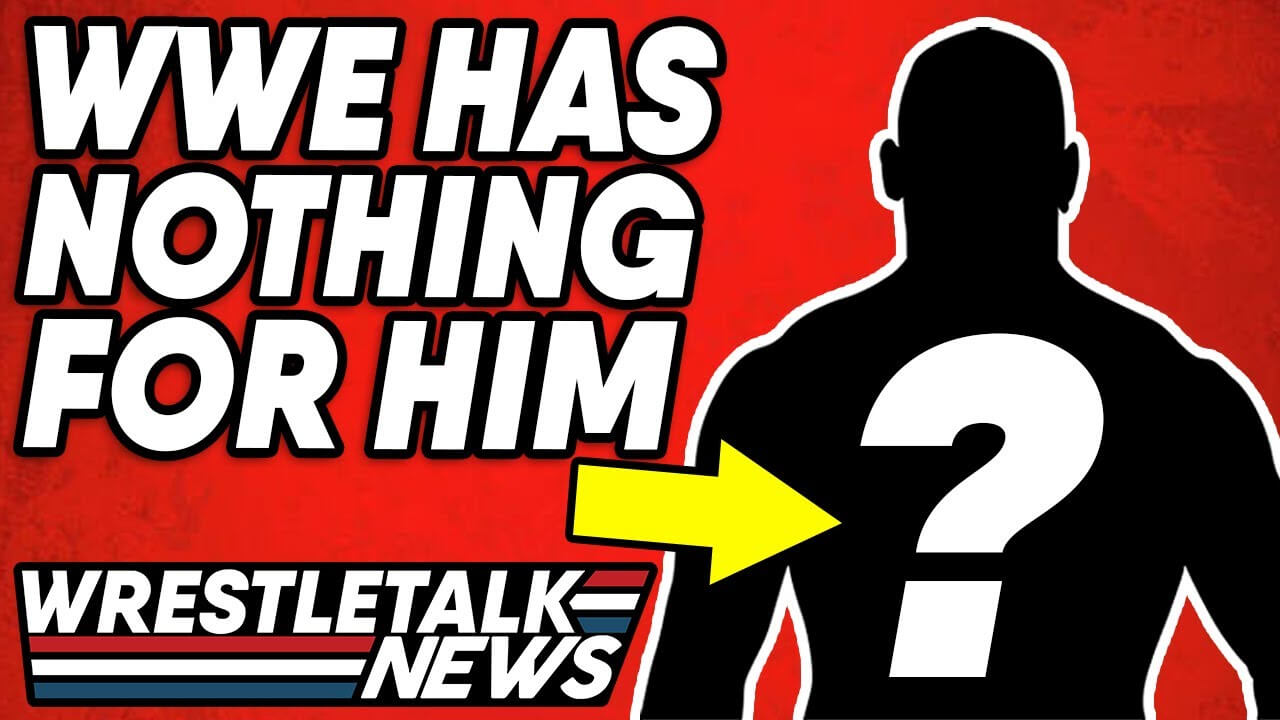 He would travel to the building every Wednesday for 8 months and wait to speak to someone about being booked. Eventually because of how similar he favored the late David Von Erich he was given a chance to step into the ring for his debut match for WCWA (better known as WCCW) against Bruiser Brody. In 1987 under the ring name Texas Red, he competed in several matches for WCWA. Texas Red formed a tag team with Ted Archid entering the World Class Tag Team Championship tournament. Losing in the finals to Skip Young and Tony Atlas, he would suffer 2 more losses to The Spoiler before his first international match.
Now Texas Red Jack, this short-lived name took on Tiger Sigh at Wrestling In Durban in South Africa before returning to the United States. He would quickly become the Master of Pain and put over Kevin Von Erich before going to USWA in Memphis, Tennessee. After defeating Rodney Napper, Master of Pain would challenge for the USWA Unified World Championship against Jerry Lawler and would go on a string of matches featuring the territory's top names including Ricky Morton, Austin Idol, Rober Gibson, Jeff Jarrett, and Bill Dundee.
Dutch Mantell took Master of Pain under his wing as a tag team partner and a manager. This partnership led to Master of Pain winning his first championship from Jerry Lawler, the USWA Unified World Championship. In 1989, Master of Pain would lose a Loser Leaves Town match, becoming The Punisher for most of the '89 before switching back to Master of Pain and wrestling for NWA World Championship Wrestling.
The WWF was always the goal for the wrestler now known as Mark Callous, and a run in WCW is what was needed to get the attention of the WWF.
Calaway initially joined WCW as "Mean" Mark Callous, a name given to him by Terry Funk. A gigantic figure who had an affliction for Ozzy Osbourne music who wore all black. What would make his run in WCW initially notable was being drafted into The Skyscrapers with Dan Spivey after Side Vicious was injured. This would be short-lived after entering a feud with The Road Warriors, Spivey left WCW before their WrestleWar, Chicago Street Fight. The team would in due time partway after a replacement Skyscraper filled Spivey's role.
Callous now had no choice but to become a singles star. Initially, he would wrestle overseas for a few months for New Japan Pro Wrestling as "Punisher" Dice Morgan. All of the matches he competed in 1990 were tag team matches. He would team with several partners from Bam Bam Bigelow, Cheetah Kid, The Barbarian, and Scott Hall.
Returning to WCW screens he would soon become a Paul E. Dangerously guy. As a singles star, Callous with Paul Heyman by his side fans would see his greatest success up to this point. After matches with Johnny Ace, Tommy Rich, Eddie Gilbert, and Junkyard Dog he would challenge for his first singles championship in a major company. At WCW The Great American Bash, coming up short he would challenge for Lex Luger's WCW United States Heavyweight Championship.
Around this time according to Bruce Prichard "feelers" were being sent out to the WWF by Heyman. Callous almost blew his opportunity of joining Titan Towers after wrestling a match with a dislocated hip. McMahon wasn't impressed believing he was just another "run-of-the-mill" big guy and lost interest. Callous was able to convince Heyman and Prichard his lackluster performance was due to injury and Prichard was able to get McMahon to take one more look at Callous at a house show in New Jersey.
Incredibly excited to wrestle for the WWF, Calaway gave his notice to WCW with only being invited to speak to McMahon at his Connecticut Mansion. Calaway, who was incredibly nervous, accidentally relieved McMahon as he sang in the shower. This didn't help his contract negotiation and he was told they had nothing for him and to check back the following year. Calaway returned to USWA for a short stint until McMahon randomly called Calaway asking him if he was The Undertaker. He was relieved he wasn't going to be the Gobbly Gooker or be known as "Mr. Shower Guy" but instead was the perfect fit for the Undertaker character Vince had for years.
… and the rest was history.
To make sure you stay updated with all the latest wrestling news, add WrestleTalk.com to your Google Discover feed and follow us on Twitter!