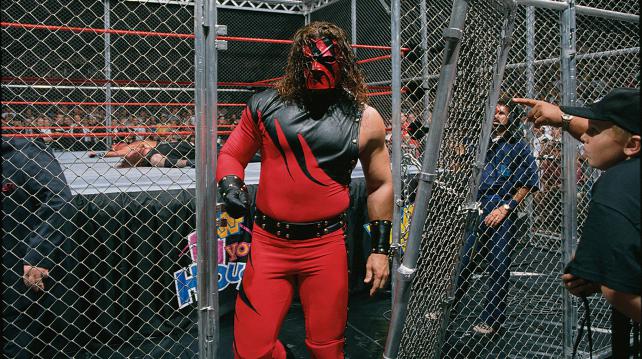 You never get a second chance to make a first impression.
The importance grabbing the audience's attention right away is key in the world of professional wrestling. A bad first appearance can be damaging and last a performer's entire career, or worse, end it right there (i.e. The Gobbledy Gooker). Given how terribly the recent call ups from NXT have been introduced, you have to hope their long-time potential is not ruined. WWE, however, has not always been this bad when first bringing their new stars to their television programs. Here are the 10 greatest debuts ever.
Big Show
Known as The Giant while in WCW, Paul Wight had a successful run as an early member of the nWo and a two-time WCW World Heavyweight Champion. But like many stars during that era, he was soon lured over to the competition.  He made his debut in WWE in the midst of one of wrestling's greatest ever feuds. He tore the canvas, coming up through the ring at the St. Valentine's Day Massacre pay-per-view during the steel cage match featuring Stone Cold Steve Austin squaring off against Mr. McMahon. In the match, he inadvertently gave Austin the win, tossing him into the steel cage wall, breaking it and sending the 'Rattlesnake' to the floor. This was literally one of the largest "gets" in the Monday Night Wars and sent The Big Show off on a WWE career over two decades long at this point.