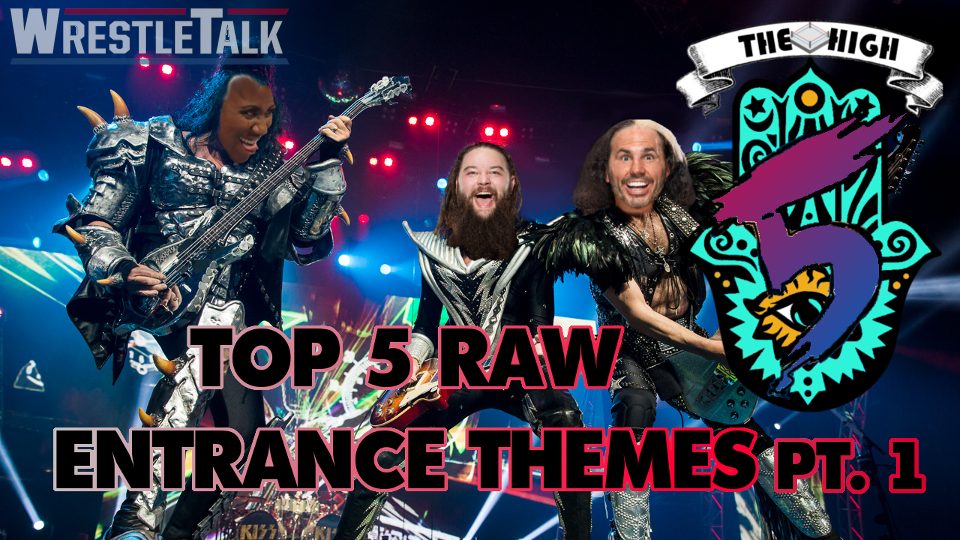 I've had Meatloaf's Bat Outta Hell stuck in my head all week. And like a sinner before the gates of Heaven, I came crawling back to a topic we all think about often. If we were WWE superstars, what would our theme song be? I know what mine would be.
I miss the days when you could add custom music to your XBOX for wrestlers in 2K games. I always made myself, and Man Made Monster was always my entrance music. It got me jazzed and ready to kick some butt, and that's the point of a good theme song. A perfect song tells us everything we need to know about the wrestler before they even hit the ring. The Brood's theme fit them and the time period perfectly, while Shawn Michael's timeless Sexy Boy is basically a musical biography for the 'Heartbreak Kid's persona.
This… this was a hard list to make. Originally, we wanted to do the Top 5 Wrestling Themes, but that became unwieldy. Then, just the Top 5 WWE Themes, but even that was too hard to whittle down. Do we pick from the classics of Jim Johnston or the epic tunes of CFO$? Talk about Sophie's choice, yeah? We here at 5 Worldwide fought for hours over these lists. For example, I prefer the Corporate Ministry theme to No Chance in Hell and King of Kings to The Game. These opinions got me banned from the next corporate retreat at Oli's villa.
Then, we argued over what should count as a great entrance theme. Is it the quality of the song or how iconic it is? Names were called, friendships were ruined, and it was ugly. So, in accordance with the Treaty of the Break Room Table we all signed, we're only using current theme songs and we're breaking the list up by shows. So with all that in mind, welcome to part one: the Top 5 Raw Entrance Themes.