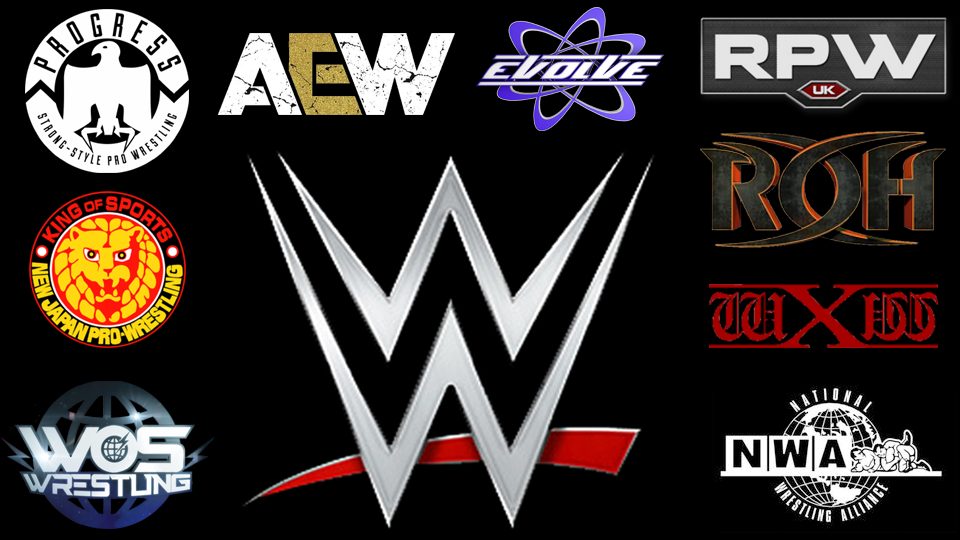 Getting one's head around the politics of wrestling promotions can be a challenge for even the most well-informed wrestling fan. The landscape is ever-changing, with new allegiances formed, relationships breaking down and new kids on the block causing major upheaval.
The scene has been intriguing for a couple of years now due to WWE taking the rare step of working alongside other promotions, having previously done its level best to obliterate any rivals or perceived threats. The shift in mentality created a new intricate web of relationships between WWE and those it considered 'friendly', while also automatically turning rivals of those groups into rivals of WWE by default.
WWE's forays abroad have also caused other promotions to fight back, namely Ring Of Honor and New Japan, who have combined to promote a show in WWE's 'home' venue MSG over WrestleMania weekend later this year. The formation of AEW last week has added an entirely new element into the mix and created a brand new rival to WWE.
While we cannot profess to be on the inside of every deal nor be privy to the inner workings of inter-promotional politics worldwide, we do have a fairly good idea about which groups are working with each other, which just about tolerate each other and which are engaged in an all-out war.
In the first part of our multi-promotion wrestling promotions political tracker, we take a look at WWE's official partners, promotions it is friendly with (for now) and those it wishes were expunged from existence.