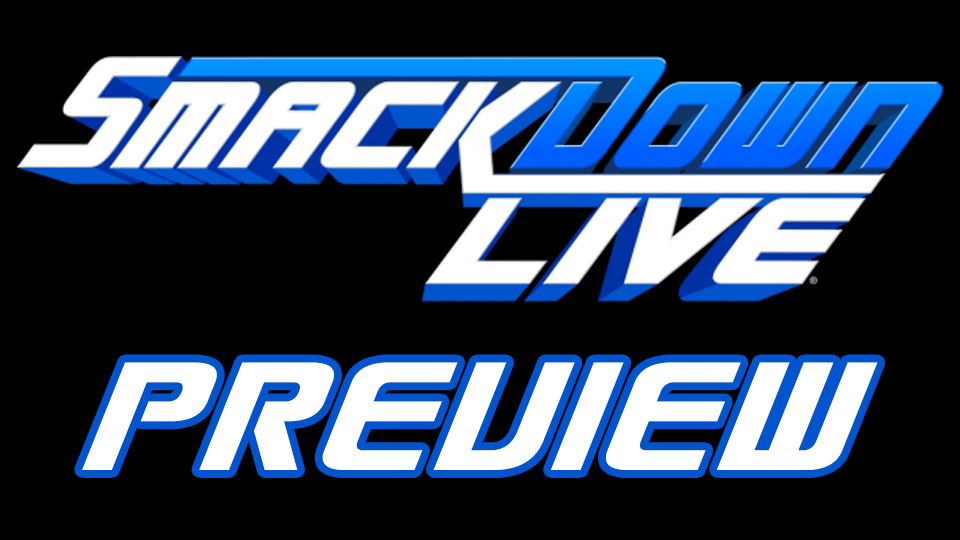 A part of me doesn't care what happens tonight because I'm still on a high after seeing Daniel Bryan's running dropkicks last week.
It was so incredible, I've actually written a short poem about it. Enjoy.
On a sad day, over two years ago,
Daniel Bryan's chant, turned from yes to no,
The wrestling world was shaken, deeply to its core,
For we were all so upset, that Bryan could wrestle no more.
Daniel never gave up, and fought hard to return,
And as the rumors increased, all fans began to yearn,
But all our dreams were dashed, by one Dr. Maroon,
Who made it clear that Bryan, wouldn't return anytime soon.
But time heals all wounds, and this was true for Daniel,
Who showed us in the ring last week, he's as frisky as a spaniel,
"I never thought I would wrestle again," Bryan did confess,
But now the whole wrestling world, can once more shout "YES! YES! YES!
That took about 10 minutes, I bet you'd never have guessed. Either way, I'm copyrighting it.
Anyway, dry your tears, this isn't a poetry reading, it's a damn preview!
Kevin Owens and Sami Zayn were sacked by Bryan last week after their brutal assault on Shane McMahon.
Just a note on Shane – if the news about his real-life hospitalization is true, we all wish you a speedy recovery, because I assume you're reading this.
After this, they attacked Bryan, finishing with a powerbomb to the ring apron.
Owens and Sami have really taken their kayfabe firing to heart, and have since altered their social media profiles to Kevin Steen and El Generico, their pre-WWE ring names.
All logic points towards Zayn and Owens having a match with Shane and Bryan at 'Mania, but Shane's real-life medical issues may throw this up in the air.
Being WWE, they'll probably just substitute Shane for Dolph Ziggler, but you never know!
Expect Bryan to come out and say how upset he is about having to fire Kevin and Sami, but what he'll do from here on I honestly don't know. Either way, there are only two weeks to go until 'Mania, so they better come up with something quickly!
WWE, as they like to do, are jobbing out their most popular act on SmackDown Live to show us that we're wrong to like him.
Rusev has lost three weeks in a row to Shinsuke Nakamura, AJ Styles, and Shinsuke Nakamura again. Obviously, we can't have the two top guys lose, but at this rate, Rusev will have nothing for WrestleMania, and that would be a crime.
WWE will almost certainly shove him into the André the Giant Memorial Battle Royal, and I wouldn't be surprised if he won it, because the big cheeses at WWE seem to think people care about the match.
I guess if Rusev won it, people would care, so it could be a masterstroke – of sorts.
Onto other popular people now, and the SmackDown Live tag division, although not tremendously stacked, is a must-see part of WWE's weekly broadcasts.
The Usos, the New Day and the Bludgeon Brothers could quite easily have the match of the night on April 8, given what we've seen so far.
Luke Harper beat Jimmy Uso last week, but it's the New Day's turn to take a crack at the giant bearded men tonight. The Bludgeon Brothers are so intense that I can hardly take my eyes off their beautiful beards, their bulging muscles, their stunning –
Erm, anyway, let's move on.
But with the good, as always there's enough bad to satisfy the critics. And it doesn't come much worse than the WWE United States Championship picture.
I just won't care who wins between Roode, Orton and Mahal. Trust me, I wish I did, but the whole feud has been more wooden than, er, a tree?
Orton stopped caring four years ago, Roode is lost as a babyface, and Jinder knows three wrestling moves. Those three things added together make for a pretty awful tasting cake.
Tonight it'll be the kind of babyface team of Orton and Roode against the duo of Jinder Mahal and Sunil Singh in a tag match… I'm not saying one team has an advantage but Sunil is definitely getting dropped onto his head on the announcer's table courtesy of Orton and it will look horrible.
"We want more bad stuff!" I hear you shout. Well fear not, there's plenty more where that came from.
Charlotte Flair, although one of the most talented female wrestlers on the planet, has been given some of the most sufferin' succotash pieces of crap scripts over the last few weeks that has made a lot of people lose interest.
She's another one that needs to turn heel ASAP. The 'Queen' is facing the unbeaten Asuka in two weeks, and at this moment in time, I really hope Asuka wins so that Charlotte has a chance to turn heel and become less of a tall, blonde ventriloquist dummy.
The WWE SmackDown Women's Champion will be in action tonight in a rematch against last week's foe, Natalya. It was unsurprisingly a solid bout on the last episode so hopefully, tonight's outing will at least deliver to that same level again.
I'm not even going to talk about the rest of the women's division because they'll all just end up in the WrestleMania Women's Battle Royal.
Actually, I lied, Carmella keeps threatening to cash in so there's that. Also, as WWE clearly don't care about Becky Lynch anymore, is she free to come round my house and play mousetrap or something? I still think we could be friends.
Anyway, I'm still going to watch just to see Daniel Bryan again. Who knows what he'll say?
Me, actually. He'll say "Yes!" at some point. Mark my words.