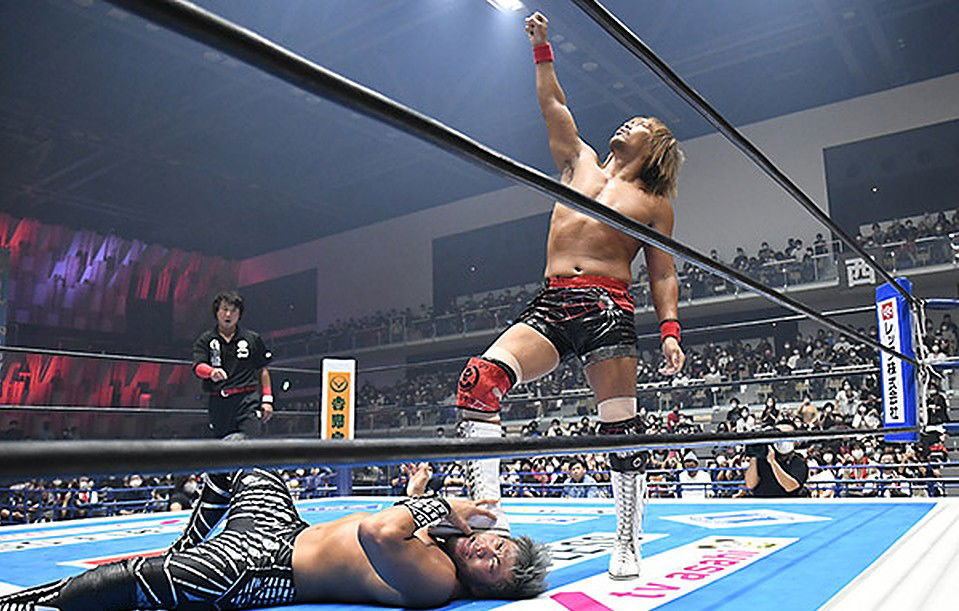 After New Japan Pro Wrestling announced the line-up for this year's G1 Climax 30, everyone started looking at the potential matches we'd see. Between the two blocks and 20 participants, it was full of potential dream matches.
Each night, the wrestlers put their blood, sweat and tears into every match they had. Because of this, fans have been treated to some stand-out matches throughout ranging from high-flying masterpieces to technical masterclasses.
Here is a look at the top 10 matches from this year's G1 Climax 30 tournament.
---
10. SANADA vs. Zack Sabre Jr. – Night 10
In the past, fans have seen some unique matches between SANADA and Zack Sabre Jr. during previous New Japan Cups and also Wrestle Kingdom. As expected, these two put on yet another fantastic match showcasing not only their chemistry in the ring but also their long-term rivalry.
As soon as the bell rang, the match started with a series of roll-up attempts to get a quick finish reminiscent of the previous bout between Goto and Yano.
After the two got that out of their system and realised it would not be an easy ride, it was a match intertwining two very unique styles. There were transitions, counters and even a few more roll-ups here and there. It was all because the two men know each other so well and were on an even-footing throughout. Because of this, you could see Zack getting frustrated. Yet, SANADA kept his cool which might have given him that much-needed advantage.
Despite this match being mat-based, SANADA got to show his flare with a final moonsault to get the win.
All in all, the match itself seemed like a very British-style affair. Many of the moves have been classed as traditional 'British Strong Style'. It was slick, clean and full of action but in such a different way to many of the other stand out G1 matches.
---
9. Minoru Suzuki vs. TAICHI – Night 3
Inter-faction matches are always a crowd favourite in New Japan tournaments. This Suzuki-Gun bout was no different. You knew straight away as Suzuki made his way to the ring and squared up with the Holy Emperor before the bell even rang. Within the first 30 seconds, the rules were ignored. From strangling each other, brawling on the mat and using chairs, it was chaos.
However, that were shades of a traditional wrestling match. Both men refused to go down as they threw forearms and elbows in the centre of the ring. We also saw a mixture of Suzuki's submission style and TAICHI's more hybrid offence based on speed, strength and power.
For the majority of the match, Suzuki seemed to be in firm control. At one point, TAICHI was lying on the floor after a huge knockout blow from the King of Pro-Wrestling. However, as always, never discount TAICHI. When it seemed as if Suzuki was going for a finisher, the Black Sheep of Suzuki Gun quickly countered the move and turned it into a Black Mephisto for the win.
It was one of the most brutal matches of the tournament with two wrestlers not letting any loyalties get in the way. This match will prove interesting in the long run. It will be interesting to see where Suzuki-Gun goes from here.
---
8. TAICHI vs. Tomohiro Ishii – Night 9
It is no secret that whenever TAICHI and Tomohiro Ishii get in the ring together, they bring out both the best and worst in each other. This match was no different.
For the first few minutes, both men were just stood in the centre of the ring kicking each other. It was not flashy, but you could see it hurt as both men struggled to stay on their feet and the sounds echoed throughout the venue.
After that exchange, both men seemed more determined and motivated as ever. The match seemed to be a perfect blend of both men's style which although seems different, stems from the same focus on strength, speed and agility. Due to this, it was a match that was fast, hard-hitting and dynamic that never seemed to let up from the second the bell rang.
It meant that both men had their routes to try and get the advantage over their opponent. TAICHI seemed to do this by going after Ishii's arm. However, as always, it looked as if Ishii could not feel any pain and found more energy to fight back. What was also impressive was that, for TAICHI, it was quite a clean match with only a few attempts at foul play which seemed to do no real damage.
However, as the clock hit the 18-minute mark, Ishii managed to hit one last running forearm and a brainbuster for the win. Despite TAICHI claiming that he does not want another match with Ishii for a few years, fans would happily watch these two in the ring again and again.