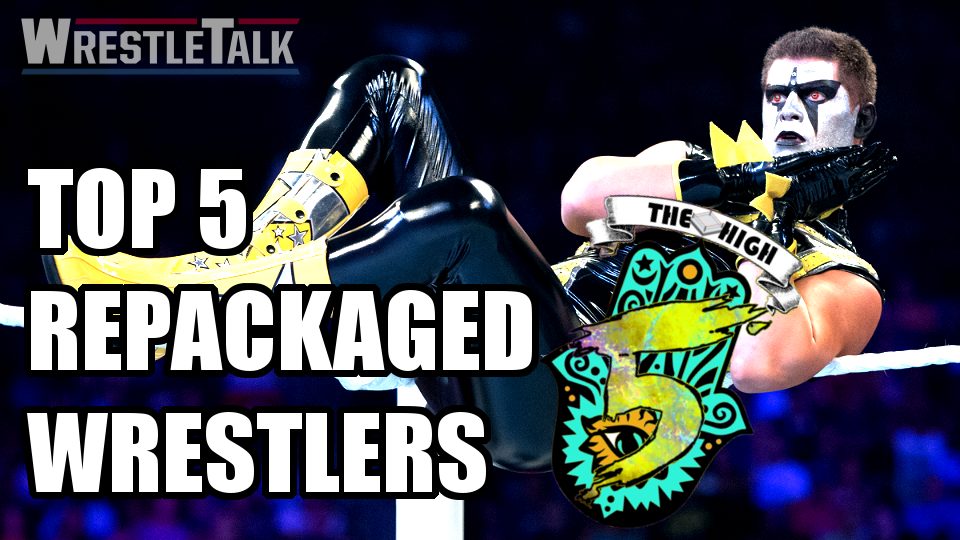 We've all done it before. You walk into a room, maybe it's at school or a  party or bar mitzvah or whatever… and you see your crush or maybe a group of new people you're trying to impress. You smile and attempt a cool strut over to them only to trip and knock over the hostess. She, of course, spills her champaign all over her prize-winning Scottish fold. The cat, deathly afraid of liquids, darts across the room and knocks over the hors-d'oeuvre table. The tablecloth, then, catches fire and the next thing you know you're standing on the front lawn while firefighters make s'mores in smoldering remains of your host's home. We've all been there.
That's it. You've blown it. But what would you give for a second chance at a first impression? How much worse is it for wrestlers, making their television debut, to completely bomb? Would we have ever taken Konnan seriously had he remained Max Moon? Luckily, wrestlers sometimes get the chance to make a new first impression with the fans in what is delicately referred to as "repackaging." Sure sometimes, this fails equally bad, like William Regal trying to play the Brawny Papertowel guy or basically every gimmick Matt Bloom ever had. But sometimes repackaging a wrestler can send them to heights that were never possible in their initial iteration.
Could you imagine the Brothers of Destruction with the Undertaker and the Christmas Creature? That's not a world I want to live in. Thank the maker these men had another go or Steve Austin would have flamed out in the mid-card as the Ringmaster. In that spirit, this week on the High 5 we're counting down the Top 5 Repackaged Wrestlers of all time.
Honorable Mentions:
Luke Gallows from Festus/Fake Kane
Al Snow from Lief Cassidy