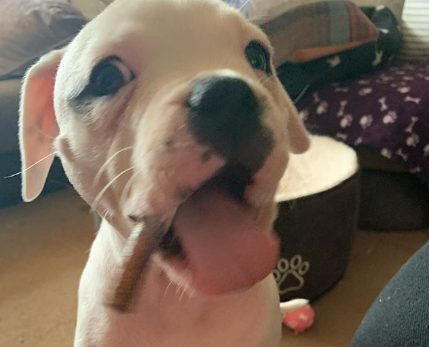 It's that time of the week again. Get ready to be covered in digital dog hair and smile from head to tail because we are back with a new list of the top pet posts from this past week.
5. Naps Are the Best
Cats are known for doing strange things, including sleeping in odd places. Here, AEW referee Aubrey Edwards shows that her cat, Nikki, is no exception to that rule: "There are few things that Nikki loves more than cardboard".
https://www.instagram.com/p/CDFwt4ppMBt/?utm_source=ig_web_copy_link
---
4. "I'm Ready for My Closeup Mrs. Rowe"
Former WWE wrestler Sarah Logan (Rowe) has been keeping herself busy being pregnant, hunting and farming. Here she shows us one of the animals on her farm: a Highland cow named Spaghetti, who is clearly not camera shy.
https://www.instagram.com/p/CDKXujmpif1/?utm_source=ig_web_copy_link
---
3. Birthday Boy
WWE's Otis may seen to have Mandy Rose on the brain all the time, but he hasn't forgotten about man's best friend, his dog Faulkner. The big boy celebrated his 6th birthday with a puppy-friendly cake that his dog-sister, Phoebe, was anxious to try.
https://www.instagram.com/p/CDIM3-bJUr-/?utm_source=ig_web_button_share_sheet