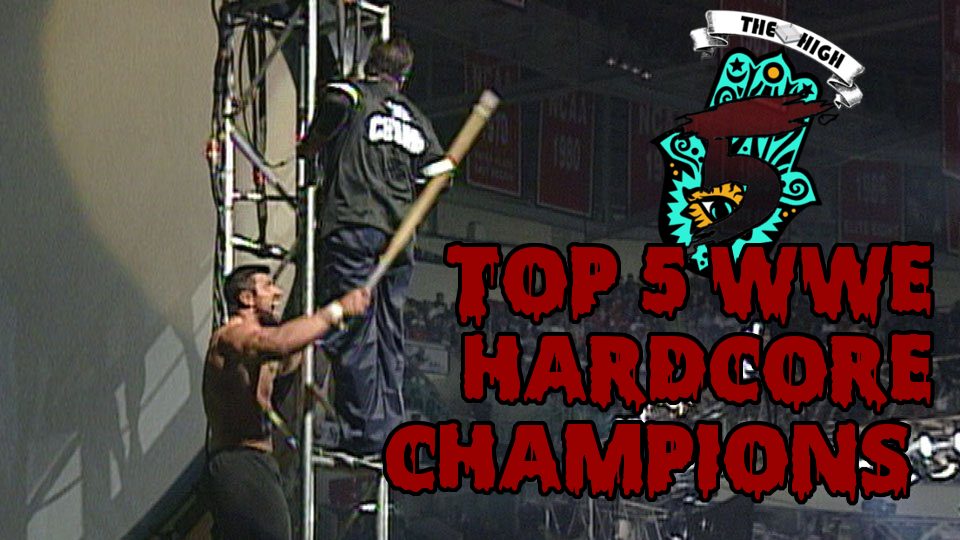 Welcome, dear reader, to another thrilling installment of the High 5.
With Extreme Rules last night, we've been in a hardcore state of mind. Oli actually hit me with a metal chair for eating his yogurt out of the fridge and the HR person has been carrying around a barbwire bat. It's in this spirit that we present to you the Top 5 WWE Hardcore Champions of all time.
Now, you enjoy the list while I figure out why James and Matt are setting up a folding table beside my desk.
5. Al Snow: 6 reigns – 129 days as champ
What does everybody want?! What does everybody need?! How about one of the most underrated wrestlers of the modern era. Not only is Al Snow a great promo, he's versatile in his characters and so good in the ring the WWE had him training their future stars at one point. The man even trained Dan 'The Beast' Severn and was once called "the best-kept secret in wrestling" during his early years.
During Snow's first WWE run, the company started a working relationship with ECW and Al was sent there to compete. While back in ECW, Snow developed the schizophrenic gimmick that would become his staple character. Eventually, Snow was recalled to the WWE and began pursuing the WWE Hardcore Championship.
Snow won his first hardcore title after defeating Hardcore Holly at Backlash: In Your House in April of 1999. His first reign lasted for 91 days until he was beaten by the Big Bossman at Fully Loaded in July. Though the feud contained the much-maligned kennel match, both men were a staple of the WWE hardcore scene during its infancy.