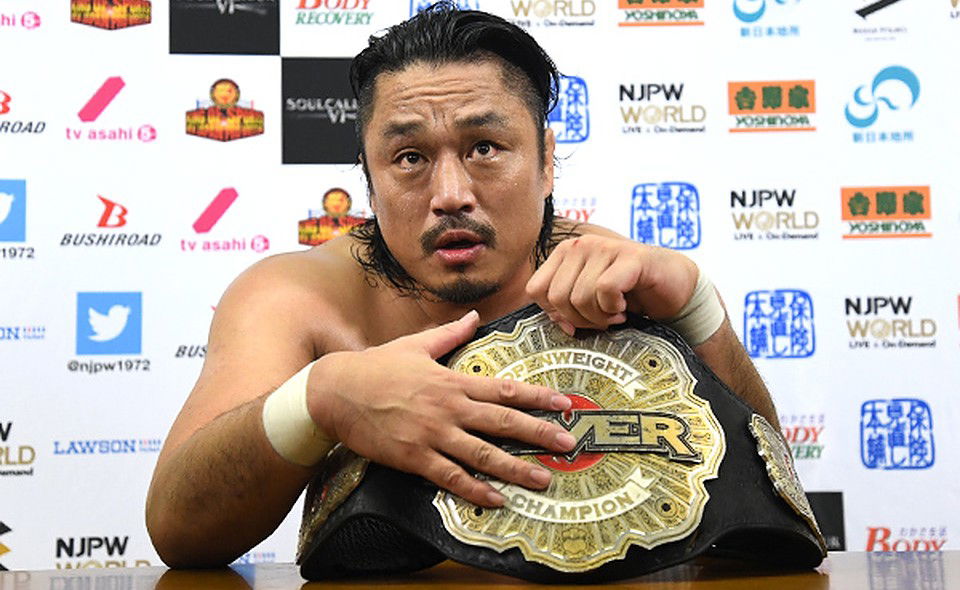 The New Japan Pro Wrestling NEVER Openweight Championship was created in 2012 to elevate the upcoming wrestlers in the company. This was epitomized by the NEVER acronym meaning "New Blood," "Evolution," "Valiantly," "Eternal," and "Radical."
However, it seems to have completely changed over the years with the title now known for its more gritty and hard-hitting style forged by those who have held the belt and the matches. More recently, it has been known for the lack of consistency with champions rarely ever defending the title more than a few times.
Yet, with the prestige of the title increasing in recent months, a new chapter seems to be starting for it. Here is a look at the six most successful NEVER champions of all time!
---
6. Shingo Takagi
When Shingo Takagi first came to New Japan, he always showed a special attachment to the NEVER division. Never being one to class himself as a Jr or Heavyweight, this division was perfect for Shingo's style. After beating Hirooki Goto in January 2020, Shingo was now part of the division he admired so much.
Although his second reign was short, his first time with the belt was 210 days with three successful defences. It is one of the longest single reigns in the title's history. Unlike many of the other champions, Shingo really stuck to the Openweight of the division. He let both Jr's, like SHO and El Desperado, and Heavyweights, like Ishii, challenge for the title.
For many New Japan fans, Shingo's recent reigns brought a new prestige and respect to the NEVER title. By defending it against some of the biggest names in New Japan, including Hiroshi Tanahashi, Shingo helped to give the belt the spotlight it deserves. There is no doubt that Shingo will win the belt back and continue to make his mark on the division.
---
5. Katsuyori Shibata
With his hard-hitting, no-nonsense wrestling style, Katsuyori Shibata is a man that perfectly defines what the NEVER division is about. With a strong desire to push his opponents to the limit, Shibata prided himself on being the NEVER Openweight champion.
First winning the belt at Wrestle Kingdom 10, Shibata has three reigns with a combined total of 309 days as champion. It was these matches that really emphasized the new direction the title was going. One of the most iconic was his bout against Kyle O'Reilly during the 2016 King Of Pro-Wrestling show. Many still see it as one of the best NEVER matches ever!
Much to many fans' surprise, the NEVER title was the only singles belt Shibata held. Yet, if he would hold any belt, this one is perfect for 'The Wrestler.' However, many believe that there is a shred of hope for a return. Alongside a top title run, Shibata can take over this unique division once again.