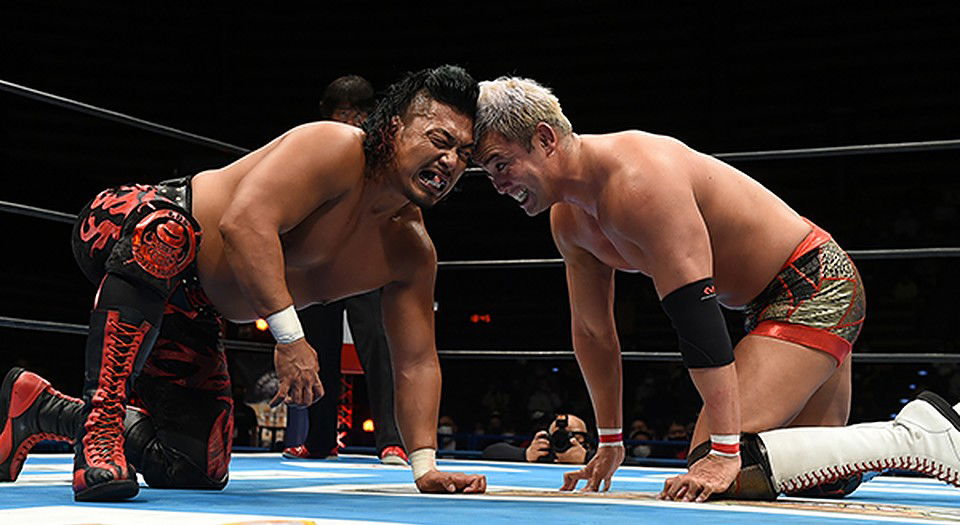 New Japan Pro Wrestling came back in March for their first tournament of the year in the form of their annual New Japan Cup. This time, there was a shot at the new IWGP World Heavyweight Title on the line with the chance to challenge for the new title at Sakura Genesis.
This year, there were 30 men spread over two blocks. The competition was fierce from the very beginning. There were young lions, future stars and veterans fighting for that one main event spot against Kota Ibushi. With such high stakes, all men gave it their all, and there were some phenomenal matches.
Here is a look at the top seven matches from this year's New Japan Cup!
---
7. Hirooki Goto vs. TAICHI – March 5, 2021
When it comes to TAICHI matches, they can go one of two ways. They can either be full of sneaky style or be wrestling masterpieces that surprise fans. At the start of his first-round match with Hirooki Goto, it seemed to start with his cheating ways. TAICHI was executing his usual tactics that included strangling and making use of the barricades. Luckily, with Goto's heart, he fought back and showed his opponent that he was not to be taken lightly.
After TAICHI realised this, the match turned in a very different direction. It became a battle of strong style with a series of lariats, uppercuts and stiff kicks for ten minutes straight. At one point, both men just lay on the mat because of the power each man had given. There were also moves from them that fans have not seen in a while. Yet, even with everything each man gave, the other got up without a second hesitation.
The ending sequence was a series of reversals and finisher attempts, with even a Gedo Clutch from TAICHI to get the win. In the end, when both men were seriously injured, Goto had to hit both a GTW and GTR to get the win. Certain wrestlers manage to bring the best out of TAICHI and Hirooki Goto can be added to this list.
---
6. Minoru Suzuki vs. KENTA – March 13, 2021
The match between Minoru Suzuki and KENTA was one of the rare heel vs. heel matches fans saw in the tournament. As expected, before Suzuki even got into the ring, KENTA was playing mind games bringing out a newspaper and reading it. Unfortunately, these tactics just seemed to get Suzuki angry. The match started very quickly and extremely brutally.
Naturally, the match between the two involved a lot of striking between two of the best in the game. With a series of strikes, chops, forearms and elbows, the sound seemed to echo throughout the venue showing just how brutal they were. It also seemed as if, every time KENTA thought he had the advantage and was punishing Suzuki, he was just absorbing the pain and coming back stronger.
As the match went on, the frustration was clear on KENTA's face. It just seemed to put a smile on Suzuki's face. Whenever KENTA tried to pin him, the count barely reached one before the King of Pro-Wrestling kicked out. The two men were giving everything, and there was even a moment when they were slapping each other with reckless abandonment.
In the final moments, Suzuki seemed to have the advantage by locking KENTA in a rear-naked choke. However, KENTA managed to dig down deep and reverse an attempted Gotch Piledriver for his GTS to get the win. After a Bullet Club start, KENTA managed to win fairly cleanly and make up for their last match in NOAH! It reminded people that KENTA is a great wrestler. It also proved that Minoru Suzuki can still fight at a top-quality level.