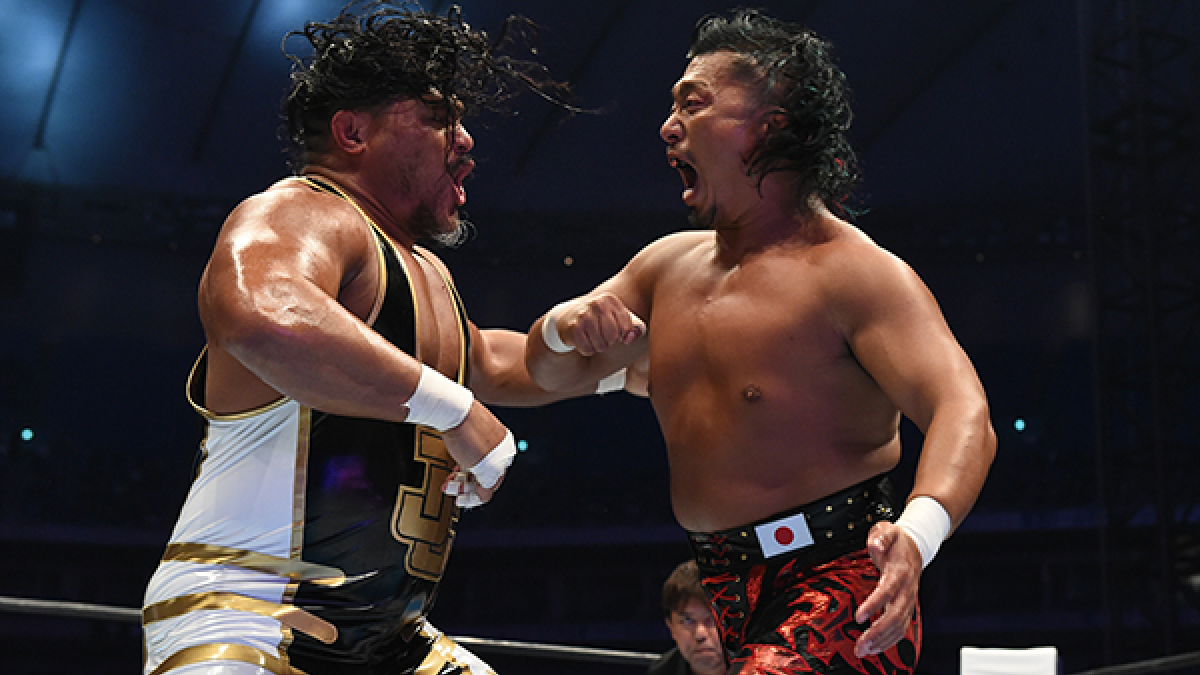 With the COVID-19 pandemic still in full force, 2021 has been another year for New Japan Pro Wrestling which has seen its booking impacted by restrictions.
However, fans have still found the company to be a form of escapism through their bouts despite all the issues.
From Wrestle Kingdom in January to the recent Best of Super Junior tournament, the company has provided fans with top-quality matches.
With so many diverse bouts, here is a look at the eight best matches from NJPW in 2021.
---
8. Will Ospreay vs. Zack Sabre Jr. – New Japan Cup
When it comes to iconic feuds over the years, one of the biggest and most known, especially in the UK, is between Will Ospreay and Zack Sabre Jr.
In both Japan and worldwide, the two have had wars and their New Japan Cup match was no exception.
Even with Ospreay's new personality, the two still clashed and showcased a match of contrasting styles.
The match started quickly with Ospreay wanting to dictate the pace and win as soon as possible.
He hit offence that resembled the aerial assassin from CHAOS. However, Zack is a veteran and has faced Ospreay before.
They both decided to change the pace throughout, which continued to change throughout.
Yet, with Ospreay's weight gain and Zack's newfound versatility, both men showcased the unexpected.
Ospreay and Zack had to adapt to new styles but it was still clear that they knew each other so well.
As each man hit their offence, it felt like a battle between two children who know each other very well!
Yet, when it seemed like Zack finally had the upper hand and was ready to hit the Zack Driver, Ospreay managed to reverse the move.
With a Hidden Blade and Storm Breaker, Will got the win! It was yet another great chapter to the story between two of the best in the business.
---
7. Shingo Takagi vs. Jeff Cobb – Wrestle Kingdom 15
Since its creation, the NEVER title has always been an afterthought for matches.
Yet, after Shingo Takagi won the title, his match at Wrestle Kingdom against Jeff Cobb brought it to the forefront of the card.
When this match was announced, everyone had high expectations.
Shingo Takagi and Jeff Cobb are phenomenal athletes and produced one of the best matches from the two days.
Throughout the match, Shingo and Cobb showcased why they are two of the most diverse athletes in professional wrestling.
One minute, the men were hitting lariats left, right, and centre but would quickly change pace by hitting moonsaults and Tope Con Giro outside the ring.
Despite being in The Empire with a personality change, the match was clean and focused on the true Lion Spirit New Japan is known for.
It was a brutal fight and took over 20 minutes of pure offence for Shingo to win.
It showcased just how talented both wrestlers are and that NEVER is a division that can thrive when put into the right hands.
In the midst of so many fantastic top title matches, NEVER held its own and set a precedent for the year.
---
6. El Desperado vs. Kota Ibushi – NJPW Anniversary Show
One of the year's biggest events is the NJPW Anniversary show and the highly anticipated bout between the IWGP Heavyweight and Jr Heavyweight champion.
Yet, this year had more meaning as El Desperado and Kota Ibushi crossed paths again.
Many fans might not have been aware of the two wrestler's history, but it went deep and balanced between love and hate.
The company hyped up this match and it was well deserved and met all expectations.
Ibushi went into this match very cocky and even as Desperado started throwing everything he had, the Golden Star knew he had the advantage.
Yet, after seven years, Desperado wouldn't let this opportunity go and continued to fight even harder.
As his confidence grew, the match went more on a level playing feel. It seemed as if Ibushi knew he could be in trouble, especially after some close near falls.
Despite Desperado's heart, Ibushi got the win, but fans had hope that Despy could've just clinched it.
Yet, the win didn't matter as El Desperado showcased just how much he's improved since debuting and tagging with Ibushi all those years ago.
Even with entirely different styles and personalities, the two had the best chemistry and it was a match that stole the show by far.