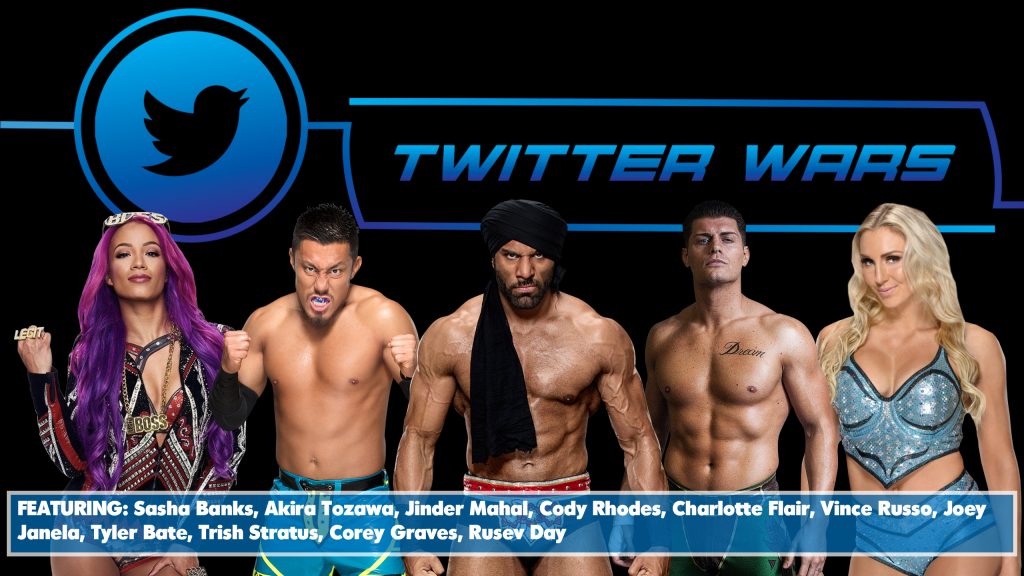 12. Corey Graves Vs. Booker T
As discussed elsewhere on the site, Corey Graves responded to Booker T calling him out on his podcast by coming over all cryptic:
"Thus the expert in battle moves the enemy, and is not moved by him."

-Sun Tzu

(Yes, this is what you think it is)

— Corey Graves (@WWEGraves) February 5, 2018
Ah yes, Sun Tzu's eternal tome The Art Of War. One wonders what the Chinese philosopher would have made of his words of wisdom being used to further a silly wrestling spat.
11. Sasha Banks Heel Time?
 A single sentence, but a telling one from 'The Boss':
She remembered who she was and the game changed.

— Mercedes Varnado (@SashaBanksWWE) February 5, 2018
So what exactly is Sasha referring to? It seems to be an obvious allusion to an impending heel turn, which is surely in the offing given her actions of late.
Banks threw her "best friend" Bayley out of the Royal Rumble in dastardly fashion, called out Asuka on Raw, and has dropped hints of her return to the dark side in recent promos.
Good. Banks was an excellent heel in NXT and is far better in the role of antagonist than she is as a smiling, happy-go-lucky babyface. We want to see the real 'Boss' on Raw.