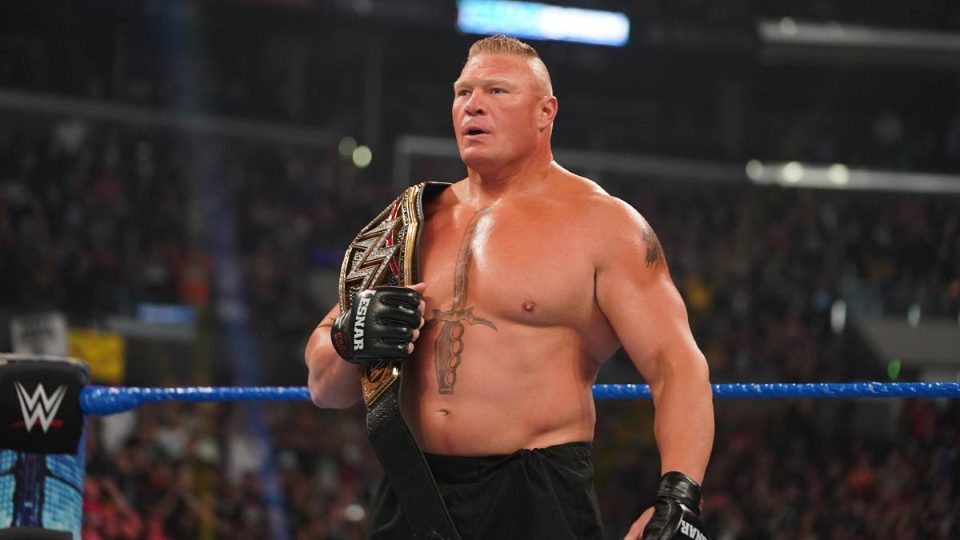 Hello and Welcome to brand new segment here on WrestleTalk.com. As part of this new weekly series, I will tell you all an opinion I have that many people will likely disagree with.
As wrestling is such a diverse form of entertainment full of different characters, it is very rare the entirety of a fanbase will agree on a specific opinion.
My unpopular opinion for the debut of this new piece is that Brock Lesnar is the best performer (in-ring and character) that WWE has right now.
---
In a recent interview, 16-time World Champion John Cena said that Brock Lesnar was the single greatest wrestler of all time. While many fans would disagree, it is particularly interesting when a selection of wrestlers see something that the fanbase does not.
For what he does, Brock Lesnar is by far WWE's more important wrestler. On a card that has a lot of the same style of matches, Brock Lesnar's bouts never fail to stand out on a pay-per-view. His matches are always different from anything else that night.
Moreover, while Brock may be great at throwing his opponents about, he has recently shown an ability to work very well with smaller workers (AJ Styles, Daniel Bryan and Finn Balor).
Also, Brock Lesnar is arguably WWE's best seller. When Drew McIntyre hit him with the Claymore kick and eliminated him from the Royal Rumble, Brock sold the finisher for a very solid period of time on the outside, really putting Drew over. His ability to make other guys look great in matches, even if he does win, is a very valuable quality.
It is not only Brock's physical selling but also his facial expressions that make him so valuable. His 'Ohh big boy" line when Keith Lee entered the rumble somehow managed to show a funnier side to Brock while also putting over Keith Lee.
His work with R-Truth on Raw a few weeks ago showed that Brock is able to be a versatile character. Whether WWE needs him for a serious role or for a comedy scene, he is able to adapt.
While some people take issue with Brock Lesnar not being on TV each and every week, I feel that this actually adds to his character. UFC/MMA performers do not fight on every card, so when Brock does appear, it feels really special.
There is something to be said about the fact that with his match at WrestleMania 36 with Drew McIntyre set, Brock Lesnar will be walking into his fifth WrestleMania in six years where he has either defended or challenged for the WWE Championship. There is clearly a reason for this as there is no person better for a big match than Brock Lesnar.
If I was starting a wrestling promotion tomorrow and had unlimited funds, the person I'd try to sign first from any promotion would undoubtedly be Brock Lesnar. He is a mainstream figure, a massive draw and someone to build your company around.
For the aformentioned reasons, I think Brock Lesnar is the most valuable person in WWE right now and the company's best performer. Do you agree? Let me know in the comments.