5) Challenging Death Triangle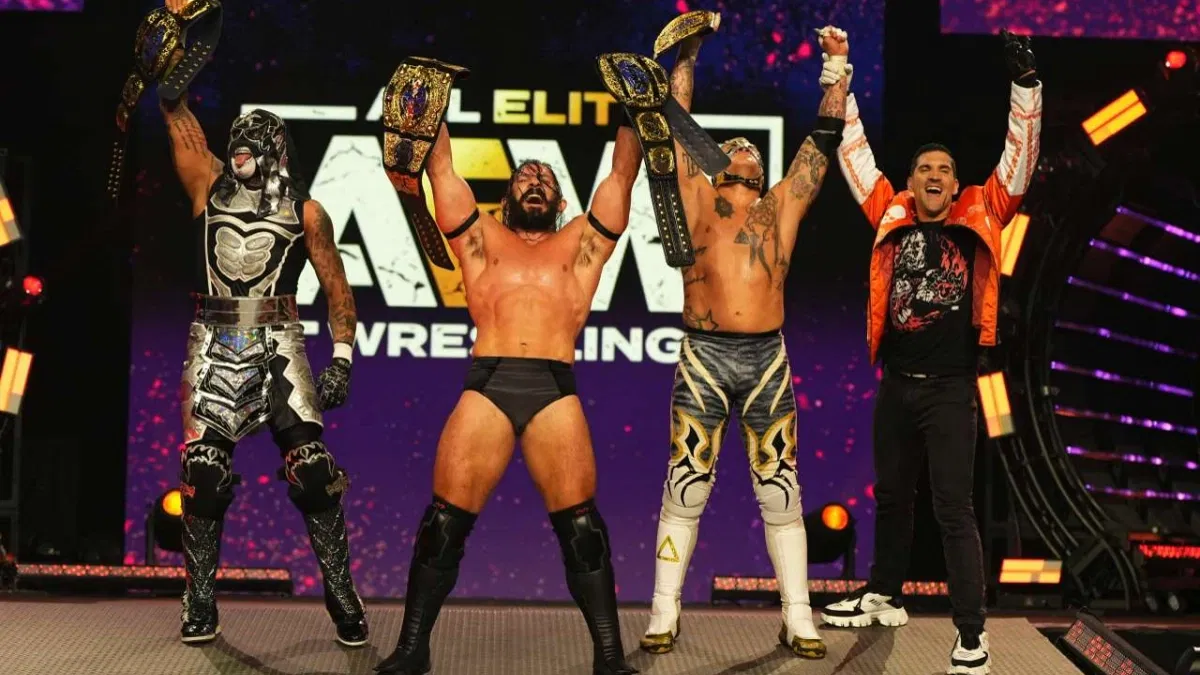 The obvious answer right here.
I would like to see Death Triangle get an extended run with the titles, but the Elite returning to get a shot at the titles they never lost at Full Gear, to me, seems like the likely destination here, provided their suspension is up in time.
Banger match too.