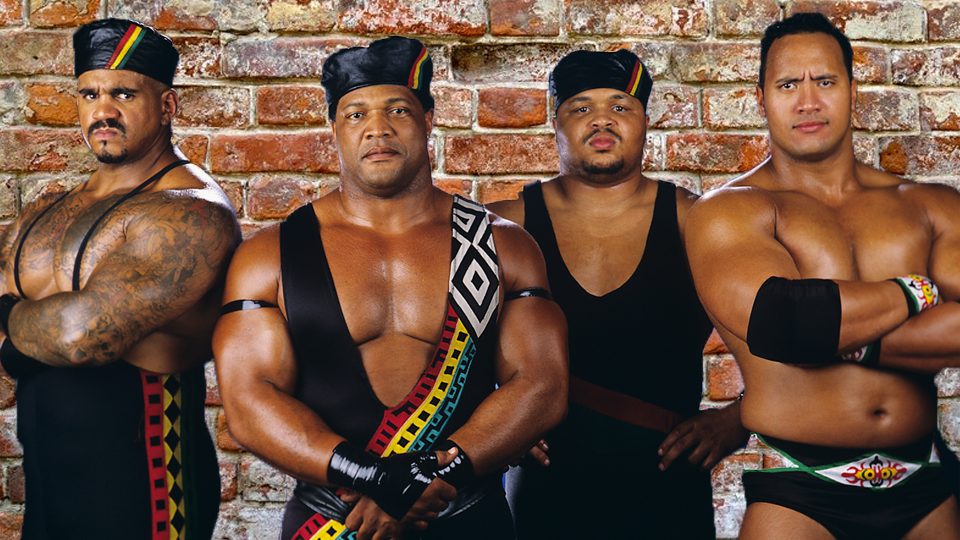 The Godwinns and The New Age Outlaws
Henry Godwinn: Multiple neck injuries forced HOG to retire in 1999. After years away from wrestling, Henry attempted a comeback in 2006 and was signed to a developmental contract while he worked off his ring rust. He lasted one year in the group's feeder league Deep South Wrestling and was released in 2007. Despite a 2016 car accident leaving him with broken ribs and punctured lungs, Godwinn returned to the ring in 2017 and last wrestled earlier this year in West Virginia.
Phineas Godwinn: Was repackaged several times after Henry was forced into retirement. Most infamous run was as Naked Mideon, which was as bad as it sounds. You can look that up at your own leisure. Post-2001 release, he bounced around the indies until retiring in 2006. Phineas swapped the grap game for a job in the culinary world, working as a chef and eventually opening up his own catering firm, Dennis Knight Catering.
Road Dogg: Went on to become one of the most celebrated acts of the Attitude Era before receiving his release in early 2001. Spent seven years with TNA and a further two on the indy circuit then was granted a WWE return in the 2012 Royal Rumble. Enjoyed a second stint teaming with Billy Gunn in the Outlaws, winning the tag titles again at Royal Rumble 2014 and wrestling at WrestleMania XXX. Now works behind the scenes as one of Triple H's closest aides and as a writer on SmackDown.
Billy Gunn: Several attempts to push Gunn as a main event player failed to gain traction and he was eventually released in 2004. Spent years in TNA and on the indies before he returned to WWE in 2012. Wrestled on occasion and worked as a trainer in NXT until he was fired in 2015 for a positive drug test while competing in a powerlifting competition. Still works the indies and even competed for NJPW last year. Most recent high profile appearance was in the battle royal at All In. The 54-year-old remains in tremendous physical shape.