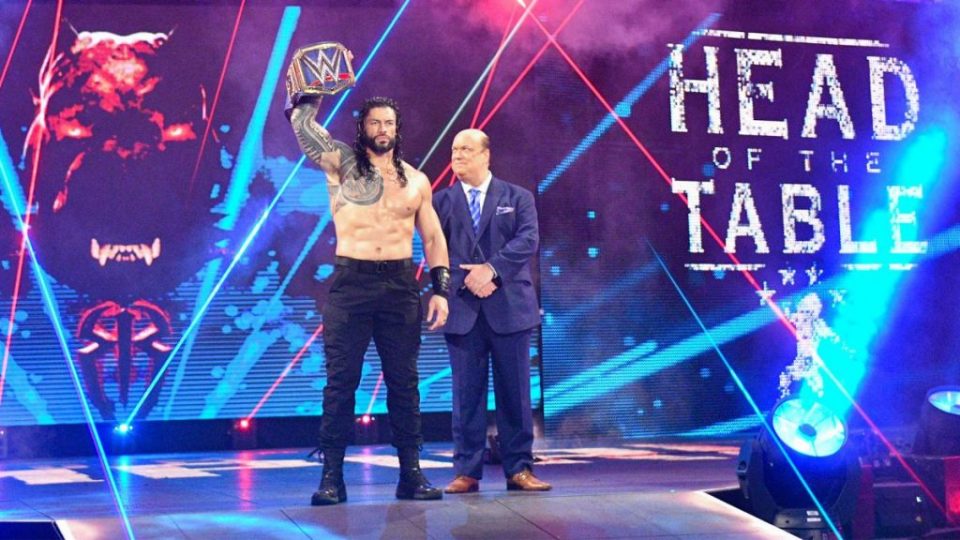 The Miz is WWE Champion, Riddle is the United States Champion and the 24/7 Title has not been scrapped. All three are repercussions from the Elimination Chamber last night.
With only one pay-per-view to go until WrestleMania, here is a list of who should challenge for every WWE main roster title following Elimination Chamber.
---
10. United States Championship – Andrade
Who looks at Andrade and thinks… lower mid-card? The man who was requested to no longer wear a mask because he looks so great. Who could possibly think lower mid-card? I will tell you who… Vince McMahon.
Andrade took time away from WWE in October to have undergo a minor elective procedure but has yet to return, with many believing WWE doesn't have plans for him.
Following a split from Angel Garza and the release of Zelina Vega, 'El Ídolo' would be solo for the first time since early NXT.
While it shouldn't have come to this for Andrade to be pushed, surely his connections to the Flair family should help him. With Charlotte being the company's favourite blonde, it could even be a great idea if they paired Andrade with Flair to help him get over.
With the United Stated Championship now being on Riddle, the two could create a dream match. A perfect face vs heel dynamic, which could be more than enjoyable for the Road to WrestleMania.
Furthermore, other than Keith Lee, who WWE pulled from the match at Elimination Chamber due to injury, there are not many mid-carders who seem built enough to fight for the title.
---
9. Intercontinental Championship – Apollo Crews and Shinsuke Nakamura
Apollo Crews turning heel was something bubbling for a long time. After being called up nearly five years ago (yes, five years ago), he has done little but smile. The exciting United States Title win led to nothing, and he moved to SmackDown with all the momentum gone.
Nevertheless, Apollo Crews is now finally here. Turning against Big E and attacking him with the steel steps was one of the most memorable moments of his career.
We then look at Shinsuke Nakamura, whose run has been the definition of lacklustre. A great main roster start, leading to an interesting heel turn, and then straight down to the mid-card.
After a huge run during a gauntlet match on Smackdown earlier last month, a bit of momentum has been gained. The 'Rising Sun' theme song has returned and Nakamura feels a bit refreshed after being put down for so long.
A three-way currently looks like the plan, and that would be tremendous. Big E has been on fire as Intercontinental Champion and both competitors have some excitement around them.
---
8. 24/7 Championship – Cardi B
We live in a world where this is certainly possible…
In my previous lists for possible challengers to the 24/7 title, I suggested Kalisto, Jillian Hall and simply anyone. However, with Bad Bunny currently holding the big green belt, surely a fellow pop star should be next.
Cardi B has made it clear that she has some interest in WWE, and who does Vince love more than a pop star. Her previous work with Bad Bunny could mean he could bring her over to professional wrestling.
While I'm largely being hyperbolic here, the real answer should be… does anyone care about this title? It does nothing for anyone and has been a waste of TV time for over a year.