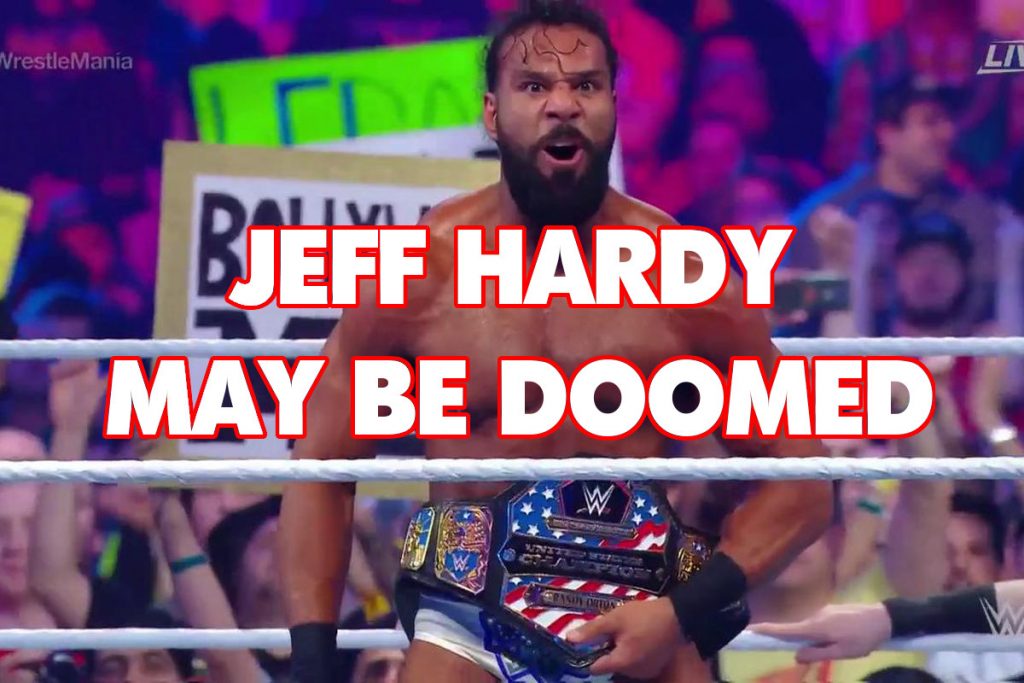 When Jeff Hardy showed up on Raw and took Jinder Mahal's United States Championship, I was elated. When Hardy showed up on Smackdown Live with the belt the next night, I thought things couldn't get any better. When I was reminded of Jinder's rematch against Hardy at the Greatest Royal Rumble… I became concerned.
Before the "Superstar Shakeup," it was commonly speculated that we would see the United States Championship shift to Raw, and the Intercontinental Championship would go to Smackdown Live. Now that the Shakeup is behind us, it would seem we were wrong, but looking at the Greatest Royal Rumble card I'm not so sure.
As Samoa Joe pointed out in his Smackdown Live debut promo, he will be competing in a ladder match for the Intercontinental Championship at the event – along with fellow Smackdown Live superstar the Miz – and if either of these men manage to walk out of Saudi Arabia with the belt, it would mean certain doom for the Charismatic Enigma's title run, as the United States Championship would presumably go back to Raw. So not only will Jeff be losing the belt prematurely, he will also be losing to Jinder Mahal, which is extra annoying.
As dumb as it is, this is a move I could easily see WWE making. After all, Vince loves Jinder and recently has become infatuated with unnecessary swerves (if WrestleMania 34 is anything to go off of). I fear that Jeff's title reign will be similar to Randy Orton's, where a veteran picks up the US title because it's the only belt he hasn't had yet, only to drop it to Jinder Mahal a few weeks later.
Jeff Hardy is money, and having a title on him is undoubtedly the correct decision, but I fear Vince McMahon's love for big sweaty men will get in the way of that. Let's all hope I'm wrong.
Will Jeff's reign be short? Do you think we will see it on Jinder again? Let us know in the comments below, or connect with WrestleTalk on Twitter.