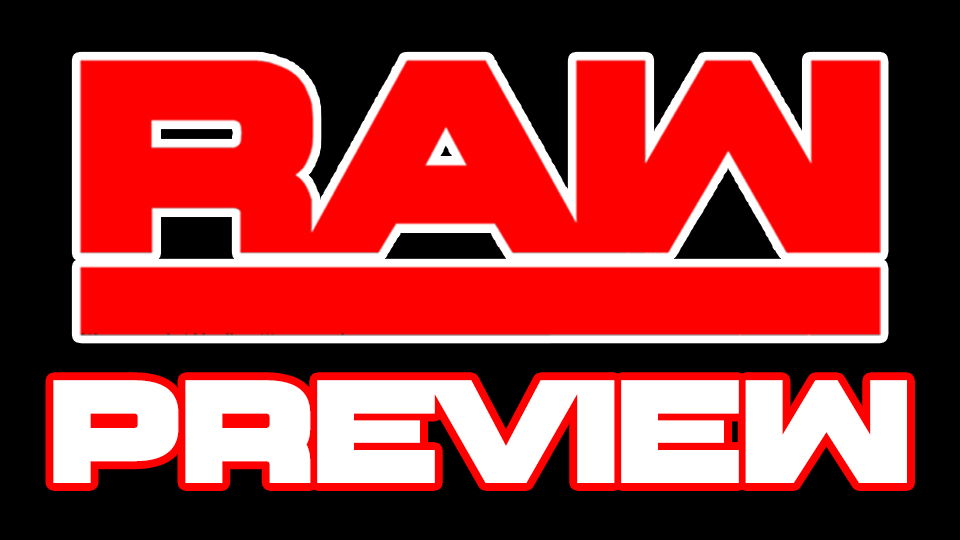 This time last week, the WWE universe was waking up from one of the most predictable PPVs in recent history. Alexa Bliss winning the first ever women's Elimination Chamber, and Roman Reigns overcoming six other men to become the number one contender to face Brock at WrestleMania hardly set the arena on fire.
But the following night's RAW gave some real glimpses of promise, through interesting storytelling, making WrestleMania, which if I can remind you is now less than five weeks away, a more enticing prospect.
So what are we in store for tonight? Well, probably a six woman tag match and a spooky Bray Wyatt promo, but as always, we hope for more.
Let's start with last week's 'main event', which was Ronda Rousey's RAW debut, during which Steph and Triple Hunter The Game Levesque 'apologized' for their actions at Elimination Chamber. Obviously Trips still hasn't got wrestling out of his system, as he still feels the best way of resolving tension is punching someone in the face. Just send him a text with 'lol soz about last night :')' man!
All of this makes a Ronda & Kurt Angle vs Triple H & Stephanie match at WrestleMania pretty much inevitable, so it's about time WWE starts making Ronda look like a badass. Despite throwing Mr H through a table, she has so far been slapped and fumbled through a couple of short promos, so you would expect her to show something else in the coming weeks.
But moving on to what will of course main event the grandest stage of them all, Roman Reigns vs Brock Lesnar. Roman cut a worked shoot last week after Brock 'failed' to turn up when advertised. This was a highly effective way of slowly making Brock look like a heel who doesn't care about WWE, especially with all the UFC rumors flying around.
Other than his "This is my yard now" promo after WrestleMania 33 last year, this was arguably Roman's best promo to date. The opportunity to make him a true babyface is long gone, but making Brock seem like the bad guy may give Roman a few more fans for when April 8 comes around.
I mentioned storytelling earlier, and this was largely in relation to the ongoing Bayley and Sasha Banks tension. In their tag match last week, Bayley jumped off the apron, avoiding a hot tag from Banks. This will hopefully end in a WrestleMania match, which, if given enough time, could be great, but really it's just nice to see that there is actually an end to this feud they've been teasing since at least 1654.
Speaking of the women's division, why is Mickie James suddenly a heel? There was no clear heel turn, but now she's completely happy to kick Asuka when she's on the floor . . . alrighty then!
WWE need to start building Asuka as a dominant force again. Her roll-up victory over Jax at Elimination Chamber made her look like a plucky underdog, and not someone with an over 600-day unbeaten streak.
Last week showcased plenty of good, but also plenty of confusing storytelling from WWE. And for the latter category, no feud is more appropriate than the Intercontinental title love triangle between The Miz, Seth Rollins and Finn Balor.
It was fair enough giving Rollins a match, after all, it's Monday Night 'Oooo Kingslayer' at the moment, but then to send out Balor straight after to easily beat a weakened Miz made very little sense. I get that you're trying to create tension between Rollins and Balor, and that Finn's opportunism could be the early signs of a heel-turn, but it made Miz look like the hard-done-by babyface, and not the great heel he has been since time began.
Tonight will hopefully give a clearer view of what is to come. WWE has five weeks to make sense of this feud, and you would hope five weeks is enough time to give each person a clear motivation, instead of just 'we like beating up The Miz because he's dumb'.
Sheamus and Cesaro cut a promo to say that there's no-one left to beat, which, to be honest, is pretty accurate. RAW's tag division is looking pretty thin on the ground at the moment, so I'm part excited, part apprehensive to see what's next for the champs. The most obvious choice at the moment is pretty unclear, but you've got The Revival who have been used awfully since their debut last year. The other option is a debuting tag team from NXT, perhaps the Authors of Pain, but a random RAW show in March seems like an odd place to debut a team. We shall just have to wait and . . .wait, it's gonna be Heath Slater and Rhyno isn't it…
But it's not all bad news, because guess what everybody,'the great war isn't over yet'. Yes, I know, we're all terribly excited to see Bray vs Matt again . . . aren't we? This feud was a bit dull to start with, and is now dragging its belly along the ground like a walrus. Something has to happen to make people care, and I don't mean more beach balls. Jeff Hardy is rumored to be close to a comeback, and an introduction of the whole 'broken universe' could give this dying feud some much needed life, but we will have to wait and see.
Finally, I have a question for you. Who wants to walk with Elias?
Lots of people apparently. He is one of the most consistently over characters on RAW, but unfortunately, his new 'feud' with Braun Strowman is going nowhere fast.
No-one sees Elias as realistic competition for Strowman, and Strowman doesn't need five weeks of DQ finishes before a squash match at 'Mania. Given that these two men are two of the most popular on the roster right now, you would hope that creative can think of something a bit more exciting.
So plenty of things that could happen, but could happen often means won't unfortunately. Once again, we will just have to cross our fingers and pray to Vince McMahon that in just under five weeks time, we'll be excited for WrestleMania.