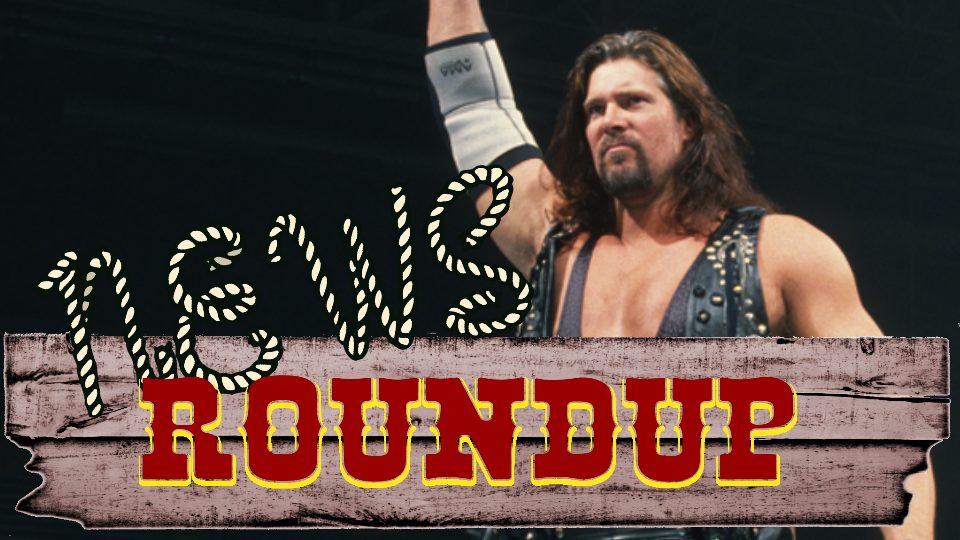 Hello and welcome in to the October 3, 2018 edition of the WrestleTalk news round-up! As always, we're gonna take a look at a few of the smaller bits and bobs from the world of wrestling news, and take a little look at them so you can go to bed a more intelligent person.
---
Kevin Nash says no-one cares about young WWE talent
This past Monday's Raw posted the lowest rating in the show's history for the second straight week. The episode ended and was sold upon the idea that something was gonna go down involving Triple H and Undertaker, in prep for their clash at Super Show-Down.
A lot of people have blamed the ratings disaster on the idea that WWE are failing to make new stars, and are over-reliant on names of the past.
Kevin Nash though, had other ideas while talking with Sporting News:
"No one cares about the young guys. When I watched Summerslam that [Undertaker vs. Triple H] package caught my eye and made me want to see that match. I don't know if I want to see Roman Reigns versus Undertaker again. What more of a rub can you give than that? He's [been] given rubs before, and they just aren't getting over."
When asked why he believes this is the case, he said:
"I just don't think there's going to be guys like that anymore. Those guys aren't going to have 30 years in the business. This style won't allow these guys to last 30 years. Rollins already had a couple knee operations, but he's a great worker. I just don't see these guys even lasting 20 years because of their bodies and the concussion syndrome. Now, they [WWE] are doing concussion testing and everything else."
I find it quite interesting that this is coming from someone who regularly makes one-off appearances on WWE TV for a cheap pop to bury younger talent…
---
Matt Hardy confirms Broken Universe coming to WWE Network
Matt Hardy seemingly retired from in-ring competition not too long ago, but what's he been doing since then?
Well, according to recent reports, he's been filming a new sitcom set to air on the WWE Network.
Those reports have now been solidified by Hardy himself, who tweeted:
The OCs are back behind the helm of the ship.#BROKEN Universe MAGIC is coming to the @WWENetwork. pic.twitter.com/Fin1H3Bd38

— MATT HARDY (@MATTHARDYBRAND) October 2, 2018
Look at JB, absolutely loving life there. What a hero.
Rumors are suggesting the show will tie-in to the upcoming Halloween holiday at the end of this month, because it's spooky and that.
---
Kurt Angle back in training
Kurt Angle hasn't been scene on WWE TV for a fair few weeks now, ever since being sent away by inventor of women Stephanie McMahon, because he was a rubbish GM.
Much like Matt Hardy, Angle hasn't just been lying around playing FIFA, he has in fact been training for an in-ring return.
The Olympic gold medalist posted the following on Instagram:
https://www.instagram.com/p/BoZ5Sq8BKoa/?taken-by=therealkurtangle
Reports are suggesting that Angle's first match back will be a somewhat surprising Survivor Series elimination tag team match, in which he will captain a team into battle against a team led by the Acting GM of Raw, Baron Corbin.
---
Chris Jericho takes a shot at WWE?
We touched on Raw earlier, and how old men stumbling around isn't really what most of us want to see. Chris Jericho seemingly agrees with us on that.
Shortly after Monday's show went off the air, Jericho tweeted:
Wrestling is boring sometimes…. #yawn

— Chris Jericho (@IAmJericho) October 2, 2018
There have been many reports suggesting that Jericho is set to make a surprise appearance at IMPACT's upcoming Bound for Glory pay-per-view event, after running around Japan for a bit. And appearing at All In. And hosting his own wrestling cruise.
Perhaps Vince isn't too happy that Jericho is continuing to ply his trade elsewhere, and this is Y2J taking shots back.
Whether or not that's true, we'll probably never know, but what we do know, is that WWE and Jericho don't seem to be on the same page right now.
---
Coachman explains commentary absence
Much to the bliss of may around the world, Jonathon Coachman doesn't sit behind the Raw announce table anymore, being replaced full-time by Renee Young last month.
Coach assumed the role of pay-per-view pre-show host, starting his duties at Hell in a Cell, and recently tweeted about the change:
I am doing ppv pre shows and other special projects. Trust me I will be on plenty. A lot of changes in the next year. Think big. https://t.co/AQQIjnfLCk

— Jonathan Coachman (@TheCoachrules) October 2, 2018
I will stay with Wwe yes. But We have a busy 2019 lining up. Just moved to west coast so take that for what it's worth. Focusing on cross over and working towards the fall of next year. https://t.co/cNZu9d2VkP

— Jonathan Coachman (@TheCoachrules) October 3, 2018
So, in essence, Coach is staying with WWE, just to fulfill other roles.
Hopefully said roles don't involve his voice making contact with my ear drums.
I am joking, of course. Maybe Coach wasn't necessarily best suited wearing the headset, and his talents will be used better elsewhere, as appears to be the case.
---