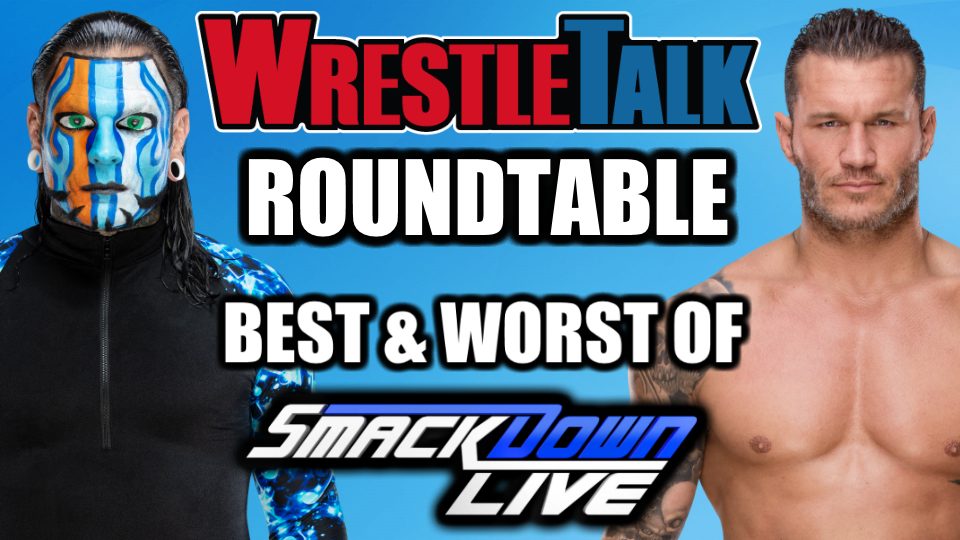 We were just about to head into the main event and I decided to check in on Liam Winnard's live commentary for Smackdown Live. I wanted confirmation that what I had been witnessing for the past two hours wasn't just a mirage, that it wasn't simply a figment of my fatigued imagination, that what I had been sitting through all that time was actually… good?!
Remember how amazing NXT TakeOver: Brooklyn IV was? That was just THREE DAYS AGO! In the twelve hours of WWE programming since Saturday night, we've certainly been served a mixed bag of wrestling – ranging from fine to poor to whatever the Authors of Pain were up to this week.
However, things started to turn around during last night's episode of Smackdown Live. It wasn't without its faults, of course, but there was certainly a generous sprinkling of really entertaining matches and excellent promo segments (and a title change – but more on that later).
If you missed our Roundtable discussion yesterday, welcome to our weekly series of articles in which we collect the thoughts of four of our WrestleTalk writers for purposes of gauging their views on the best and worst moments of Raw and Smackdown Live.
Which moments did we enjoy? What didn't float our boats? And, more importantly, do you agree with us? Read on to find out.