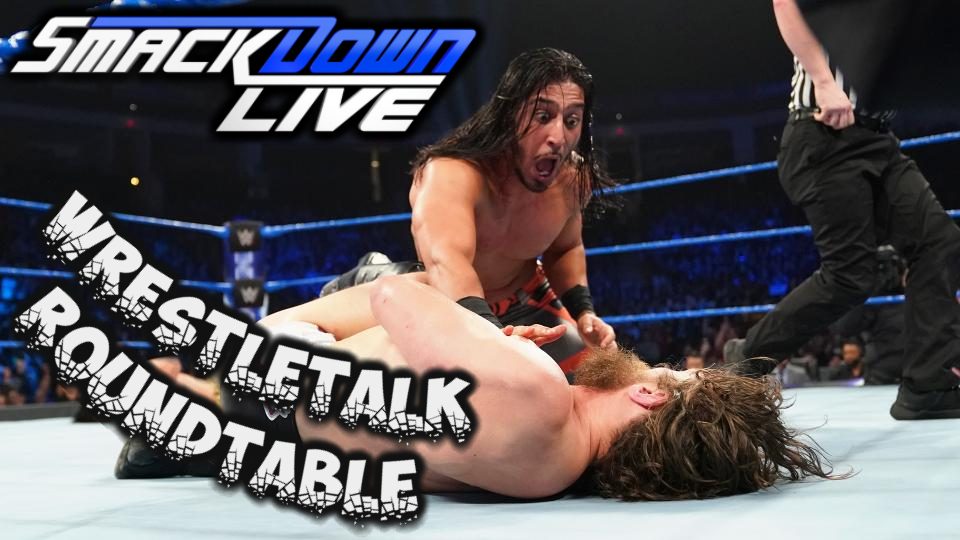 It was another night of changes on WWE programming as Smackdown Live kicked off with more McMahon family drama. Shane announced more fresh faces and new match-ups. He then thanked one of the best general managers of recent times, in Paige, by removing her from the role. Seems fair. Apparently, she didn't do enough to make Corbin not suck at his job.
It's interesting. Smackdown Live has the benefit of being two hours.  It goes after Raw.  The pure wrestling fan who reads websites like this one tends to like the Smackdown Live roster better. It has some of the internet's favorites like AJ Styles, Daniel Bryan, Samoa Joe, Andrade "Cien" Almas, and Shinsuke Nakamura.  Not to mention, Becky Lynch is the man on Smackdown.
It is more critically acclaimed than Raw, especially the last few weeks. That's not to say the show's been perfect.  Several of my reviews of the show have been negative.  However, it gets the benefit of the doubt a lot of the time.
I wasn't sure it needed the major overhaul the McMahon's promised on Raw last night.  However, one night removed from the McMahon family shake up, Smackdown might actually benefit from the fresh coat of paint. Please don't go messing with Becky, but more of Mustafa Ali, Almas, Rusev, and Nakamura might not be so bad. Plus, Sanity and the Good Brothers got some TV time.
My one concern in all of this is will the boost in ratings from Monday night send the wrong message to Vince. It's pretty clear to me the ratings came as a result of the fans interest in the major announcement, not from the Vince appearance. Vince showing up definitely draws, but Vinny is showing his age. Do we really want him on TV twice a week? He did actually appear on Smackdown last night. Apparently, Triple H and Stephanie can't be bothered with the B Show. Triple H is busy working on the A show, NXT.
What did our writers think about the show tonight? Did the changes pay off? What did they think was the best part of Smackdown Live?