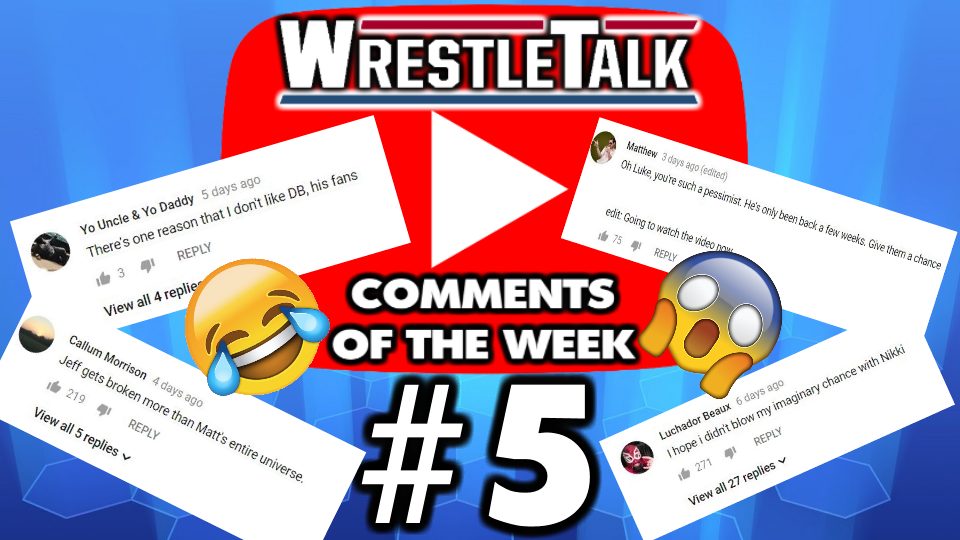 The excitement is palpable. The crowds have been patiently waiting for hours.
And now, it's finally time.
Wrestletalk's top YouTube comments of the week is back, and boy do we have some mediocre commenting for you. Thank you for all pointing out that Luke looks a bit different after returning early from his vacation, it was a really original thing to say and please carry on doing it.
But enough with the small talk, it's time to see who won the right to go down in history as one of the world's greatest YouTube commenters.
And what an honor that is.