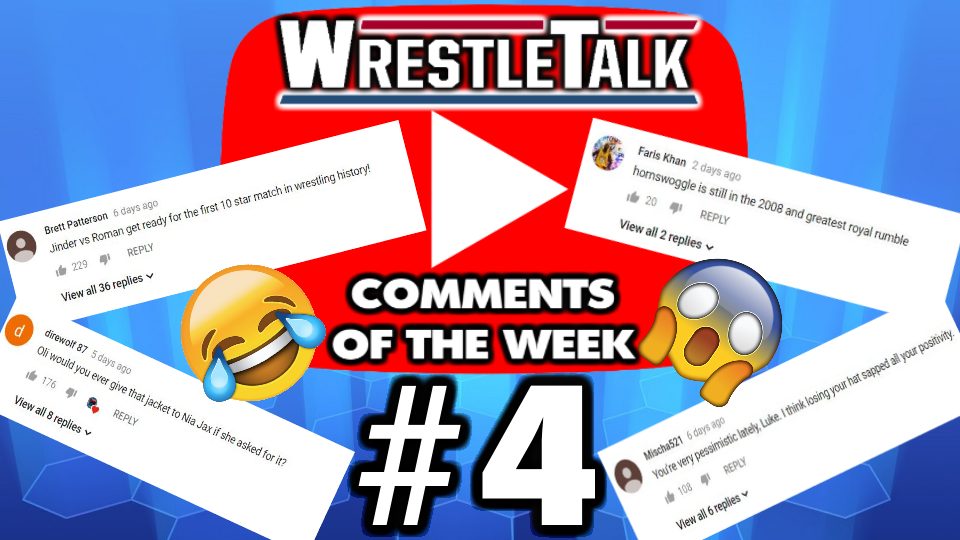 It's the fourth edition of WrestleTalk's Youtube comments of the week, and boy do we have a lot of comments in store. 10 in fact.
Some will make you cry, some will make you laugh, others will give you that horrible jolting sensation you sometimes get when you miss a step walking downstairs.
What's important to remember is that everyone's a winner, apart from everyone who didn't come first, you're all tremendous losers.
With that being said, let's have a look at our nine total losers and our one special winner.