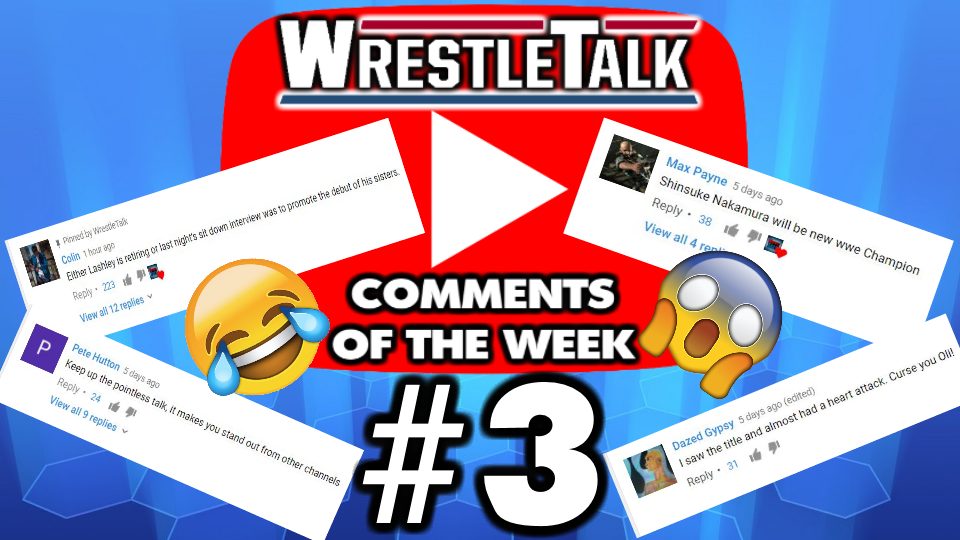 It's the time you've all been waiting for.
It's time to reveal the top 10 YouTube comments of the week.
Now that you've had an hour or two to stem your excitement, it's time to focus on these comments.
These comments aren't just worthy of the top 10. Actually, on that, most of them probably aren't worthy, but everyone just comments "Paige Here!" so I had to find 10 different comments because you're all so predictable.
But enough complimenting our viewers, who made the list this week? Was it you?
No, it probably wasn't.
Given that WrestleTalk has over 550,000 subscribers and there are only 10 comments here, ou have a 55,000/1 chance of making the leaderboard.
Good Luck all.