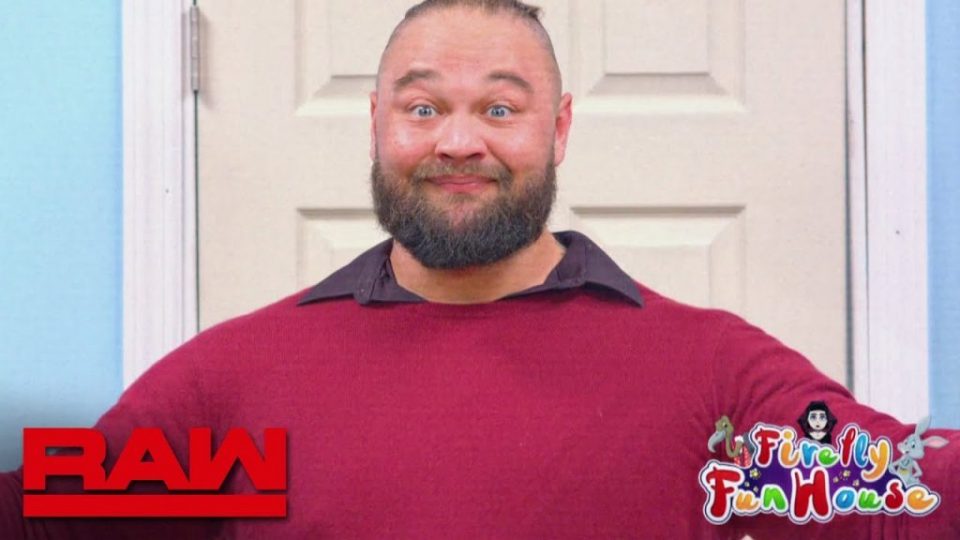 We're back with Volume 3 of WrestleTalk's Facts, Opinions, and Rumors where we sum up some of the biggest rumors in the world of wrestling, what we believe are the facts we know, and our opinion on each.  This week we're talking fallout from Slammiversary, rumors surrounding WWE's Extreme Rules, and news surrounding Eric Bischoff and Paul Heyman running Smackdown Live and Raw.
---
It's Getting Drafty This Summer
Rumor:  WWE will be hosting another draft after SummerSlam.
Fact:  Paul Heyman and Eric Bischoff will be executive producers of Raw and Smackdown after Extreme Rules.
Fact:  WWE has completely disregarded any rules surrounding the WildCard Rule, if there ever were any.
Opinion:  A draft would be great, assuming they actually keep wrestlers to one show.  However, WWE has had trouble sticking to this rule.  Also, both shows have been Vince McMahon productions.  Consequently, Raw and Smackdown Live have felt very similar.  Often, it comes down to the talent on the show to make one better than the other.  If Heyman and Bischoff are allowed to draft rosters to implement their visions, then the shows should have a very different feel.
It wouldn't be a surprise to see Bischoff draft veterans and even cruiserweights. His best days in WCW were when he had exciting veterans in the NWO leading storylines, but the younger cruiserweights actually carried the in-ring action.  Heyman was able to adapt to any wrestler style in ECW.  He seemed to let characters flesh themselves out.  Look for him to draft guys with the ability to portray characters with depth and a variety of styles.
---
Slammiversary Gets Extreme
.@MrGMSI_BCage retains the World Championship but CHAOS ERUPTS after the match!

Who is the MASKED MAN?

ORDER HERE: https://t.co/NMkaMOuSvc#SLAMM17 pic.twitter.com/SFQUA6IdFI

— IMPACT (@IMPACTWRESTLING) July 8, 2019
Rumor/80% Fact:  Rhyno Gored Micheal Elgin while wearing a mask after the Impact World Championship Match
Rumor:  WWE is not planning on taking action despite Rhyno still being under contract.
Fact:  Impact Wrestling has generated some buzz by the move and people are talking.
Opinion:  If it was Rhyno under the mask, then Impact Wrestling took a major risk by putting a contracted WWE employee on their pay-per-view.  This either had to be cleared by WWE ahead of time or someone else played Rhyno very convincingly during the show.  Due to WWE's history of pettiness and desire for ultimate control of the wrestling business, you would have to wonder why WWE would allow this.
It would stand to reason, WWE most likely doesn't see Impact as true competition.  WWE would also probably think if Impact could get some buzz it might also take some eyes off AEW.  However, more likely, they just realize Rhyno isn't a major loss for them and it's not going to move the needle a ton for Impact.  Personally, I'm hoping we're all being worked and the reveal is someone else who would be a bigger surprise.  Impact is suddenly full of ECW guys.  We've seen Sabu, RVD, Raven, Sandman, and Tommy Dreamer this year on Impact shows.  It's been 20 years, time to let it go.
---
Opinion:  Tessa Blanchard vs. Sami Callihan Was Great!
Witness history. The replay of Slammiversary XVII is available now.

HERE: https://t.co/NMkaMOuSvc#SLAMM17 pic.twitter.com/1GpWrJ41tK

— IMPACT (@IMPACTWRESTLING) July 9, 2019
Rumor:  Sami Callihan won the match because Impact was concerned of fan backlash for pushing Tessa Blanchard too hard.
Fact:  The Callihan/Blanchard match is the first true intergender match to headline a major pay-per-view for any of the major wrestling companies.
Opinion:  Tessa Blanchard is an absolute star.  If you're not watching Impact Wrestling, her character is everything the Becky Lynch character should be.  Yet, she also has the pedigree of a Charlotte Flair.  In this writer's opinion, she is the best female wrestler in the business.
Sami Callihan had cooled a bit recently in Impact Wrestling.  After fantastic feuds with Pentagon Jr. and Eddie Edwards, Callihan went onto a storyline with Rich Swann.  While Swann is extremely talented, the feud didn't hit the same intensity as the other two.  This story however has breathed life back into Callihan.
Callihan is the perfect heel to oppose Blanchard.  He is despicable.  He's easy to hate.  Blanchard's bad ass character is believable as someone who wouldn't back down from anyone, man or woman.  She's also been in quite a few intergender tag matches in AAA.  This seems like a natural progression.  It also sets Impact apart from the other organizations.
Now, should Callihan have won?  With the critical success of the match amongst fans and most wrestling pundits, Callihan winning allows for the feud to continue.  Blanchard could get another shot at Bound For Glory.  There's more left to the story.  Maybe it will wind up playing out on AXS TV.
---
Will The Boss Be Back at Extreme Rules?
Rumor:  Sasha Banks is returning at Extreme Rules as part of the Handicap Match between Alexa Bliss/Nikki Cross and Bayley.
Fact:  Sasha Banks hasn't been on TV for months.
Fact:  Vince McMahon has been trying to reconcile the relationship between WWE and Banks.
Opinion:  WWE's women's division could use some freshening up.  Due to the absence of Banks, Charlotte, and Nia Jax on television on TV recently, the women's division has felt a little slim.  Banks coming back should allow for some fresh matchups.
The rumor is she is coming back to help Bayley.  However, don't be surprised if she doesn't help, but hurt.  At the very least, it might be helping her to retain the title so she can turn on her later.  It might be time for them to finally have the feud that was much teased last year or seemingly forever.
Banks is a talented wrestler.  Whether she's a friend of foe, she's too good to not be on television somewhere.  Hopefully, the rumor is true and she does, in fact, appear this Sunday.
---
WWE Is Finally Going to Let Him In
Rumor:  Bray Wyatt will finally make his much anticipated re-debut after Extreme Rules
Fact:  Social Media has been blowing up every time one of Bray's FireFly Fun House Friends shows up on Raw or Smackdown.
Fact:  Bray Wyatt has revitalized his career with this introduction of his new version of himself.
Opinion:  Please let this be good.  So far, WWE has been hitting on all cylinders with the Bray Wyatt fiend.  In spite of the background puppets maybe going on a week too long, fans are anxiously waiting for him to appear.  Who will he debut against?  On which show?
Paul Heyman's Raw certainly feels like a better fit.  However, who would be the opposing star.  He's such an interesting character. It's going to take a certain style of feud to be the right fit.  When Mankind debuted all those years ago, WWE had Undertaker.  Will WWE go the route of not inserting him into a feud right away?  Instead, maybe they opt for him tormenting characters unexpectedly.  Whatever they do, lets hope it's not a live action FireFly Fun House in-ring, promo segment.
If they pick the right route, this has a chance to be a really interesting development.  At a time where Raw is starting to show signs of life, Bray could be the jolt to take it up another notch.  Hopefully, WWE will let him in soon after Extreme Rules.
What are your opinions on these rumors?  Join the conversation on Twitter.