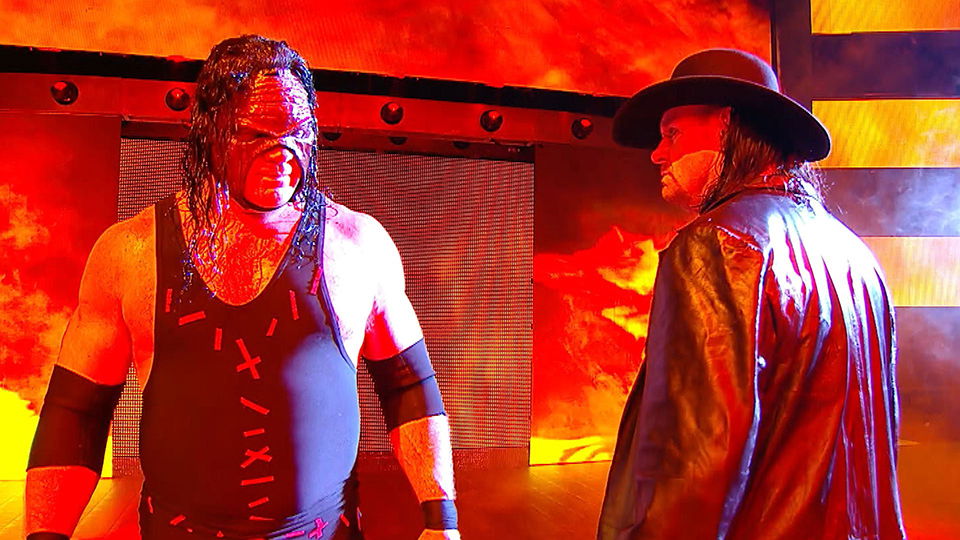 Greetings SWAFT Nation!
Due to the ongoing coronavirus pandemic, we are offering 10 select back issues of WrestleTalk magazine for just £20 as part of our
Boredom Alleviation Pack!
In addition to this offer, we will also start releasing some magazine content online, for free, in the coming days and weeks! We all need something to pass the time and WrestleTalk is happy to provide even more content during these difficult times.
---
WrestleMania XIV (29/3/98)
The first singles match between the two storyline brothers was perhaps the best of the lot. Kane had been heavily protected since debuting in October by going on an unbeaten rampage. Undertaker had not wrestled since Kane cost him a casket match against Shawn Michaels at Royal Rumble. These factors combined to give their showdown a major sense of anticipation and intrigue. The sheer spectacle and drama carried it through. 'Taker won the match, eventually, needing three Tombstones to put his fire-loving younger sibling away.
---
Mayhem in Manchester (4/4/98)
Less than a week after their WrestleMania XIV collision, the two behemoths met again in Manchester, England in the main event of the promotion's aborted U.K. pay-per-view (the event ended up a glorified house show). Due to a mix-up with his luggage, Undertaker wrestled the bout in his casuals, giving fans a first glimpse––two years early––of the 'American Badass'. This time, one Tombstone was sufficient to put Kane away.
---
Unforgiven '98 (24/4/98)
The WWF's first ever Inferno Match was quite a spectacle. Real flames surrounded the ring, jumping high into the air whenever either man took a bump. Once the novelty wore off the plodding action–– severely limited by the presence of the flames––offered little to sustain audience interest. Undertaker won again after setting Kane's (prosthetic) arm on fire. It was expected that since Kane had put over Undertaker twice in major PPV matches his defeat would be the end of the character––as was the case with most monsters who feuded with the 'Dead Man'. How wrong that turned out to be.
---
Monday Night Raw (1/6/98)
Kane finally beat 'Taker thanks to help from Mankind, making him the number one contender to Steve Austin's WWF Title at King of the Ring (which he won). The attack also set up that Hell in a Cell battle between Mankind and Undertaker at the pay-per-view.