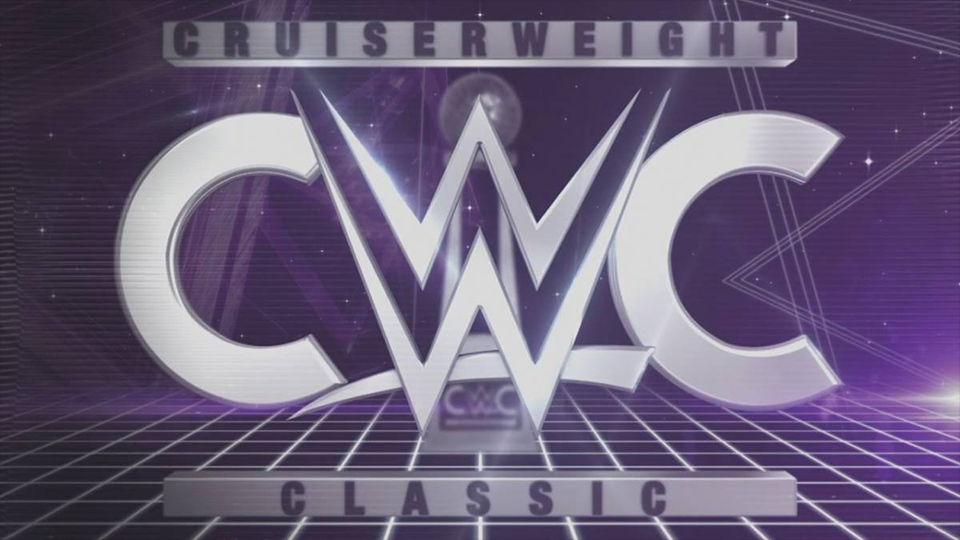 Three years ago WWE started plans for a new cruiserweight division.
After scouting the best cruiserweights in the entire world, WWE launched the Cruiserweight Classic Tournament in the summer of 2016.
Shortly afterwards the new cruiserweight division manifested in the formation of the new one-hour show 205 Live.
Since that day a lot of things have happened and it is time to look at all 32 competitors and their journey into the present day.
---
First Round Eliminations:
Kenneth Johnson

After losing to Akiza Tozawa in the first round, Johnson made an appearance on 205 Live in 2018.
He regularly appears on smaller American indie shows to this day.
---
Fabian Aichner

After his immediate elimination from the tournament, the Italian, trained by WCW Legend Alex Wright, began appearing regularly on NXT TV.
He impressed officials a lot and began forming a team with German wrestler Marcel Barthel. The duo later became a part of the highly successful IMPERIUM stable on NXT UK alongside WWE United Kingdom Champion WALTER and Alexander Wolfe.
---
Damian Slater
The Australian athlete is still competing regularly on the country's indie scene.
Slater lost to legendary Japanese wrestler Tajiri in the first round, but did not give up on his dreams. However he reduced his bookings in 2019.
---
Alejandro Saez
Highly promoted as the 'first cruiserweight wrestler from Chile', he impressed in his first outing against eventual finalist Gran Metalik.
Saez later resurfaced in Pro Wrestling NOAH, before seemingly ending his career due to a family emergency in 2017.
---
Harv Sihra & Gurv Sihra
The 'Bollywood Boyz' both went out in the first round and were never meant to be a singles act.
All the way from India, WWE made it clear they wanted to keep the two real-life brothers on as a tag team. After a brief stint on 205 Live, the duo became the sidekicks of Jinder Mahal.
Once the former WWE Champion suffered an injury, the now renamed 'Singh Brothers', both captured the 24/7 Championship and are back to competing on 205 Live rather succesfully.
---
Tyson Dux
The 23-year veteran and technical expert has not slowed down since battling Zack Sabre. Jr during the Classic.
He regularly appears for SMASH Wrestling in Canada, is the current NSPW Tag Team Champion alongside TARIK and has also competed in the 11th edition of the wXw Ambition Tournament in 2019.
---
Ariya Daivari
Daivari was signed to the 205 Live roster after the CWC Tournament. He was part of the first ever 205 Live angle with Jack Gallagher and the infamous duel slap.
His biggest moment to date came during WWE's Greatest Royal Rumble, where the Iranian interrupted a segment of new Saudi Arabian signings alongside his brother Shawn Daivari to a chorus of boos.
Daivari later claimed to have received death threats after the segment was done. He has had several chances at the Cruiserweight Championship and acted as the manager of Hideo Itami in the past.
Currently 'Daivari Dinero' is referred to as a '205 Live original' alongside former foe Jack Gallagher.
---
Raul Mendoza
Not much has changed for Raul Mendoza in the three years since the Cruiserweight Classic has ended.
He is still signed with WWE and used as an enhancement talent on NXT TV. However more recently he also began appearing on 205 Live.
---
Anthony Bennett
Tony Nese finished off Bennett in six minutes. And then he was never heard from again – at least not in WWE.
Bennett is still a regular on smaller american indie shows, hoping for a breakthrough.
---
Sean Maluta

Maluta is a semi-regular part of NXT TV today, but usually serves as an enhancement talent.
Maluta regularly competes for Afa's WXW promotion and recently underwent a makeover at the hands of Eddie Kingston in EVOLVE.
---
Clement Petiot
Petiot returned to Europe after competing in the Cruiserweight Classic.
He is a regular in the relatively small french indie scene and also appeared for WrestlingKult in Germany, PROGRESS and POW from time to time.
The man who now calls himself 'Tristan Archer' also holds the PWA European Allstar title, as well as several other championships.
---
Da Mack
The 'Urban German' returned back to Germany after his brief stint in the USA.
He was then part of wXw's RISE faction, before suffering a nasty back injury. This injury prevented him from returning to full form ever since.
His most recent notable appearance was during 16 Carat Gold 2019, where he and Marcel Barthel reformed their beloved 'Hot & Spicy' tag team for one night only.
---
Tommaso Ciampa
Arguably one of the most successful participants in the entire tournament to date.
After an emotional war against then-tag team partner Johnny Gargano, this was later used to fuel an epic heel turn and one of the greatest storylines in WWE history between Gargano and Ciampa.
Ciampa is now a main eventer in NXT, although brutal injuries have kept him on the sidelines a lot. The ;Blackheart' is a former NXT Tag Team and NXT Champion.
---
Mustafa Ali

Ali came in as a replacement for the Cruiserweight Classic and shocked everyone with an incredible performance against Lince Dorado.
WWE offered him a contract and he was moved to 205 Live, where he became the heart of the brand. Although never winning the Cruiserweight Championship in his stint there, Ali and his rival Cedric Alexander became the standard bearers of great wrestling in WWE for a while.
Mustafa Ali later lost his first name, only to retain it back in late 2019. He is now a part of SmackDown's midcard, receiving a push every once in a while.
---
Jason Lee
After his loss to Rich Swann, Lee's career began picking up back home in China. This also helped him getting bookings in Japan.
In 2019 Lee has wrestled more than ever, especially competing for Dragon Gate in Japan.
---
Second Round Eliminations:
Jack Gallagher
After defeating Fabian Aichner in the first round, Gallagher was stopped by Akira Tozawa in an 11-minute classic.
To this day Gallagher is a regular on 205 Live and has also made appearances for NXT and NXT UK.
The British mat-wrestling master has yet to win a championship in WWE, but has always been kept relevant on 205 Live with several storylines.
He now is named one of the '205 Live originals' alongside Ariya Daivari. Most recently he made waves by attacking 205live General Manager Drake Maverick with a brutal headbutt.
---
Tajiri
The legendary 'Japanese Buzzsaw' was the only former original Cruiserweight Champion to compete in the tournament.
He was eliminated in the second round by Gran Metalik, but ended up on 205 Live. After a feud with The Brian Kendrick he decided to leave WWE again.
To this day he regularly competes in Japan.
---
Drew Gulak

The former leader of Catch Point was unable to defeat Zack Sabre. Jr in the second round of the tournament.
However he was brought in to form the cruiserweight division for 205 Live and Raw. After teaming with Tony Nese, fans and officials began realising the potential Gulak had.
The technical master was able to adapt to any storyline given. Whether it be a goofy PowerPoint presenter, a henchman for Enzo Amore, or a vicious master-manipulator who called himself 'The Law'.
In 2019 his efforts were rewarded with the WWE Cruiserweight Championship, a title he later lost to Lio Rush in order to be called up to SmackDown.
On SmackDown he has not been allowed to show off his unique skills yet.
---
Ho Ho Lun

Young Ho Ho came all the way from Hong Kong to compete in the WWE Cruiserweight Classic. He impressed so much that WWE kept him on.
While mostly being used as an enhancement talent, he was described by peers and trainers as one of the nicest and most helpful people around.
In August 2017 he asked for his release in order to take care of his mother back home in China – what a guy.
Ho Ho Lun returned to full-time wrestling in late 2019, mainly for Dragon Gate in Japan.
---
Tony Nese
After the tournament Nese began counting his eight abs on 205 Live while making his entrance.
A gimmick so naff, WWE booked a storyline to get rid of it – twice. But neither 205 Live General Manager Drake Maverick nor Enzo Amore were able to talk Nese off doing it.
He began building up steam when he decided to team with Cruiserweight Champion Buddy Murphy in late 2018. This led to Nese winning a tournament to crown the number one contender to the title and a match at WrestleMania.
After Murphy turned on him, Nese managed to win the Cruiserweight Title at WrestleMania 35, Nese did not connect with the audience as champion and lost the title two months later. He then was turned back heel, counting his abs.
---
Cedric Alexander

Cedric Alexander will always be remembered as the soul of 205 Live.
After the Enzo Amore experiment failed, WWE looked towards Cedric Alexander as the top guy of the purple brand.
Alexander was signed to WWE after one of the best WWE matches ever, when he lost to Kota Ibushi in a super emotional battle and the fans kept chanting 'Please sign Cedric'.
With the fans behind him Alexander created magic with Mustafa Ali at WrestleMania 34 and won the Cruiserweight Title after yet another fantastic match.
When Buddy Murphy stopped his reign in October 2018 he seemingly never left the title picture until WWE decided to bring him up to Raw in May 2019, where he is still looking for his break.
---
Johnny Gargano
Gargano was a part of #DIY before the CWC and he remained one after it – at least for a while.
Him and Ciampa won the NXT Tag Team Championships, but Gargano also managed to win the North American Title and NXT Title on his own.
This makes Gargano a triple crown champion in NXT, but also the most accomplished man coming out of the Cruiserweight Classic.
Gargano is currently among the best wrestlers in the world, unable to have bad match or storyline and the Cruiserweight Classic was part of this epic journey.
---
Lince Dorado
The former member of celebrated CHIKARA stable 'Bruderschaft des Kreuzes' was also signed by WWE after the Cruiserweight Classic.
On 205 Live he was usually positioned as an enhancement talent, before forming the Lucha House Party with Kalisto and Gran Metalik in late 2018.
His first championship storyline came when Ariya Daivari tried to cause dissension between him and his teammates. This gained Dorado a shot at the Cruiserweight Title at Clash of Champions 2019.
After the trio got drafted to SmackDown, the storyline was quietly dropped.
---
Quarterfinal Eliminations:
Akira Tozawa

When Ali & Alexander are the heart & soul of 205 Live, Tozawa is the backbone of the entire division.
Tozawa, who only held the Cruiserweight Title for a week in 2017 while being part of 'Titus Worldwide', has squared off with all of them.
No-one has received as as many championship chances as Akira Tozawa. He also has made the most appearances on 205 Live by a mile.
His most recent title match came at the November 27th 2019 episode of NXT against Lio Rush.
While now being on Raw, Tozawa keeps getting booked and has got the WWE fans behind him.
---
Noam Dar

Dar was unable to take down Zack Sabre. Jr during the Cruiserweight Classic.
The man, who is certainly not a dafty, made waves by forming an alliance with Alicia Foooox on 205 Live.
After a knee injury put him out of action for a long time, Dar returned to 205 Live as a babyface, but was turned back heel rather quick again.
Today Dar competes on both 205 Live and NXT UK, the 'Scottish Supernova' has recently feuded with Trent Seven on the latter show.
---
The Brian Kendrick

Former record WWE Tag Team Champion Brian Kendrick was brought in by WWE for the tournament as a redemption storyline.
This was Kendrick's final shot. When he lost to Kota Ibushi in the quarterfinals, the emotional hug between him and his friend Daniel Bryan got everyone tearing up.
Bringing in Kendrick for 205 Live seemingly was a no-brainer, however WWE used him as a heel right there and then. He won the Cruiserweight Championship in late 2016.
The Brian Kendrick is the most consistently booked character on the show. A summary:
One of Kendrick's first feuds in 205 Live was against Akira Tozawa, where he tried to teach Tozawa his knowledge about Cruiserweight wrestling. Tozawa refused to listen and won the feud.
Kendrick then tried the method on various different characters, before eventually finding Jack Gallagher, completely turning the man around. The duo later allowed Drew Gulak into their mix.
Gulak, who slowly took over leadership from Kendrick, made Gallagher use the methods he learned to make Kendrick think they were still all on the same page.
Eventually Gulak and Gallagher turned on Kendrick, explaining he was the weak link. When Kendrick was down and out, it was Tozawa who appeared, over a year after their first encounter, to help him.
The odd pairing remained a team for another year, working tremendously together. Eventually though, Kendrick is still The Brian Kendrick at heart and turned on his friend in September.
After 205 Live suffering the effects of two drafts in 2019 and the show also joining the NXT and NXT UK umbrella, with the WWE Cruiserweight Title becoming the NXT Cruiserweight Title, Kendrick announced an indefinite leave of abscense on Twitter.
---
Rich Swann
The outlandish Rich Swann caught on fantastic with the WWE fanbase down in the Full Sail Arena.
This got Swann to be a part of 205 Live after the tournament. On the premier episode of 205 Live, Swann won the Cruiserweight Championship off of The Brian Kendrick.
After being attacked by the returning Neville, Swann entered a feud with him over the strap.
In February 2018 he and WWE mutually agreed upon a release due to a domestic violence report surfacing.
However these issues were addressed and Swann is now back on track. First he signed with Impact Wrestling and then he wrote a song about WrestleTalk at MediaCon 2018.
In 2019 Swann still competes for Impact Wrestling, being a former X-Division Champion.
---
Semifinal Eliminations:
Zack Sabre Jr.
When ZSJ was announced for WWE's Cruiserweight Classic it did send shockwaves through the business.
It seemed like a done deal that he would reach the finals and sign with WWE, but that did not happen.
After beating Tyson Dux, Drew Gulak and Noam Dar in technical classics, he fell short at the hands of Gran Metalik.
Sabre decided not to sign with WWE and stay away from Titan Towers, which forced the promotion to eliminate Sabre in the semi finals.
Today he is one of the biggest pro-wrestling stars outside WWE, mainly working for New Japan Pro Wrestling and RevPro.
Currently he is the RevPro Undisputed British Heavyweight Champion.
---
Kota Ibushi
Kota Ibushi wrestled his heart out against Sean Maluta, Cedric Alexander and The Brian Kendrick during the tournament.
Much like Zack Sabre Jr. it was thought to be a huge deal and a safe bet for the finals. But Ibushi also refused to sign a contract and fell at the hands of T.J. Perkins.
Ibushi is one of the biggest stars in wrestling right now. He has won the NEVER Openweight Title, and the IWGP Intercontinental Title since returning from CWC.
The 'Golden Star' also won the G1 Climax in 2019. Ibushi will be challenging Okada for the IWGP Heavyweight Championship at Wrestling Kingdom in January.
---
Finalists:
Gran Metalik (2nd Place)
Metalik is said to be one of the best luchadors to ever work for WWE.
After the tournament he was assigned to 205 Live. In the three years he spent on the brand, he was unable to win the Cruiserweight Championship.
As part of the Lucha House Party he now competes on SmackDown, but has not played a relevant role since his match in the CWC Final against T.J. Perkins.
Metalik has teased interest of leaving WWE once his contract runs out on social media.
---
T.J. Perkins (Winner)
T.J. Perkins won the first ever WWE Cruiserweight Classic and was also awarded the new Cruiserweight Championship for it.
Perkins, who competed in TNA as Manik and Suicide prior to this, was always believed to be an emergency solution, since both Zack Sabre. Jr and Kota Ibushi had chosen not to sign with WWE.
After coming to 205 Live he was unable to connect with the crowd and WWE put the title on The Brian Kendrick instead, after just over a month.
Perkins was then renamed TJP and had various pointless matches on 205 Live, before the company decided to turn him heel.
He also was unable to connect as heel, even when put into a story with Neville, who was very over at the time.
In February 2019 WWE ended the experiment of TJP and released him from his contract. After a short stint with MLW, he returned to Impact Wrestling and also started to appear on NJPW shows in autumn 2019.