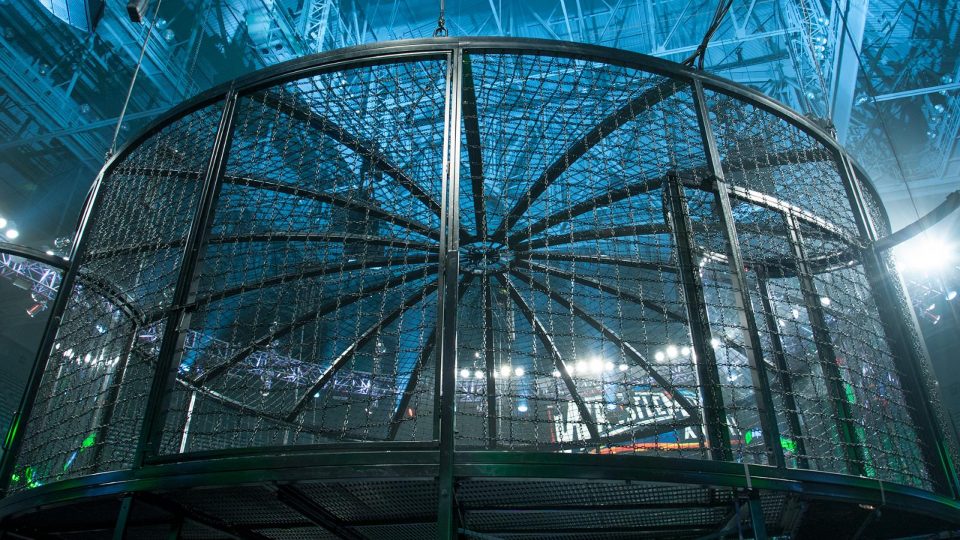 As we round the corner on the road to WrestleMania, we grind to a welcome halt outside our familiar February holiday home. Like a Motel 6 on the way to Vegas, it provides us with a little respite to catch our breath before all hell breaks loose at the April showpiece. Except this motel is covered in chains, misery and over a decade of broken dreams. Again. Just like last year.
This is definitely going in the Yelp review, WWE.
Yep, it's the Elimination Chamber. A structure of such devastation and brutality that it's hard to put into words. So we've done it in numbers instead. The devil's vocabulary, if you will.
There have been twenty-two Elimination Chamber matches since the concept's inception at Survivor Series in 2002, leaving us with no shortage of stats, figures and miscellaneous facts to pile through. In doing so, we've picked out some of the more interesting Chamber-related numbers, which we'd like to share with you now.
So buckle your seatbelts, it's about to get statistical in here.