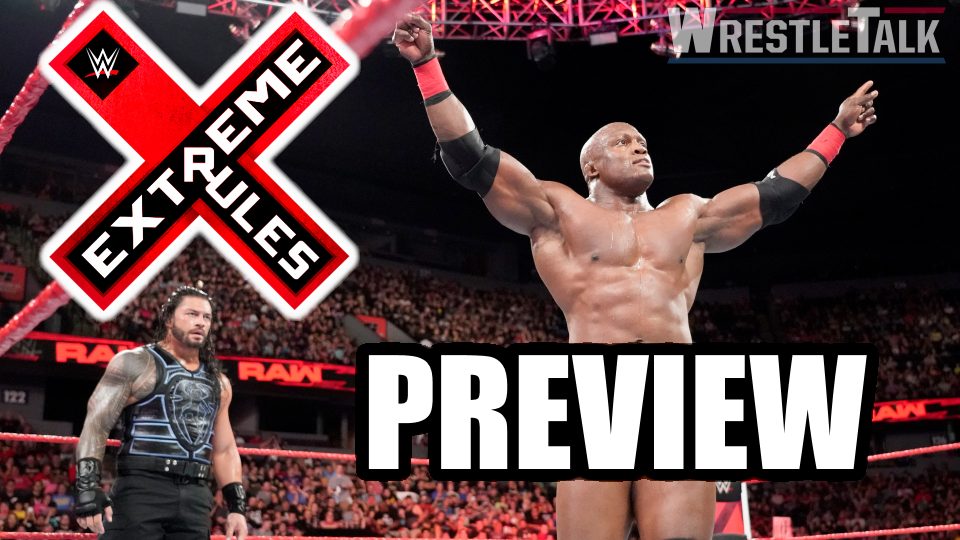 This event is going to go on for 63 years.
That wraps up the predictions folks. See you next time.
Oh, you actually want to read about the matches, don't you? All 237 of them? Fine.
Here's our preview for WWE Extreme Rules 2018.
Andrade 'Cien' Almas vs. Sin Cara
Eugh.
As one of the only men currently on WWE's roster with a Dave Meltzer 5-star match under his belt, Almas goes into the category of "What the hell are you doing?" for WWE booking.
The most uninspiring debut followed by weeks of being absent, and now a boring feud with Sin Cara.
Can you tell I'm really into this match? It's a crying shame because the short match they had on SmackDown Live was actually really good, but as this will just be a re-run of that, it's hard to get excited about.
Prediction – Andrade 'Cien' Almas
The New Day vs. SAnitY (Tables Match)
The feud of the year! Okay, not the year…the feud of the month! Okay, not the month either…the feud of the, err, dark matches?
If only this feud had been given some time to build. What a match this could be. Two of the most talented in-ring factions in the company will instead have a five-minute match on the pre-show that not even their mothers will care about.
It seems to be a bit of a trend, putting SmackDown tag matches on pre-shows, which is a real shame because the match we'll look at next is far more deserving of the pre-show graveyard spot.
Hopefully, sense will prevail and SAnitY will take the victory, giving them some much-needed momentum heading into SummerSlam season. The lesson WWE continually fails to learn is that to make people care, you have to give them a reason to care, and the way SAnitY has been introduced to the main roster has made me care about as much as women care when I approach them in a bar.
SAnitY must prevail.
Prediction – SAnitY