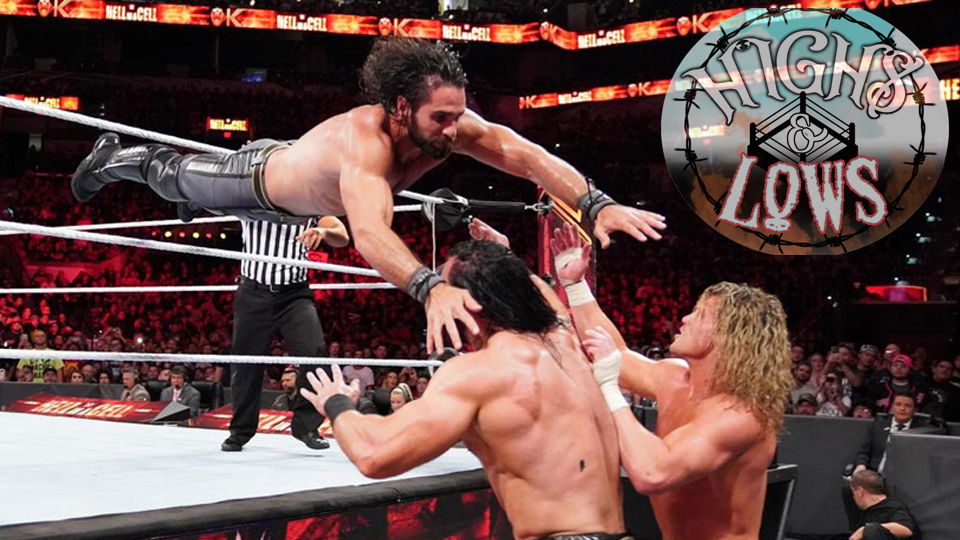 Hell in a Cell seems to have split fan opinion. Some view it as the best WWE supercard of 2018 whilst others have been turned off by the plethora of badly-booked finishes and a cage so bright it could be seen from space.
In the first of a new regular feature, we take an objective, balanced look at the show, looking at the High and Low points in equal measure.
As ever, this is purely opinion. Feel free to let us know your own Highs and Lows. Share your opinion in the comments below, on Twitter or via our Discord chat room!
High: Get over it – the red Hell in a Cell was not that bad!
It really wasn't.
Look, I know that nobody likes change. It is human nature to fear the unknown and be all comfortable with what we know.
But was the red Hell in a Cell cage really that bad?
Did it really make you hate wrestling, turn off the show and vow to never watch WWE again?
I actually commend WWE for trying to do something different to freshen up a gimmick match that will hit American legal drinking age next month. Was it tacky, blinding, garish, hilarious and downright preposterous? Sure it was, but this is WWE we are talking about. The company is all of those things! It fits the bill perfectly.
Plus it will inevitably lead to a cool new Mattel set, which I think we can all agree with be a cracker.
Low: Too many bad finishes
The overuse of the dreaded roll-up finish was a WWE epidemic long before Hell in a Cell.
Every week on Raw and SmackDown we see dopey wrestlers falling foul of that deadliest of roll-ups: the distraction roll-up. It's become one of WWE's go-to tropes.
At Hell in a Cell the use of the finish felt like overkill. There were no fewer than three roll-ups on the same show, all of vastly different degrees of quality.
The AJ Styles-Samoa Joe was so well executed that it was almost a High. However, the supposedly "heelish" Becky Lynch roll-up win and that shambles from Marsye and Brie Bella were definite lows for their own different reasons. Lynch's because WWE inexplicably thought they had booked a heel finish and Maryse's because, well, it was just a bit crap, wasn't it?
Remarkably, on a show where the roll-up was king, Ronda Rousey's tremendous innovative spider/octopus/what-the-hell-was-that roll-up barely registered a one count.
Even worse was the climax of the main event. A non-finish in a Hell in a Cell match? Come on WWE, you are better than that.